Welcome to the technological age and the virtual power of mums.
Mother's today are virtually savvy and armed with a slew of social media tools. Facebook, Instagram, pinterest, twitter… you name it, they are on it. With their own unique writing styles, these mothers have created a following of their own. Some have thousands of fans and followers. Even the media is seeking their inputs.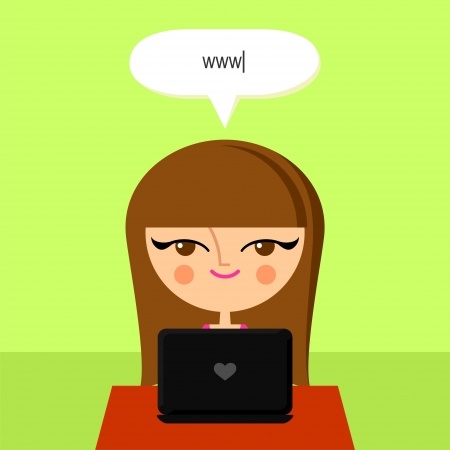 With so many mummies jumping on the blogging bandwagon, readers are spoilt for choice. Who to follow and read?
The New Age Parents lists down 10 local mummy bloggers to check out.
1. Princess Dana Diaries

Angie, mother of a pretty daughter Dana, aged 6 this year, is the brainchild behind the blog Our Princess Dana. It is truly evident that the blog is dedicated to her beloved daughter. Every little things that Angie does, reflects her unyielding love for Dana. The blog documents all big and small details of their daily life together. We are exceptionally impressed by the 'Frozen' birthday party (ourprincessdana.com/2014/04/danas-disney-frozen-party-dessert-table.html) organized for Dana. So many thoughts and efforts were put into the party!
A visual treat for the eyes, Angeline and her husband take beautiful shots of their family trips as well. The blog features their vacations, from the sandy pristine beach of Bali, to the bustling cities of Hong Kong and Taiwan.
Website: ourprincessdana.com
2. Life is in the small things
More affectionately known as Mummybean, V is a proud mummy of two cuties – Naomi and Noey. We love reading her blog because Mummybean loves feeding her children with educational trips to the museums, theaters and parks. We guess that explains why both Naomi and Noey are inquisitive and adventurous kids!
There was one blog entry, titled Three, that was especially moving. It was the blog entry for Naomi's 3rd birthday. The messages were straightforward – talking about the processes of Naomi's life and how much joy she has brought to her parents thus far. These are simple sentences. And when formed together, they become powerful paragraphs that depict the story of a devoted and loving mother.
Website: lifeisinthesmallthings.com
3. Mama Wear Papa Shirt
Reading this blog is like reading a digital storybook. The entries are superbly engaging and will keep you reading and reading and reading…Mama Wear Papa Shirt, is a blog by June Yong, mother of three. Where most blogs focus on children, this blog is distinctive in the sense that it focuses on all aspects of life, love and living. The "Little Lessons" corner is notably captivating. There's always a true life story that demonstrates and teaches one to see things from different perspectives. Not to forget, we love June's choice of words in the blog – they sparkle, somehow.
Website: mamawearpapashirt.com
4. Olimomok

Olimomok tells interesting real-life experiences of how to handle and deal with three little lads at home and of course, illustrates their sweet (at times, cranky) journey together. The blog entries are mostly filled with witty humour. We love the nicknames given to one another. It feels personal and makes reading remarkably fun!
Website: olimomok.livejournal.com
5. A Pancake Princess
Dotz, owner of the blog, A Pancake Princess, is stay-at-home mother to two boys, David and Daryl. We love how she has meticulously planned creative activities for the children. We can't wait to see her posting more craft ideas in her Canon "We Are Family" Campaign. We trust her to bring on more inspiring projects for the rest of the mummies out there! She is also a regular contributor to The New Age Parents, New Age Pregnancy, and The Kitchen Society.
Website: apancakeprincess.com
6. Owls Well
A blog about a stay-at-home mom in Singapore and her little sister's adventures as a fancy-free single in Sydney. This blog features craft, entertainment (movies to catch) and fun outings with the two little owls. She also features videos of her blog stories. Check out her video series 'Games with James'.
Website: owlswellblog.wordpress.com
7. The Pleasure Monger
Besides blogging about her parenting journey, her little girl and her hubby, Rachel expresses her love through her cakes and pastries. Just hop over to her blog to check out her irresistible and divine cakes, macarons, cupcakes… the list goes on! Looking at the mouth-watering images makes us want to have a bite of her creations.
Website: thepleasuremonger.wordpress.com
8. Sakura Haruka
A full-time working mother of one, Ai Sakura blogs about family, fashion, travel, food and photography. We love her wordless Wednesdays' sections. Her weekly family bento series makes us feel like making bento for our kids too!
Website: sakuraharuka.com
9. A Dollup of Me
Spurred by her daughter's eczema and food intolerance, and her mother's illness, mum of two girls, Corsage blogs about topics on family, food, healthy living and other lift tidbits.
Website: adollopofme.com
10. The Kam Family
Mrs Kam is the owner of the blog, The Kam Family. It documents the story of a Malaysian family of four, finding their way to a cosy space in Singapore. We love their beliefs and parenting style of nurturing their children with care and love, not by punishments. This is a unique way of teaching, as most Singaporean parents would probably find it hard to truly stay strong to this conviction.
Website: thekamfamily.com
By silent blurps, edited by Michelle Ang
Which is your favorite mummy blogger? Share your thoughts with us!
This article was first published in The New Age Parents e-magazine
If you find this article useful, do click Like and Share at the bottom of the post, thank you.
Want to be heard and seen by over 100,000 parents in Singapore? We can help! Leave your contact here and we'll be in touch.