In our mummy blogger series, we find out what keeps these tech and social-media savvy mummies talking, or blogging!
Angie. S, 39, Careers Coach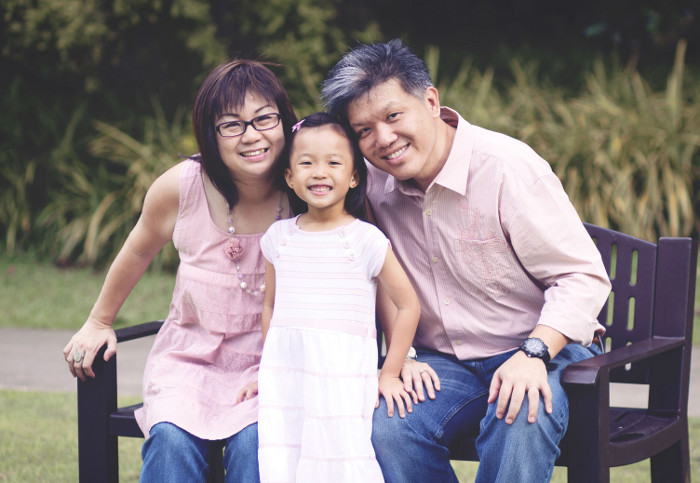 Married to: David Sim, 43, Education Officer
Child: Dana Joy Sim, 6 years old
Blog: www.lifestinymiracles.com (previously known as Princess Dana Diaries)
The blog was started in 2008
Hi Angeline! Tell us your blog in a nutshell.
Our blog is a repository of memories dedicated to our daughter Dana Joy. We write about the beautiful and trying moments of everyday life – friendship, faith, family, food, travels, books, and the ups and downs of parenthood.
What's the story behind the blog?
We have another blog which was started to record our experiences of surviving three child losses due to preterm labour. When Dana came along in April 2008, we decided to start afresh and PrincessDanaDiaries was birthed.
What gets you writing?
There are 6 main sections which our posts fall into: We have a 'Let's Read' section where we share good reads for children and parents. The 'Let's Travel' section is our travelogue where we share ideas for family-friendly holidays. The 'Let's Reflect' section stores introspective articles parenting and bringing up children. The 'Let's Learn' and 'Let's Play' sections have recommendations of fun and education activities for the family. Lastly, the 'Let's Eat' section contains tried and tested recipes and reviews on family friendly eateries for our readers.
How much time do you spend online each day/week?
I typically work on the blog posts after Dana goes to bed or during those afternoons when she's at lessons. I spend an average of 5 to 10 hours per week editing photos and maintaining the blog.
Share with us your favorite post and what it means to you.
One of my favourite posts is the 'Home is where Mum is' linky which I started last year – It is special to me because it's the very 1st linky party I've ever hosted on the blog where 36 other Mommy Bloggers joined me in giving touching tributes to their own Mothers. These stories are heartfelt and nostalgic. If you have a chance, do read them.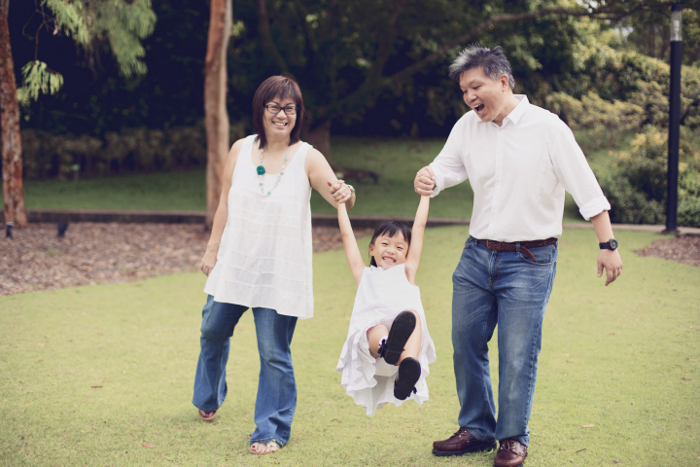 Your most viral blog post to date?
Our Legoland posts and Legoland Hotel post have been quite popular. The most recent viral post is the one dedicated to my 2nd stillborn son Joash on his 7th birthday – I have readers writing in to tell me my post gave them the voice they were searching for as many are silently grieving for babies they've lost.
What do your kids have to say about being the stars of your blog?
Dana is aware that we keep a blog for her and would sometimes request to read what we have posted. Now that she's a bit older, we try to include her perspectives and photographs taken by her in some posts to develop ownership.
If your child decides to follow your footsteps and blog for a living, or blog to earn that extra income in the future, what would you say to him or her?
I would advise her to adopt a pseudonym (like a writer) and be mindful of protecting her privacy as a safeguard against online piracy and Internet crimes.
Do you read your past posts? How often do you do so? Any regrets or do you find yourself re-editing some of the posts?
I do re-read the old posts sometimes (not often, but I do). Generally, I do not re-edit them except if the alignments have gone awry (for some reasons, BlogSpot does have a mind of its own!).
Future plans. What will happen to the blog when the kid(s) grow up?
We don't know where the blog will lead us but we are very grateful for the network of friends, readers and opportunities blogging has brought us. Many of the parent bloggers have become our family friends. As Dana starts formal schooling, we hope to shift our emphasis from documenting our experiences to more parenting anecdotes on issues such as character-building, strengthening kinships and appreciating life's everyday moments as a family.
Tips for budding mommy bloggers out there?
Find your unique blogging voice (some topics you are really passionate about), network with the wider blogging community and share from the heart.
Stay tuned for more interviews with mummy bloggers in Singapore!
If you find this article useful, do click Like and Share at the bottom of the post, thank you.
Like what you see here? Get parenting tips and stories straight to your inbox! Join our mailing list here.