Daddy bloggers are fiercely sprouting onto the World Wide Web these days. In fact, they are almost as popular as mummy bloggers! Here are TNAP's Top 5 local picks.
1. Daddy M, The Wacky Duo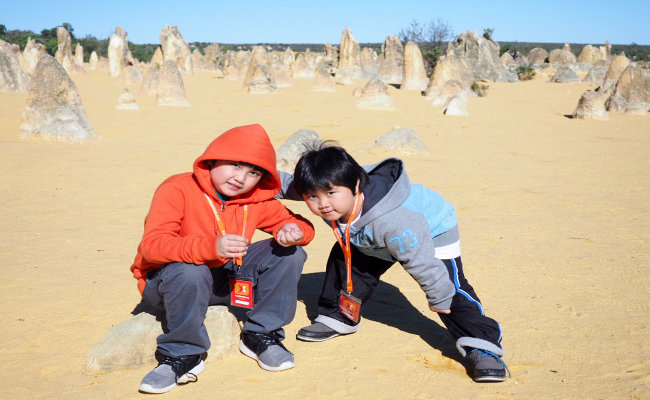 Photo: Daddy M
The blog started back in 2006 and is written by Daddy M. We love their section of 'Travel Tales', where Daddy M shares the fun of travelling with his family. Daddy M also writes thorough, detailed reviews of all things family-friendly, from cars, events to children products. May we also add that cool dude 'Big C' and chubby 'Little Lou' are the cutest models ever? Don't you think they look like Japanese boys?
Check this daddy out at thewackyduo.com.
2. Andy Lee, Sengkang Babies
Photo: Sengkang Babies
A father of 4, Andy's blogging journey started in 2009 when his daughter was born. Most of his blog entries encompass the daily lives of his children and the different phases of them growing up. Looking for interesting activities to attend or places to visit over the weekend? Andy's blog is the place to go to.
Check out his posts: Singapore's Oldest Playgrounds and Talking About Love and Affection
Check this daddy out at sengkangbabies.com.
3. Kelvin Ang, Cheekie Monkies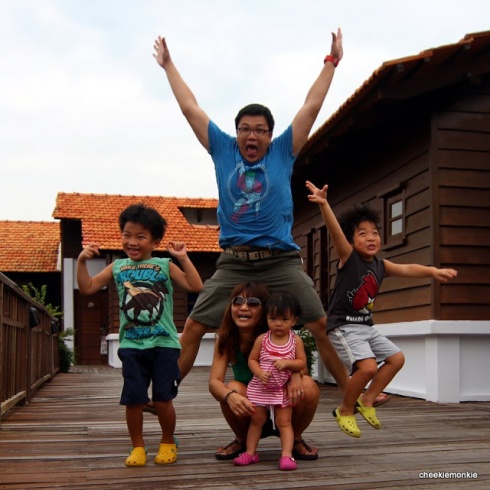 Photo: Cheekie Monkies
Kelvin is a proud daddy of three cheeky monkies (what Kelvin calls his little ones). We love his recommendations when it comes to child-friendly places to go. With anecdotes and pictures of their mischievous moments, his three little cheeky monkies indeed live up to their name.
Check this daddy out at cheekiemonkie.net.
➡️ Related Read: What Does Cheekiemonkie Have to Say About Geniebook?
4. Edmund Tay, Ed Unloaded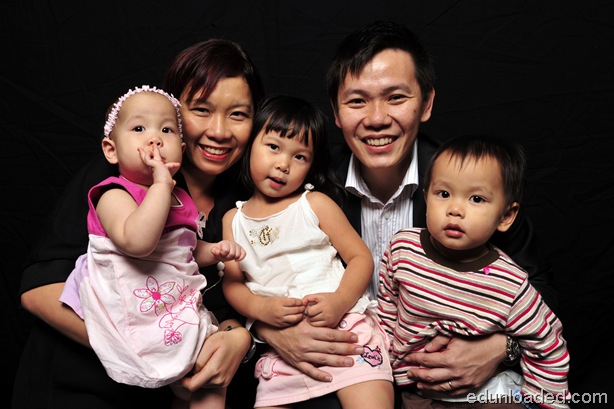 Photo: Ed Unloaded
Father of 3, Edmund is a pro-family activist and believes strongly in family bonding. His blog reflects his belief, in which he documents his pleasures and challenges of being a husband, a father and a friend to his wife and children. It is heartening to read through this blog as you'll get to enter the world of a down-to-earth family of five. His eldest daughter, Nicole never fails to crack us up under his Must Read Posts.
Check this daddy out at www.edunloaded.com.
5. Lee Kin Mun, Mr Brown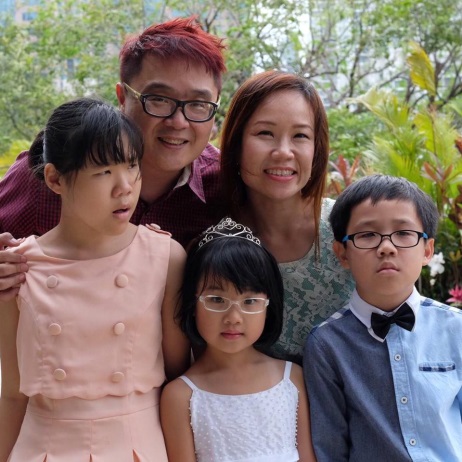 Photo: Mr Brown Personal Facebook Page
If you've been active online, then this blog probably needs no formal introduction. Mr Brown is a father of 3 and though he doesn't blog often about parenting or his children. But when he does, it usually makes us feel all warm and fuzzy inside or leaves us in fits of laughter. From the weather to politics to increasing Bak Chor Mee prices, his blog includes a good mix of everyday real-life issues. Coupled with his witty sense of humour and use of the lingo we Singaporeans understand best – Singlish, we can't help but keep coming back for more. Don't believe us? Go check it out yourself la!
Check out his posts: Thirteen, ever Lose Your Wonder and Sunday's are fun days.
Check this daddy out at www.mrbrown.com.
This article was first published in The New Age Parents e-magazine.
Like what you see here? Get parenting tips and stories straight to your inbox! Join our mailing list here.
Want to be heard 👂 and seen 👀 by over 100,000 parents in Singapore? We can help! Leave your contact here and we'll be in touch.