Land the right domestic helper, and your life becomes much easier. Your stress levels decrease, your kids are well taken care of and happy, and your schedule is free of pesky household tasks. But how do you ensure that you find the right one?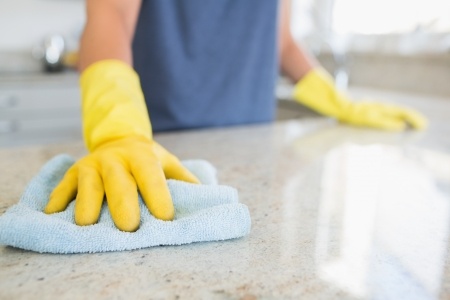 Here are some tips to make the process less overwhelming.
Ask the right interview questions
Here are some questions to ask your baby sitter/helper during a phone, Skype, or in-person interview.
Childcare-related Questions:
Can you talk about your work experience, including any experience with children?
How old were the kids you took care of?
What activities did you do with them? (Feed, bathe, play with them, put them to bed, take them out on walks, pick them up from school, etc.)
What do you do when the child throws a tantrum or misbehaves?
What do you think children like about you?
Which was your favourite child to care for so far, and why?
Other Relevant Questions:
1. What kind of homes have you been employed at – house, condo, HDB, etc.? If you live in a big, multi-room house that requires a lot of garden work, it would be good to know if she has any previous experience running a house or if she's only worked in a two-bedroom condo before.
2. If it has been some time since her last job as a domestic helper: What have you been doing between now and the last time you were employed as a domestic helper X years ago?
3. Do you have any questions for us?
Be clear about the priorities
What is the domestic helper's main responsibility – to clean the house, or to look after your kids? You must decide which comes first. Be clear to the agency about your priorities.
⇒ Related Read: How To Manage Your Domestic Helper
Here are two hypothetical scenarios:
A) You're a first-time mum to a 5-month-old baby. Both you and your husband have full-time jobs, so you need a helper to take care of your baby when you're at work. Say that you want someone who is very experienced in taking care of children – especially infants.
In this case, child-caring comes first, and housecleaning comes second. The helper would only do housework when the baby is napping or when you come home after work.
B) You're a stay-at-home mum with a 1-year-old. Since you take care of the baby yourself, you want a helper who can do everything else around the house. She would spend most of her waking hours doing chores. In this scenario, it's not crucial for her to have ample child-caring experience, though some are preferred and she should be willing to help out.
Be as specific as possible about what you're looking so that the agency can screen for the most suitable candidates. Whether or not you're hiring through an agency, you must make your priorities known to the domestic helper during the actual interview. The helper should know what is expected of her, should she be hired. Be transparent about what you want.
➡️ Related Read: Best Maid Agency in Singapore
If possible, schedule an in-person meeting with your kid(s)
This doesn't apply to Foreign Domestic Workers who currently reside overseas, as they are typically interviewed via the phone or Skype. Normally, you don't get to meet FDWs until they are flown in from overseas – and that's only if you agree to hire them.
But if you find a potential sitter through word of mouth from friends, she probably resides in the country and is available for an in-person interview – which is the best because you get to see the helper's personality. Be sure to take your kid(s) to meet her, too. Watch how she interacts with them, and pay attention to whether there's a good vibe between all of you.
You can learn so much more about a potential domestic helper this way. For example, if you want someone who takes your kid to the park and makes friends with other helpers to initiate play dates, it's important that you find a helper who is talkative.
If possible, reach out to references
Ask for references. Contact them, and ask straightforward questions such as, "Were there times when you and the domestic helper disagreed?" or "What were some things that bothered you about her?" It's the surest way to find out if there are any deal breakers with a potential helper – because she probably won't tell you her faults herself.
Trust your gut instincts
Sometimes, someone who seems stellar on paper with the perfect experience, who comes with excellent references might not be the right domestic helper for your family. They're rather awkward to talk to, there's too big of a language barrier over the phone, you have second thoughts after your Skype session, or perhaps something doesn't click during the in-person interview with your kids.
Don't dismiss your gut feeling. You want someone whom you can trust with your kids and household – someone who fits in with the rhythm of your home and your family.
By Jenny Tai.
* * * * *
If you find this article useful, do click Like and Share at the bottom of the post, thank you.
Like what you see here? Get parenting tips and stories straight to your inbox! Join our mailing list here.