Money can buy neither happiness nor life. But it can ruin both if we do not manage it well. Control is one-way with money: either you take control or money will take control of you.
How can we inculcate positive money habits in our children?
How do we help them to become future money masters?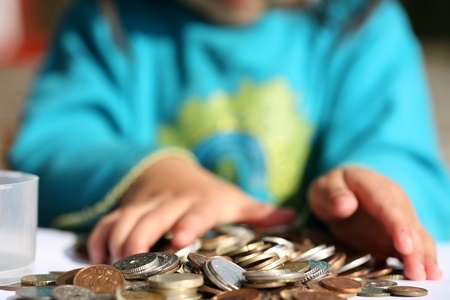 ⇒ Related Read: Explaining The Concept Of Money To Kids
Ernest Tan, a Master Money Coach and Certified Financial Planner with 18 years of experience, has specially written a book for parents on how they can create positive money habits to help kids become future money masters.
The book in a nutshell
In the book 'Raising Financially Savvy Kids', you can find out everything you need to know about inculcating positive money habits and attitudes to help your children become future money masters. This pragmatic guide explains the fundamental building blocks of teaching children about the concept of money and how parents can play an active role.
What we like about the book
Simple and easy to understand, you don't need to have any financial background to understand the contents of the book. Besides a step-by-step guide to help you support your children in allocating their money across spending, saving, and sharing, the book also includes real-life approaches from parents, with activities and tips to help you put what parents have learnt into daily practice.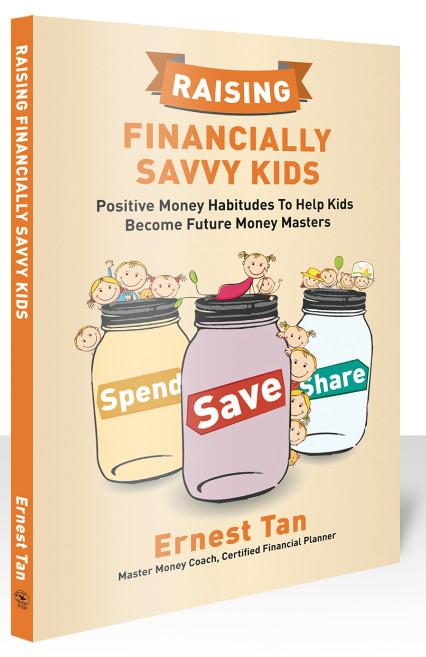 From the first chapter to the last, the book covers a wide range of how parents can raise their children to be money smart, from the beginning to the end. Here's a breakdown of the chapters in the book:
Chapter 1: Getting Ready to Talk About Money
Chapter 2: Understanding the World
Chapter 3: Becoming Money Savvy
Chapter 4: Your Kid Can Be a Millionaire
Chapter 5: Are You a Money Master Yet?
Drawing from decades of experience working with both parents and children as a money coach, the insight provided by Ernest in his book will give your child a head start towards financial savviness in today's world. We believe parents will be well on their way to being a Money Master and to raising financially savvy children as future young Money Masters after reading this!
⇒ Related Read: Simple Hands-On Activities To Teach Children About Money
Where to get the book
Now retailing at SGD$22.90, you can grab a copy of Raising Financially Savvy Kids at all major bookstores such as MPH, Popular, Kinokuniya, Times. Available in Singapore and Malaysia.
About the author:
Ernest Tan has over 18 years of experience as a Certified Financial Planner, Master Money Coach, and Money Trainer and Facilitator. He works with adults and children and regularly conducts financial workshops, talks, and activities for schools, community centres, churches, and various organisations. Passionate about empowering teachers and parents with practical money and business skills so that they may inculcate in children the right business habits and money values, hundreds of young children have benefited from his financial and entrepreneurship programmes for the past six years.
If you find this article useful, do click Like and Share at the bottom of the post, thank you.
Want to be heard and seen by over 100,000 parents in Singapore? We can help! Leave your contact here and we'll be in touch.