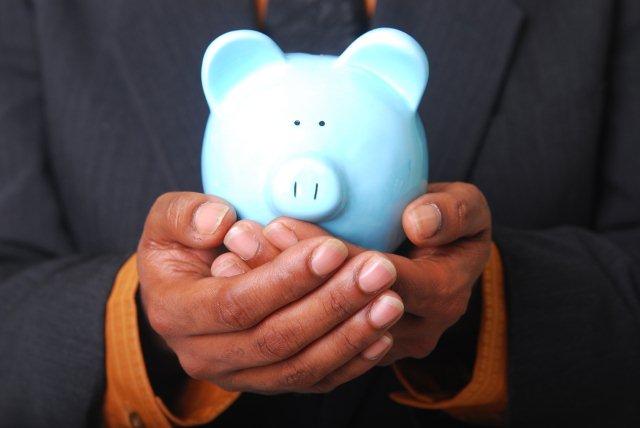 Question: My daughter is been diagnosed with Down's Syndrome. What can I do to ensure that I have enough financial resources to provide for her after my spouse and I have passed on?
MSN (Mom with Special Needs)
Answer: I can understand the need for you to plan for your daughter. Many parents will be focusing on building up wealth to provide for their child with special needs, should their children outlive them.
There are 2 options that you can consider:
1st Option (investment strategy)
This is the most common method.
For investment portfolio strategy, parents can choose to invest in a various mix of asset classes. From real estate, shares to unit trust. However, we cannot be making the right investment decision all the time. The timing of when parents choose to withdraw their investment, also determine the amount left for their child because of market condition.
2nd Option (Insurance proceed strategy)
This strategy is considered simpler. Parent's can simply insure their own lives, so that when they passed on. The amount from their insurance proceed will be given to their beneficiaries. The only drawback, is the commitment to the insurance premium.
Creating a Trust
Consider using a Trust company to manage your funds, after you had passed on. A Trust company is a corporation who administers financial assets on behalf of another.
There are private companies who provide such services and our government also help set up a Trust company, specially just for parents who has the intend to provide financial assistance to their children. For more info: www.specialneedstrust.org.sg
When creating a Trust, parent's should be mindful of the various cost of setting up a Trust. The higher the cost, the faster your funds will be depleted. If you do not need a very complicated Trust. You can use your existing or any future insurance policies to set up a simple Insurance Trust. It is of no cost; however, you will need to find a Trustee who, you believe can fulfill your wishes, unlike a Trust company who manages your funds as part of the company's services.
For creation of Insurance Trust, go to Life Insurance Association Singapore (LIA) for more info: www.lia.org.sg.
Which Strategy Should I Choose?
You should consider both as an option. Have a balanced view. You may wish to mix both strategies together, taking advantage of the market condition (Strategy 1) and the advantage of creating a tax-free and worry free estate (Strategy 2) for your loved ones.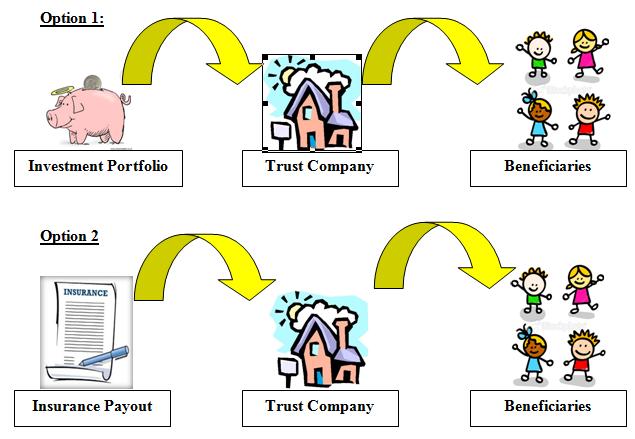 Answered by Guru Foo
Guru Foo, has a BSc in Accounting & Finance. Was a Priority Banker in a leading off-shore bank. He now educates the public about personal finance. He is completing his Certified Financial Planner (CFPTM) soon. Read more on his blog: YourMoneyGuru.livejournal.com or email kevin_foo@hotmail.com
Do read on more of our expert's advice in our Ask our expert section.
---
NTUC Income insurance policy for children and youth with Down Syndrome

The only such policy in the market, according to the insurer, NTUC Income has introduced a new insurance policy for children and youth with Down Syndrome.
Modelled after SpecialCare (Autism), launched in August last year, SpecialCare (Down Syndrome) is available to children and young people between the age of 15 days and 30 years old. The policy provides outpatient medical and hospitalisation coverage due to accidents and 17 infectious diseases. It is renewable up to the age of 75.
Applicants only have to undergo a simplified underwriting and annual premiums start from S$198. "People with Down Syndrome form a segment that is usually denied insurance. Just as SpecialCare (Autism) has provided financial relief for families of children and youth with Autism in the event of an accident, we hope that SpecialCare (Down Syndrome) will likewise provide peace of mind and help in the expenses of families of children and youth with Down Syndrome." said Mr Ken Ng, chief executive of NTUC Income.
Source: Channel News Asia
If you find this article useful, do click Like and Share at the bottom of the post, thank you.
Like what you see here? Get parenting tips and stories straight to your inbox! Join our mailing list here.