Every parent hopes that their children will be happy and healthy. As you know, a healthy lifestyle is vital in nurturing your children's well-being and resilience, and that includes eating a healthy diet. But getting our children to eat enough food, let alone eat healthy, wholesome foods, is certainly a challenge for most parents.
If you have a rare child who happily gobbles up everything you put on his plate, good for you! But if not, don't worry – our expert nutritionist is here to help parents who want to encourage their children to eat well.
Here are some tips from Ms. Suzanne Khor, Senior Dietician from Thomson Paediatric Centre (The Child Development Centre), to help Junior learn to eat wholesome foods.
#1 Eat what you want your child to eat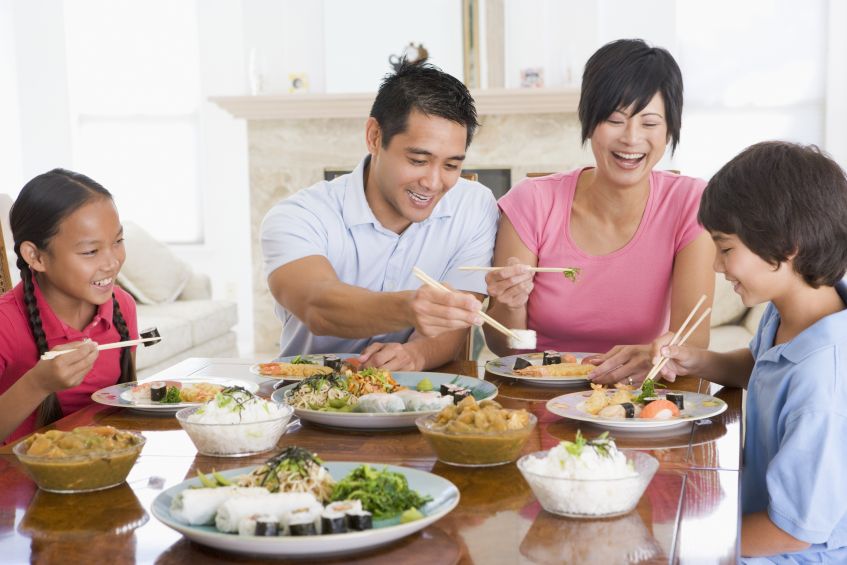 Be a good role model for your child to follow. Try to sit down with your family for at least one meal a day – breakfast or dinner times are typically when everyone is home and available to eat together.
#2 Have a range of wholesome foods readily available for your child to eat
Keep a variety of healthy snacks within the kitchen areas accessible to your child, for example having fruits / milk / yogurt in the fridge or wholemeal buns / bread on the kitchen counter. When these food options are visible and seen daily, Junior will be more likely to accept and try them.
At the same time, avoid keeping sweets or candy where Junior can see and gain access to them easily to reduce unhealthy snacking.
#3 Offer balanced meals containing wholesome foods for your child's main meal
In our current busy lifestyle, with both parents working in many families, it may not be possible to have at least one home-cooked meal a day every day. However, you can make every effort to purchase balanced meals from outside – less fast food and more salads; less deep-fried items and more soups and stews.
If you want to prepare a homemade meal but are strapped for time, try these quick and easy healthy ideas for size:
Example 1: A whole meal sandwich with egg or roast chicken, tuna, and cheese with a vegetable salad or soup and fruit.
Example 2: Freeze daily portions of food to be quickly heated up for dinner e.g. Chicken / meat stew or soup with vegetables served with rice or noodles.
⇒ Related Read: How to make a bento lunch box for your child
#4 Make eating wholesome foods fun!
Food art is not as hard as it seems! All you need are a pair of kitchen scissors and some cute toothpicks to dress up your meals and make them visually attractive to your child. You can find all the tools you will need at Daiso, and get lots of ideas from the Internet too!
By Dorothea Chow.
This is part of The New Age Parents' "How To Raise A Child" series. Read other parts of the series here:
– How To Raise A Child Who Loves Nature
– How To Raise A Child Who Loves Drawing
– How To Raise A Child Who Loves Writing
– How To Raise A Child Who Loves School
– How To Raise A Child Who Loves Their Sibling
– How To Raise A Child Who Loves Learning
– How To Raise A Child Who Loves Their Reading
* * * * *
Like what you see here? Get parenting tips and stories straight to your inbox! Join our mailing list here.
Want to be heard 👂 and seen 👀 by over 100,000 parents in Singapore? We can help! Leave your contact here and we'll be in touch.