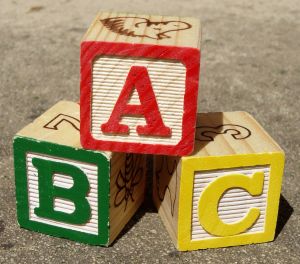 Question: While English is a tricky language where syllables sound differently in different words, would learning phonics alone be enough to raise up a young reader? How do I manage my child's English pronunciation when he believes that an English syllable, for example "a" would always sound as "aa" in all of the English words?
Answer: Not all children learn phonetically. Many of them will start by picking up contextual cues in the reading process to get them started. Cues can include drawing links to the pictures as well as drawing on own experiences. The English language is a tricky language as whilst there are 'rules' to given phonetic sounds and even to grammar, these 'rules' also run upon "rules of exception".
Build familiarity to the reading process and let them see, visually as well as hear how language works. Reading along and aloud are great ways to expose children to different ways upon which the language sounds and works. The common mistake made is to over emphasize upon letter sounds in- silo. Build upon the word sound instead. When children are exposed to seeing the mechanics of phonics working within the vocabulary of words they are using, the correct pronunciation will fall in place.
LEAP Schoolhouse has an 'Ask and Learn' section every Thursday. If you have any questions regarding language or literacy development, feel free to drop your questions in the comment box below, or post them on LEAP SchoolHouse Facebook page.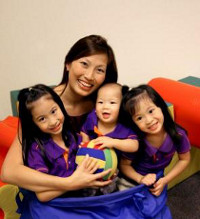 In this Ask The Expert section, we asked Esther Lim, CEO and Founder of LEAP SchoolHouse, about language and literacy development in children. Born and educated in Singapore, she holds a Master Degree in Education (NTU/NIE), Bachelor Degree in Arts (NTU), Diploma in Marketing – Top student for the year 2000 (Chartered Institute of Marketing). Esther has more than 10 years of teaching experience and has taught widely in both Secondary and Primary schools. She was also involved in curriculum planning and development work for the primary unit at MOE for several years. Esther has also conducted workshops and talks for educators, locally and overseas. Besides all the above credentials, Esther is also a mother of three children.
For more info, visit leapschoolhouse.com.sg
If you find this article useful, do click Like and Share at the bottom of the post, thank you.
Want more comprehensive info? Check out our e-guides here.