Besides whipping up meals, the kitchen can also be a place where fun, science and art meet! Michelle Ang lists down 6 food-worthy activities for you and your child to bond over.
1. Create Your Own Food Dye
Artificial food coloring has been linked to harmful negative effects on our body. Why not try create your own *colouring? Whether it's used for painting or for food, here is how you can use the following food to get your desired colours. This makes a great science learning lesson for kids too.
| | | |
| --- | --- | --- |
| Orange | Carrots | Use ready-made carrot juice, or juice the raw vegetable yourself. Citrus fruits like orange don't allow for much colour saturation. |
| Yellow | Turmeric or ginger powder | Turmeric powder makes a great choice for a sunny yellow tone. Ginger powder will give a paler yellow. |
| Green | Spinach, Broccoli, Avocado | For avocados, you can mash it up and it will give you a nice light pale green puree your spinach or any green vegetable, boil it in water and simmer for several hours. When it is concentrated, strain out the spinach to get your green colour.You can also try boiling broccoli for about 20 – 30 minutes. The water will turn into a nice clear green. |
| Pink & Red | Beet Root, Raspberries or Pomegranate | Use the juice from canned beets, or boil or juice the raw vegetable. For raspberries, puree them in a blender, then strain the coloured liquid out to use with a mesh sieve. |
| Blue and Purple | Blueberries, Black berries or Red Cabbage | You can puree the berries or mash them up and strain the coloured liquid out. For a deeper shade, you can boil a red cabbage until the water turns to your desired purple. To get a blue hue, slowly stir in baking soda bit by bit. The soda reacts with the juice to produce a pretty shade of blue. |
*Do note that natural food colouring generally tends to appear lighter in hue than artificial food dyes.
2. Salt Dough Ornaments
These make great hanging decoration pieces. You can use them as Christmas decorations, fridge magnets, name labels, toys…the list goes on! All you need is an oven at home to bake the dough, salt, flour, water, some cookie cutters, a big mixing bowl and some paint and craft materials to decorate your dough ornaments.
Click here for the full recipe and a video tutorial.




3. Food Craft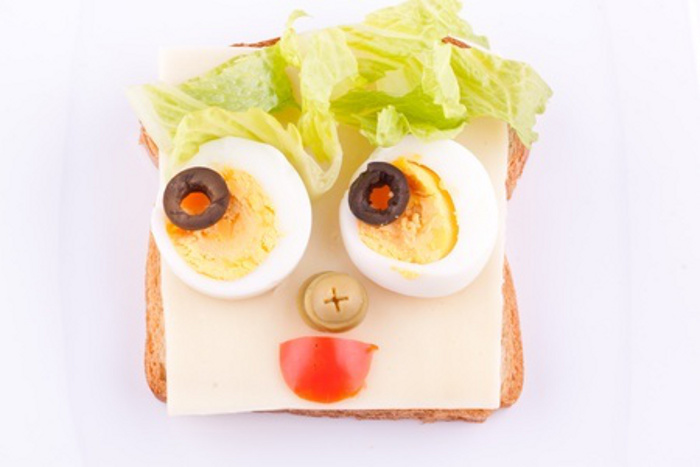 Pancake Face
Why not use your pancake toppings to make a funny face? Round, oval fruits such as blueberries and grapes make great 'eyes'. You can use bananas and strawberries and cut them up to your desired shapes to make the ears and nose.
Build a biscuit tower
Ask your child to think of the building structures around Singapore. It could be HDB flats, the Esplanade, or even the Singapore Flyer. Use wafer biscuits as your 'bricks' and cream cheese as the 'cement' to hold the wafers together. You can even add other shaped biscuits for more variety.
Sandwich cutouts
Bored of the usual triangle or square sandwich? Buy some cookie cutters and cut them up! For animal cookie cutters such as dinosaurs or teddy bears, you can even extend this and get your child to create the 'landscape' of the animal with other types of food. You can use seaweed sheets as the base, broccoli as 'trees' and quinoa or millet as the field or land.
Hop over to Pinterest and be inspired by the wonderful food art creations there.
4. Snack Necklaces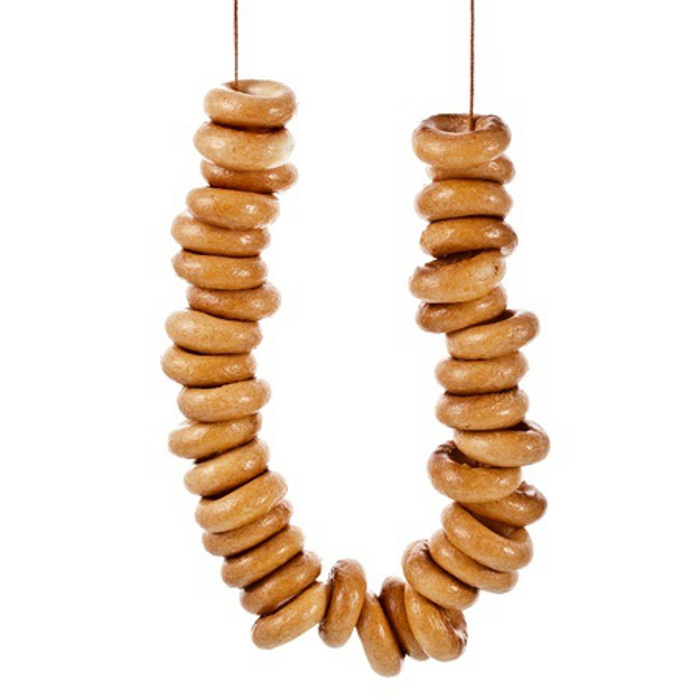 Want your child to practice on their fine motor skills? Get your child to make their own edible necklace. For the sweet-toothed, you can use multicoloured cheerios and gummies. You can use a normal string or yarn for this. Or you can use spaghetti or angel's hair pasta to string the 'beads' together. For a savoury snack necklace, types of food you can use include pitted black or green olives, penne or any large-mouth crackers, biscuits.
5. Rainbow Pasta
Boil a bag of pasta (kids especially love spaghetti) and add a few drops of food colouring to the boiling pot. You can ask your children to create their own rainbow using the pasta or strands of spaghetti. For the young kids, simply let them explore with their hands, to mix, match, twirl and eating their rainbow spaghetti.
6. Homemade play Dough
A safe and cost-effective activity you can do with your child in your kitchen, all you need is water, cornflour, potato starch and you are all set to make your own dough. To add some variety, add a few drops of food colouring to your mixture to get a different coloured dough.
Or you can even add spices! A dash of cinnamon or nutmeg will make your dough smell great. Be sure the spices you use is nothing too spicy for your kids. For younger kids, you may want to avoid 'hot' spices such as turmeric or paprika.
For the full steps and recipe, click here.
This article was first printed in Renonation.
If you find this article useful, do click Like and Share at the bottom of the post, thank you.
Want to be heard and seen by over 100,000 parents in Singapore? We can help! Leave your contact here and we'll be in touch.