Will listening to classical music help your child breeze through his studies? Can music help my child calm down and soothe his anger? Will learning an instrument help my child to have better focus and attention span?
We asked Ms Nicole M. Charara, a Marriage and Family Therapist in the United States and a Clinical Psychologist in Singapore some commonly asked questions on music and how it can benefit children.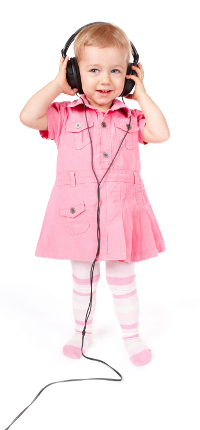 1. My child keeps throwing temper tantrums. Can songs help to calm his emotions and feelings?
Songs are a great way to divert a child's attention, which is key when a child is beginning to have a mild tantrum. Songs can be used in a variety of ways with children of this age, as they love to communicate through song and dance. As tantrums are often a result of a child not having learnt adaptive emotional regulation skills yet, it is vital to learn about feelings and emotions. Songs can assist in this process, as a parent can choose songs that help children identify with their feelings.
➡️ Related Read: Dealing With Toddler Temper Tantrums
2. What type of songs should I play to him to soothe and calm him down?
Slow songs are the most effective when it comes to soothing and calming young children. It is also important to choose a song that the child likes. Finding a song that is used during other soothing times, such as bedtime, can help the child identify the song with the notion of calming down. Lullabies, classical or soft rock are good choices.
3. Besides listening to the usual nursery rhymes, are there any other songs children can listen to? What genres would you recommend for children aged 4 – 6 years old?
Children between the ages of 4 and 6 years old are beginning to show their preference for certain music genres. Having a variety of music genres for children to listen to expands their knowledge and continues to enhance their development.
For example, you can use songs with different tempos and rhythms to encourage your child to get up and dance around. Playing games like moving to the beat of the song (i.e. if it is a slow song, move your body slowly and vice versa) or identifying songs to use for particular chores like a cleanup song is also very useful at this age. Again, there are vast choices when it comes to what genres to use with this age group, from movie soundtracks to pop songs. Some examples to get you started are sing-along, Broadway or Disney movie songs. In this instance, having a broad musical library is a pivotal asset for any household.
4. For children in primary school (ages 7 to 12), is it encouraged to mix music and homework together?
This greatly depends on the child. Music can be helpful during homework time, if the music is used as a motivator or as a calming technique. Music without lyrics, such as classical or ambient, is a good option to play during the homework session, as these types of songs can be less distracting. Some studies have shown that using certain types of music for specific subjects can also be useful.
For example, classical music has been associated with assisting in subjects such as math, whereas, music with 50-80 beats per minute can be helpful when trying to remember new facts, such as in subjects like history or language. The key is to ensure that the music is not taking away from the studying itself but rather enhancing it.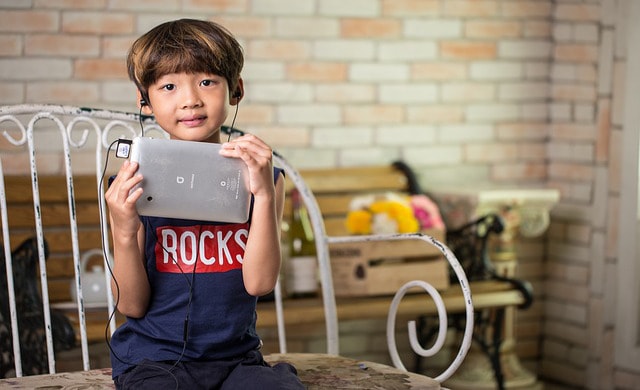 5. Will my child be distracted by the lyrics and music? How is he/she able to focus with songs playing at the background?
Again, this greatly depends on the child. Some children can become distracted by the lyrics in the song, whereas others work best when there is some music playing in the background.
Studies have shown that classical music, with its constant melody and tone range, can help students study for longer periods of time. Each child's attention span and concentration levels would be different, but music should never take away from the primary focus of the homework. If the music becomes too distracting or if concentration seems to be shifted to the song that is playing in the background, then this is an indicator that the music needs to be changed or turned off.
➡️ Related Read: Recommended Music And Songs For Children To Focus Better
6. Even though the tunes might be catchy and fun to my kids, I am disturbed by most of the lyrics in these songs and find them to be a bad influence. For example, songs that talks about booze, sex, getting high, partying all night etc. Should I refrain my children from listening to such songs? What's the best way to tackle songs with such lyrics?
Helping their children with their music choices is an important task at hand for parents. Sometimes that catchiest of songs are paired with the most provocative of lyrics. The key is to choose songs that complement your child's development at each stage. Always try to choose songs with child-friendly lyrics. If they choose a song to listen to that has lyrics that you do not approve of, you can calmly inform them that this is not a nice song and pick a song with a similar beat that has more acceptable lyrics. There are children's songs that have pop, rock, or rap beats without the offensive lyrics.
By Ms. Nicole M. Charara, Marriage and Family Therapist in the United States and a Clinical Psychologist in Singapore.
This research is commissioned by Spotify, digital music streaming service.
* * * * *
Like what you see here? Get parenting tips and stories straight to your inbox! Join our mailing list here.
Want to be heard 👂 and seen 👀 by over 100,000 parents in Singapore? We can help! Leave your contact here and we'll be in touch.