Research in the past few years has shown how the weight of your child's backpack can have dire effects on his or her back development. It's important for children to develop good back posture habits at an early age as their spines are still developing, and hence, more susceptible to injury.
A number of studies have proven that a child's backpack should not weigh more than 10% of their body weight. In a 2010 study, researchers did MRI scans of 11-year-old children's back with no backpack on. Next, they asked the children to put on their backpacks and started adding weight to their bags. When the backpacks went above 10% of body weight, researchers saw on the MRI scans that the back discs were being compressed and the spine was starting to curve.
Children are going to carry their school bags for a long time and there are plenty of musculoskeletal problems such scoliosis, which may develop if their bags are more than what they should be carrying. Pay particular attention to your girls, as they generally weigh less than boys, and therefore are not as strong.
A study published in Australian Spine found 79.1% of children think their backpack is heavy, 65.7% feel fatigued by how heavy it is, and nearly half (46.1%) report back pains caused by their backpacks. Always remember, your children should only carry school books which are absolutely necessary for the day. If possible, they should carry their bags for as short a time as possible.




Some studies have suggested that the way the bag is carried is more important than its weight. In this respect, the two major factors to look at is how long the bag is being carried by your child and the fit of the bag.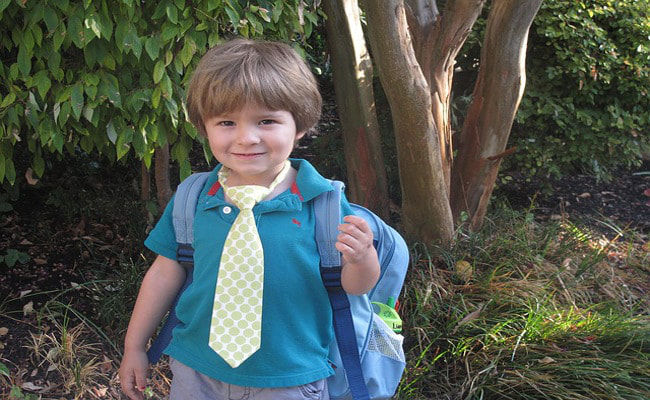 The ideal time frame for carrying bag packs is less than 10-20 minutes per day. Also, it is important to note that loose bag straps or very low bags will cause more strain on your child's shoulders and upper back, leading to rounding of the shoulders. According to the Australian Rheumatology Association guidelines, children shouldn't carry a bag too big or with a poor fit. A good rule of thumb is the bottom of the bag should sit just above your child's waist.
This article is contributed by Christopher Jones.
Christopher Jones (Doctor of Osteopathy, Australia) is a published author on the treatment of pelvic pain during pregnancy and specialises in the treatment of children.
If you find this article useful, do click Like and Share at the bottom of the post, thank you.
Want to be heard and seen by over 100,000 parents in Singapore? We can help! Leave your contact here and we'll be in touch.