*UPDATE: Fröbel Preschool is no longer in operation.
You've probably heard of Maria Montessori.
But have you heard of Friedrich Fröbel?
A German educationalist, Friedrich Fröbel is known as the originator of the 'kindergarten system' for creating the concept of "kindergarten".
Image source: Fine Art America
Until his death in 1852, Fröbel devoted over 35 years of his life to educating children. He strongly promoted the importance of play and developed a range of educational toys known as Fröbel Gifts.
It was his methods that inspired the work of Maria Montessori, Rudolf Steiner and others, who adopted his ideas and adapted his materials according to their own work.
Fröbel Gifts: Explore Creatively, Think Critically
Play is both a creative and critical process; one which helps our children become aware of their place in the world. It is through engaging with the world that their understanding unfolds.
Fröbel had a desire to create educational environments that involved practical work and the direct use of materials.
And that was how Fröbel Gifts came about. A tool intricately designed to allow children to explore creatively and to think critically.
Don't let the simplicity of these toys deceive you.
All 10 sets have their own unique function, yet they can also be used in multiple ways.

Every week at Fröbel Preschool Singapore, time will be set aside to for children to explore using the Gifts. The Gifts are incorporated into the learning outcomes of lessons, with each Fröbel session guided by the teacher. Task cards are provided to help children to meet the desired learning objectives.
For example, while embarking on the theme of shapes and lines, the teacher will prompt and guide children to use Yarn Balls (Gift 1) to form horizontal and zig-zag lines. Or she may ask children to show her patterns they can form using the Yarn Balls.
Kindergarten children may start to work on the more abstract concepts, for example using The Divided Cubes (Gift 3) to learn about whole and parts (fractions). Or they may use the Cube and Triangular Prisms (Gift 5) to stack and build a certain monument. This promotes creative thinking and spatial awareness.
The Gifts can also be used to help children think critically. For example, can they create a curved shape using only Sticks (Gift 8)?
This gets children to think out-of-the-box.
Not Just Playing With 'Toys'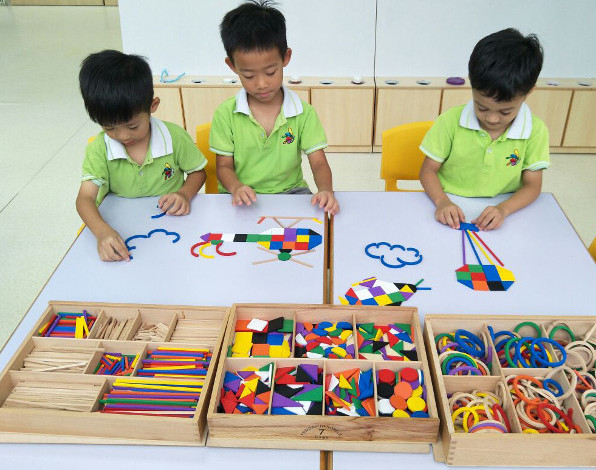 The skills children pick up from 'playing' with these Fröbel Gifts will translate later on in their life.
"Children need hands-on experience before they can move on to more abstract tasks. At Fröbel Preschool, they get their hands-on experience from interacting and exploring with Fröbel Gifts. Whether it is using it to form shapes or solve a puzzle, the skills they develop during this period is the foundation for later formal education," says Hannah Alphonso, Fröbel Preschool Group Curriculum Manager.
To assess how the skills learnt from using Fröbel Gifts translate to their student's I.Q, the school is developing their own app, where students answer a series of math and I.Q questions. "A lot of I.Q math questions are based on spatial awareness and shapes. It was interesting to see how some of our children were able to solve these questions." Ms Alphonso added.
Curriculum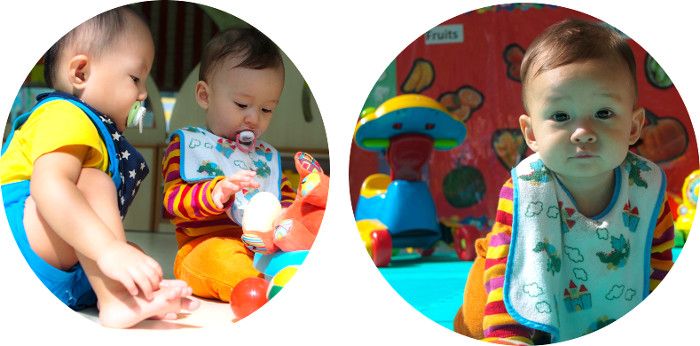 Fröbel Preschool curriculum comprises of three main components.
The first component is the thematic curriculum, which is the main body of the programme.
To develop children's creative and critical thinking, the school uses the Fröbel methodology, using Fröbel Gifts to help children think critically and creatively. To develop children's independence and practical life skills, the school adopts part of the Montessori approach.
Ms Sabrina Yee has seen how the school's curriculum changed her 5-year-old boy Julian attitude towards learning.
"Julian has never been a fan of going to school, but not anymore. He returns from school and shares with me snippets of interesting facts he has learnt for the day. He enjoys using the Fröbel gifts, and loves the group and role play activities in class. The school also keeps me updated regularly about Julian's school activities via an online app," shares Ms Yee.
Ms Yiyi Hu, who enrolled her 5-year old son Howard in Fröbel since 2014, loves how the school focuses not just on the academics but the joys of being class.
"Ever since my son Howard went to school, his writing, word recognition and math skills have improved. But not just that, his social skills became better too. He has learned how to share, cooperate and work together. He is very happy to go to Fröbel each day and tells me every night about what his friends and what he has learned in school." says the working mum.
Fröbel Preschool offers childcare programmes from 18 months to 6 years old.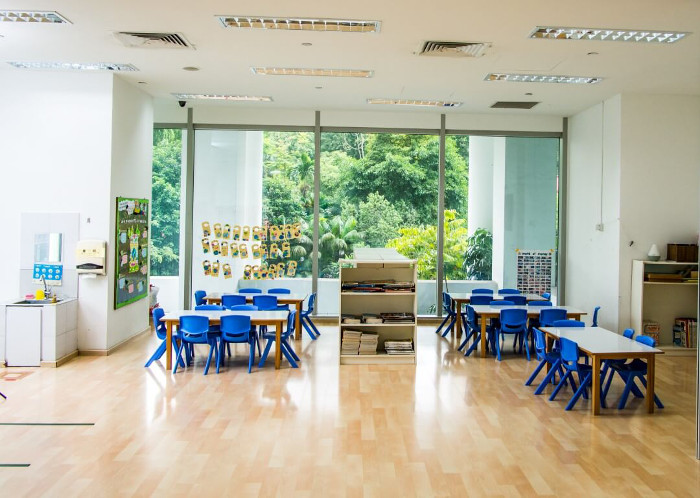 Friedrich Fröbel Preschool Group
Fröbel Preschool @ Ang Mo Kio, Blk 340, Ang Mo Kio Ave 1, #01-1681, S(560340), Tel: 6451 4858
Fröbel Preschool @ Kallang [Infant Care Programme], 47 Kallang Pudding Road #01-01/04, S(349318), Tel: 6636 0825
Fröbel Preschool @ Cashew, 32 Cashew Terrance, S(679564), Tel: 6766 7915
Fröbel Preschool @ Sembawang, 534 Sembawang Road, Sembawang Spring Estate, S(78407), Tel: 62570109
Fröbel Preschool @ Woodlands, Blk 736 Woodlands Circle #01-513, S(730736), Tel: 6363 6980
Fröbel Montessori Centres
Buttercups Montessori (Namly Place), 68 Namly Place, S(267214), Tel: 6462 4838
Buttercups Montessori (Pasir Panjang), 396 Pasir Panjang Road #02-01 Pasir Panjang Post Office, S(118733), Tel: 6774 4900
Buttercups Montessori (Rochester), 35 Rochester Drive #03-11, S(138639), Tel: 6684 8980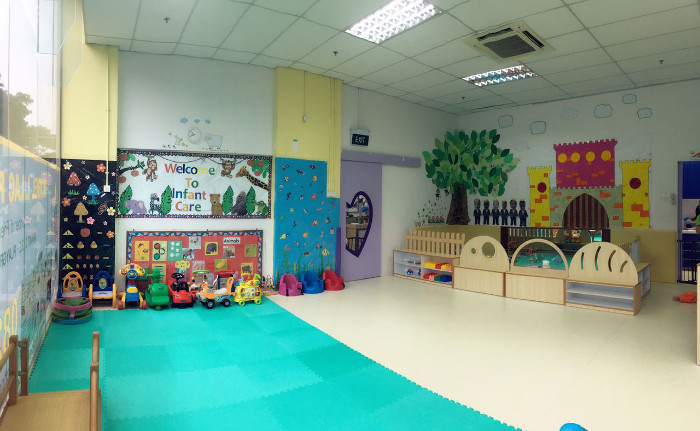 Want to be heard and seen by over 100,000 parents in Singapore? We can help! Leave your contact here and we'll be in touch.