The marks that define motherhood – Stretch marks.
Some mothers have it, some don't.
What causes stretch marks and what are the common myths, its causes and treatments?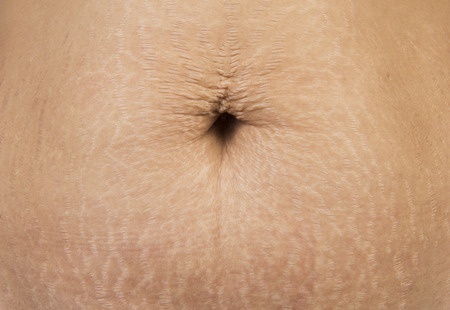 Dr Aw Chen Wee Derrick, Dermatologist and Senior Consultant at National University Hospital, who spoke at a public forum organized by Gly Derm on 19 July 2014 on Stretch Marks: Myth vs Reality, shares more insight with us on the truth about stretch marks.
What are these white / red stripes on my skin?
The initial stages of stretch marks (Striae Rubra) are normally pink, red or purplish in colour. These marks can be linear or curvilinear and are normally raised. "This is the best period to treat the stretch marks as it is in the early stages." Dr Aw explained. The later stages of stretch marks (Striae Alba) will appear to be pale, depressed and finely-wrinkled.
Stages of stretch marks

Image Source: Gly Derm
Causes of stretch marks
Stretch marks are caused due to the stretching of our skin. Skin suppleness is guaranteed by a network of elastic and collagen fibers. During puberty, weight fluctuations and pregnancy, skin stretching and hormonal changes weaken skin and cause these fibers to break. This is when lines on the skin known as stretch marks appear.
According to Dr Aw, here are a few stages in life where our skin undergoes stretching.
As we grow, our body grows causing our skin to stretch. This occurs rapidly especially during our adolescence when we hit our puberty. For females, the more common areas of stretch marks may appear on the buttocks and upper thighs. For males, the more stretch mark prone areas would be the lower back, buttocks, and behind the knees.
About 43% of people with a body mass index of 27 – 51 are more susceptible to stretch marks.
Stretch marks occur in up to 90% of pregnant women.
Stretch Marks: Truth Vs Reality – The 5 common myths about stretch marks
Myth 1: I will surely get stretch marks if I get pregnant.
False. Not all women will have stretch marks once they have given birth. Women who are younger, obese, have bigger babies and high weight-gain during pregnancy are more prone to developing stretch marks.
Myth 2: Stretch marks only happen due to the stretching of the skin.
False. Stretch marks also occur in certain people genetically predisposed to it, and people with certain hormonal disorders. E.g Cushing syndrome.
Myth 3: If I apply a stretch mark cream diligently when I get pregnant, I will not develop stretch marks.
False. Up to date, there is no high-quality evidence to support stretch mark prevention creams in pregnancy exists.
Myth 4: Stretch marks only happen to females.
False. Drastic weight loss and adolescence may cause men to have stretch marks on their body too. Body building is also another reason that may cause men to have stretch marks.
Myth 5: Tanning covers up the stretch marks.
False. Tanning only makes the stretch marks, (especially striae alba) more obvious because the surrounding skin is darkened.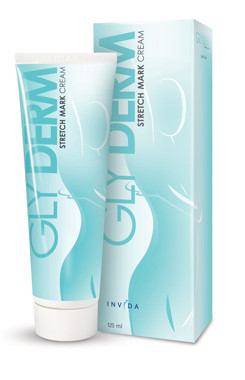 Treatments
There are many creams out there in the market that claim to treat, remove stretch marks. Just to name a few:
Gly Derm, Clarins, Bio Oil, Palmer's Cocoa Butter Skin Therapy Oil, Boots Stretch Mark Cream. Essential oils such as Almond oil, geranium & frankincense oil also helps.
Besides creams, skin chemical peels and glycolic acid pads are also used to treat stretch marks.
*Note: Do consult and check with a professional before trying the above treatments or products
Dr Aw ended his presentation with these 3 main points for the audience.
Stretch marks are most often associated with mechanical factors especially obesity and pregnancy.
Up to date, there is no known proven preventive method for stretch marks.
Some treatments are promising but better to treat earlier than later.
Related Post: How to get rid of stretch marks
Like what you see here? Get parenting tips and stories straight to your inbox! Join our mailing list here.
Want to be heard and seen by over 100,000 parents in Singapore? We can help! Leave your contact here and we'll be in touch.