First impression matters and we all want to look good and feel our best whether we are at social gatherings, work or at home. Our tresses play a significant element in our appearance – it can help us look our best, form a good impression on others but sometimes it could even unintentionally reveal our age!
When our crowning glory is not at its best condition, it may affect how we feel. This is where regular cuts and styling for our tresses help in keeping ourselves presentable and refreshed!
If you're looking for a professional salon to recommend the best type of styling services, Yoon Salon is Singapore's leading salon whose team is dedicated to providing the right treatment and cut for you.
Featuring hairstylists with numerous years of experience in the industry, the team specialises in an extensive range of styling services that are customised to each individual's needs for their scalp and locks. Here is why you should consider their impeccable styling services.
Yoon Salon: Wide Range of Hairstyling Services
Do you know that getting regular cuts can go a long way in maintaining your crowning glory and keeping it healthy?¹ By going for regular trimming, you are getting rid of split ends and breakage so healthy keratin can grow.
Keeping your tresses looking healthy through regular styling will definitely help add that edge of confidence and achieve a fresh new look!
Unique Haircut for Every Face Shape
We all have a distinct face shape such as square, long, oval, round, diamond or heart-shaped. Different cuts suit different face shapes and the challenging part is finding the right type of cut that flatters your face.
The team will provide a personalised style guide that includes recommending the right styling that best suits your face shape, skin complexion and personality.
With the team trained in highly precise cutting techniques and experienced in a wide range of techniques including graduated, layered and wedge cuts, rest assured that they'll find the right cut most suitable for your face shape!
On top of personalised cuts, the team also offers the following premium services:
Choose from the selection of dye colours and watch the colourful magic happen!
After the colouring process is complete, your tresses will be placed under a thermal machine to enable the colours to deeply penetrate into your keratin strands, resulting in vibrant and visible colours.
Be it one-tone colouring, grey hair coverage or retouching your roots, they definitely have you covered. Or if you're feeling more adventurous, consider creative colouring styles such as ombre or balayage!
In Singapore's humid climate, having curly and frizzy mane can be difficult to manage especially when it comes to dealing with tangled and dry ends. However, having sleek and straight locks in our weather can definitely be achieved with straight rebonding treatments.
If you're looking to attain more natural-looking straight tresses, consider soft rebonding that uses milder chemicals and a lower heat temperature!
Apart from straight and soft rebonding, the team also specialises in Volume S-Curl and Volume C-Curl Rebonding. For both treatments, the top of your mane will be straightened while for C-Curl, the ends will be curled inwards and for S-Curl, the ends will be curled to create attractive and natural-looking waves.
There are many different types of perms and if you're not sure which style to go for, don't worry! The friendly team will provide a thorough assessment of your mane's condition and offer their advice while taking into consideration your preference in the type of perm.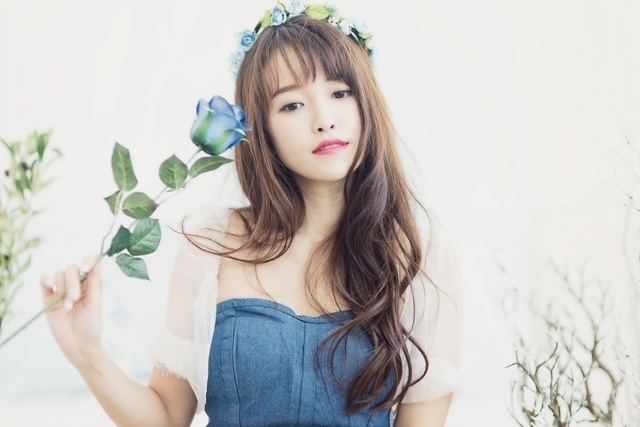 You will be spoilt for choice from the wide selection of popular curl styles such as Korean C-Curl Perm, Korean S-Curl Perm, Japanese Perm and more. Now you can look forward to a brand new look – a soft and natural-looking perm!
Specialised Hair Defrizzing and Regrowth Treatments
Do you have frizz that can't seem to be tamed? Hair treatments help in strengthening your roots to help you regain strong and silky tresses!
You may be unsure about the type of treatment your tresses require. The team of professional experts will assist in examining your roots and strands thoroughly using a specialised microscope before recommending a customised treatment according to your needs.
If you're experiencing troubling scalp issues such as an oily scalp, dry scalp, dandruff, hair loss, the hair regrowth treatment is a great complement to your regular salon cut as it helps to promote blood circulation, allowing nutrients to flow to your scalp and revitalise your locks. Massaging your scalp can also help relieve stress and relax your mind!
Heading for an important work event or an interview? Consider getting a blow dry for a professional and presentable look! The best part is it only takes a jiffy (30 minutes!) and you'll also be pampered with a relaxing head, neck and shoulder massage, releasing all the tension in your joints.
Yoon Salon: Rejuvenate and Revitalise Your Tresses
If you would like a transformation of your mane into luscious locks, don't hesitate any longer and make an appointment with Yoon Salon! Enjoy a rate of $28 for your first session of any service, ranging from the following:
– Premium Hair Cut
– Premium Rebonding
– Premium Perming
– Premium Colouring
– Premium Creative Colouring
– Hair Defrizzing Treatment
– Hair Regrowth Treatment
– Premium Bleaching
– Premium Wash and Blow
To find the right cut most suitable for your face shape, visit their website to make an appointment.
This post is brought to you by YOON.
Text by Marinne Santiago.
---
References:
1. How to Repair Damaged Hair, Healthline
* * * * *
If you find this article useful, do click Like and Share at the bottom of the post, thank you.
Want to be heard and seen by over 100,000 parents in Singapore? We can help! Leave your contact here and we'll be in touch.