Nursery rhymes as easy as 1, 2, 3, can really help you, and me!
Do you know that Incy Wincy Spider can be a toddler's (and parent's) best friend? And other nursery rhymes like 10 Little Indians can also be your friends too! Music such as nursery rhymes can help benefit a child's learning and development; what's more, nursery rhymes tend to stick with us even as we grow older – people can usually remember common ones like Incy Wincy Spider and Twinkle Twinkle Little Stars, or at least remember bits of Jack and Jill.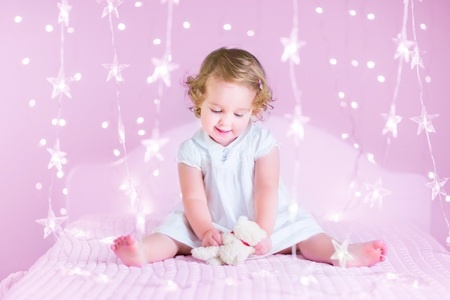 Studies have shown that children who learn nursery rhymes and songs can reap numerous language, learning and social benefits!
Here are some ways nursery rhymes can benefit brain development, and fun ideas to learn them.
Repetition of rhyme and rhythm can help children to…
#1 Develop language and literacy skills
Nursery rhymes are a child's first experience with words.
#2 Develop communication skills
Helps them learn new vocabulary or numeracy.
#3 Enhances physical development
When actions are linked to words in the nursery rhyme, it helps boost motor skills and improves rhythm and movement.
#4 Helps develop cognitive skills
Improves memory, concentration, spatial intelligence, and thinking skills.
#5 Enhances individual development
Music helps develop kids with better self-control, higher self-esteem and confidence, such as when learning the nursery rhyme through activities with peers
⇒ Related Read: Signs of Low Self-Esteem in Children
In addition, as the early years of childhood is a period of rapid development, researchers believe that the earlier a child is exposed to music, the more the brain responds to different music tones.
#6 The earlier a child studies music, the more rhythmic integration, movement and learning can strengthen the brain
#7 Music aptitude can be influenced in the early years, and music training (through playing and listening to music) before the age of seven has a significant effect on parts of the brain related to planning and motor skills.
Nursery rhymes are fun – but they can be made more exciting too.
Music is important in contributing to well-rounded early childhood education. Recognising this, music has been at the heart of the Kinderland curriculum since it started in Singapore 35 years ago. Kinderland's Twinkleland and Music Gems, conducted once a week for Nursery level children compasses listening, singing, rhythm training, music and movement, music with story and ensemble performance. These courses help children to improve their concentration, boost self-confidence, enhance their speech, express themselves better, and further develop sensory-motor abilities, amongst others.
⇒ Related Read: 6 Powerful Impacts Of Music In Young Children
It involves you too parents!
Parental involvement is always a good way to cultivate an interest in music or any subject. It provides necessary stimulation through music experiences, contributing to environmental factors in music development.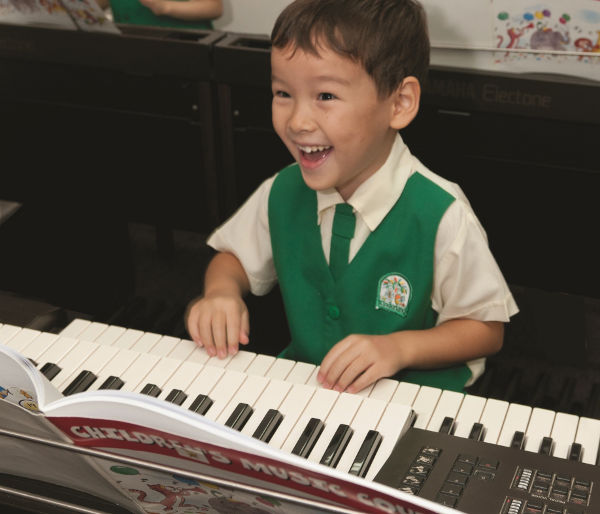 Here are 8 ways parents can help their children learn nursery rhymes:
Identify and keep singing your child's favourite nursery rhymes. Children love repetition, which can help them learn better too.
Sing along with your child, and clap / tap along to the beat.
Use items around the home to make music and sing along to nursery rhymes to increase the fun element.
Use actions to accompany words. Linking hand gestures and other actions with your body not only helps the child to visualise the words, it is also easier for the child to learn the nursery rhyme.
Miss out words in the nursery rhyme and have your child help fill in the missing words. This is a fun way to help your child use his/her memory to recite the rhyme.
Remind them of the rhymes they have learnt. Ask them to draw or paint. Use daily activities (counting etc).
Introduce new rhymes periodically to children. This helps to constantly engage their interest in learning.
Select rhymes that teach concepts like numbers, colours, shapes, weather etc to increase children's love for learning.
By Dr Carol Loy, Curriculum Director of Kinderland.
* * * * *
Like what you see here? Get parenting tips and stories straight to your inbox! Join our mailing list here.
Running a service or business targeted for parents? Reach out to a wider audience in our Best Childcare in Singapore compilation. Leave your contact details here and we will get in touch with you.