EMPOWERED BY TECHNOLOGY, DRIVEN BY COMMUNITY
Themed "Gen C" at the fourth edition of inclusive arts festival by Club Rainbow (Singapore)
Date: 23 to 30 November 2019
Time: 4pm – 9pm (23 Nov), 10am – 8pm (24 to 30 Nov)
Venue: *SCAPE Singapore
Dreamseeds Arts Fest is a free open-to-public event.
An initiative by Club Rainbow (Singapore), the fourth edition of Dreamseeds Arts Fest will return from 23 to 30 November at *SCAPE Singapore, this year's festival venue partner, an urban youth enclave in the heart of the Somerset belt.
Themed "Generation C", this year's showcase promises an immersive multi-sensory experience, harnessing technology to push the boundaries of learning and creativity as it fuelled and powered their motivation to create, curate and connect. Digitally creative, yet not losing sight of the traditional mediums, beneficiaries explored the coming together of art and technology through the use of tools such as digital drawing, stop-motion animation and more.
This year, newly onboard is the mentorship capsule collection featuring beneficiaries' works under the guidance of local artist mentors such as Band of Doodlers and Thunder Rock School.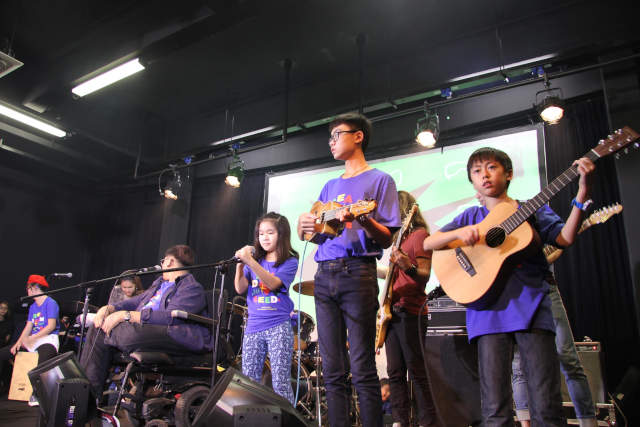 Investing quality resources and thought towards our beneficiaries' creations, we aim to showcase their pursuits on an elevated scale to validate efforts and increase self-esteem. Dreamseeds places our beneficiaries' senses of creativity in dialogue with that of mainstream artists, and inspire others towards their own creative journeys.
Proudly supported by the National Arts Council, the festival will comprise several key components which are namely the Visual Arts Exhibition, Performing Arts Concert, Mini Arts Market and Arts Activity Corner. At the Launch Event on the first day of the festival on 23 November 2019, we will be expecting an attendance of 700 (including beneficiaries and families, volunteers, other stakeholders and members of public).
DREAMSEEDS ART FEST – A CLUB RAINBOW INITIATIVE
Championing the freedom of creation and expression, Dreamseeds Arts Fest is in line with Club Rainbow (Singapore)'s commitment to supporting and empowering its beneficiaries who have chronic illnesses. This annual event was first unveiled in 2016 as an inclusive arts platform that offers beneficiaries the opportunity to realise their creative potential and connect with a greater audience through the practice of art. By providing the resources and network, the organisation has enabled beneficiaries to seek and pursue their artistic passion through collaborations with local creative practitioners.
ONE ARTS FEST, FOUR HIGHLIGHT EVENTS
In preparation for Dreamseeds Arts Fest, beneficiaries have been undergoing their chosen training programmes in a wide range of visual and performing art forms such as painting, digital drawing, photography and music, among others.
There are four key events and fringe activities at Dreamseeds Arts Fest:
– Visual Arts Exhibition
Date / Time: 23 November 2019 (Launch Event): 4 – 9pm, 24 – 30 Nov: 10am – 8pm
A presentation of visual artworks by beneficiaries in both traditional and modern mediums. The exhibition features collaborative art and interactive installations created by beneficiaries, led by a host of local artists. Newly on board is the mentorship capsule collection featuring selected beneficiaries' works co-created under the guidance of artist mentors from Band of Doodlers, Darel Seow, Melissa Tan (Paintinks by Melt) and Objectifs – Centre for Photography and Film.
– Mini Arts Market
Date / Time: 23 November 2019 (Launch Event): 4 – 9pm, 24 Nov- 30 Nov: 10am – 8pm
To motivate artistic beneficiaries towards exploring art as a supplementary income channel, our children and their families have personally hand-crafted merchandise such as zippered pouches, flower and loom band crafts for sale at the Mini Arts Market booths. All profits go directly to the represented artists.




– Performing Arts Concert
Date / Time: 23 November 2019 (Launch Event): 7pm – 8.30pm
Headlined by our beneficiaries, this energetic showcase features a range of performances in various genres of singing, dance, ukulele and cajon. Key highlights of the concert include collaborative performances with established music and dance practitioners from Thunder Rock School, Converge Studios, Intune Music School and Sound of Chariots.
– Arts Activity Corner
Date / Time: 23 November 2019 (Launch Event): 4 – 9pm, 24 Nov- 30 Nov: 10am – 8pm
Free hands-on activities open daily to both beneficiaries and the public. Look forward to daily-guided exhibition tours and bite-sized creative workshops that introduce new skills and kick-start new hobbies.
For more information, please visit here or Facebook.
---
It is the year end November & December holidays. We have compiled a list of November-December School Holidays 2019 Activities for Kids. Click image to find out more.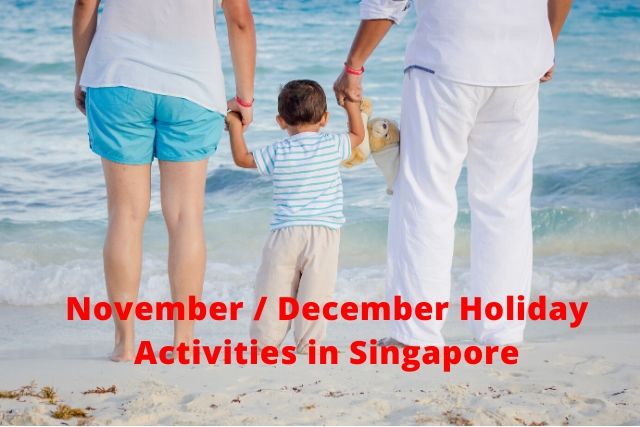 Want to be heard and seen by over 100,000 parents in Singapore? We can help! Leave your contact here and we'll be in touch.