Question:
I would like to know how to ensure my girl, who is 16mths old, listens to me when I read books to her?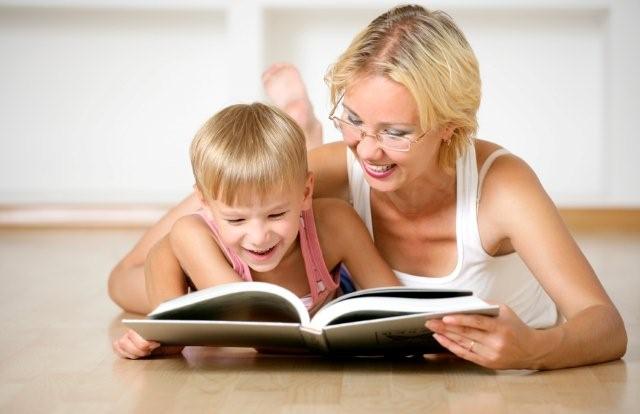 Answer:
A 16 mth old child has a very short attention span. So a better way to bring their attention to a stand is to use pictures books. Toddlers relate better to colours and pictures. And get your little gal to look at the picture while you narrate the story. Sit close to her so that as you narrate the story near her ears, she can grasp the info while her eyes browse through the details of the picture.
And as time goes by, you can slowly switch to books that have smaller pictures but more words. Let that be gradual and not too sudden. You will be surprised how your little one can relate to the pictures while you tell the story. How I miss the time I used to that to my little girls :)
Here are some nice picture books I have used when my daughters were toddlers. They worked great for me. Hope they work for you too!
Giraffes Can't Dance by Giles Andreae
Fireman Small by Wong Herbert Yee
The Little Mouse, the Red Ripe Strawberry, and the Big Hungry Bear by Don Wood
Daisy Comes Home by Jan Brett
Happy Reading with your little one!
Question:
How do I patiently tell my daughter when she does something wrong? Is it okay to scold a toddler?
Answer:
I think "scold" itself is rather a harsh word. A better word will be to "discipline" children. An ego eccentric toddler will not be able to understand even if you were to reprimand her. When you're disciplining your child, make sure your son or daughter knows that you're trying to get them to discontinue negative behavior, and that you aren't devaluing them.
Even though toddlers are young, they are more in touch with their feelings than adults can tell. Just because your daughter can't project her feelings all that well yet, they do know when they feel attacked, and are likely to continue venting out if your approach is is not appeasing to them.
Try not to use negative words when disciplining your girl. For example, when your daughter leaves her toys all over the place and is reaching out for the ball now to play with, do not say " No! No ball!" "Clean up the toys!". She will feel agitated!
Instead try using words like: Shall we clean up the toys first? And we can play with the ball together?" Making toddlers listen to you might require you to monkey around a little so do be a little patient on that.
A little time-out on and off might help but not too long. A one and a half minute time out should be sufficient. Try to give time outs only when really necessary. Too much might make the child feel isolated!
About the Author
Ms Sachi is part of Team NYM. She is presently reading her honours in Child Psychology, graded to support her present experience in Early Childhood Education and she further plans to secure it by pursuing a Certificate or Diploma in Early Childhood.
If you find this article useful, do click Like and Share at the bottom of the post, thank you.
Like what you see here? Get parenting tips and stories straight to your inbox! Join our mailing list here