Question: Is it advisable for a mum to take medicine for Connective Tissue Disease (1g sulphasalazine, 200mg hydroxycloroquine & 5mg prednisolone) to breastfeed baby? Or should mummy stop breastfeeding?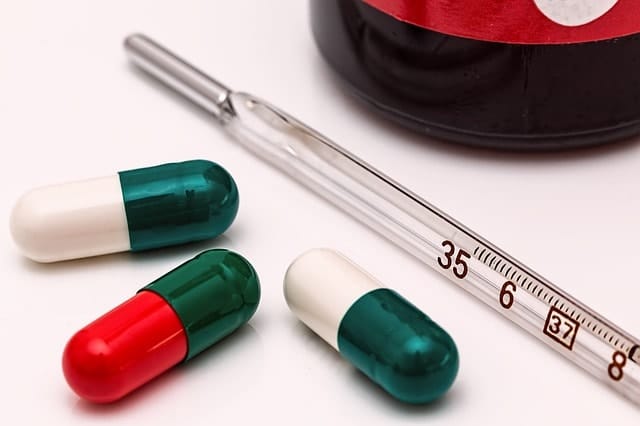 Side note: Connective tissue diseases (CTD) such as systemic lupus erythematosus diffuse or limited systemic sclerosis and numerous others affect women frequently during the childbearing period.
Answer: Sulphasalazine and its active metabolite mesalamine are poorly excreted into breast milk. However, rather high levels of the mesalamine metabolite N-acetyl-5-ASA appear in breast milk and its effects on breastfed infants are unknown.
Another sulphasalazine metabolite, sulfapyridine, also appears in milk and infant serum. Bloody diarrhea has occurred in an infant whose mother was taking sulphasalazine and a few cases of diarrhea have been reported in infants exposed to mesalamine in breast milk, although the rate is not high.




European experts consider mesalamine derivatives to be safe during breastfeeding. If sulphasalazine is required by the mother, it is not a reason to discontinue breastfeeding, but carefully observe breastfed infants for diarrhea. Other agents that do not contain a sulfonamide are preferred. In short, sulphasalazine (or its metabolites) crosses into breast milk, discontinue breastfeeding is generally advised.
Hydroxychloroquine is concentrated in breast milk. Early literature indicated some reluctance to allow breastfeeding during hydroxychloroquine use. Newer information indicates that infants exposed to hydroxychloroquine during breastfeeding receive only small amounts of the drug in breast milk.
In a small number of infants up to at least 1 year of age, careful follow-up found no adverse effects on growth, vision or hearing. The American Academy of Pediatrics classifies Hydroxychloroquine as compatible with breastfeeding.
Safety of long-term therapy with Prednisolone has not been established. If the dosage is high, avoid breastfeeding. Limited information indicates that maternal doses of prednisolone up to 50 mg produce low levels in milk and would not be expected to cause any adverse effects in breastfed infants.
With high maternal doses, avoiding breastfeeding for 4 hours after a dose should markedly decrease the dose received by the infant. However, this manoeuvre is probably not necessary in most cases. The American Academy of Pediatrics classifies Prednisolone as compatible with breastfeeding.
Source: American Academy of Pediatrics, United States National Library of Medicine Toxicology Data Network
Dr Wong Chin Khoon, Paediatrician, SBCC Baby & Child Clinic (Tiong Bahru branch)
Practice Address
SBCC Baby & Child Clinic
298 Tiong Bahru Road
#01-03/04 Central Plaza
Singapore 168730
Tel: 6276 5700
Email: info@sbcc.sg
If you find this article useful, do click Like and Share at the bottom of the post, thank you.
Want to be heard and seen by over 100,000 parents in Singapore? We can help! Leave your contact here and we'll be in touch.