Some might say planning a kid's party is tougher than an adult's party. Ms Jacqueline Ye and Melissa Lou, founders of online event planning platform Delegate and party planners extraordinaire, compile their top tips for first-time mummies planning a baby shower or party.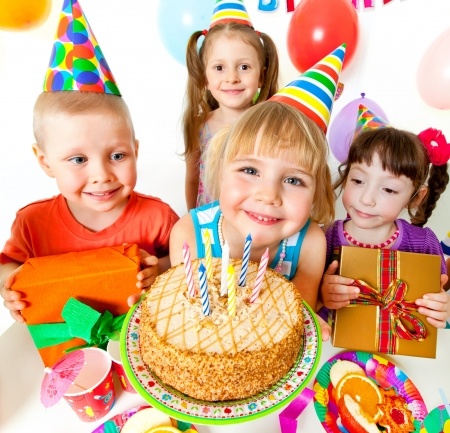 1. Finding the ideal venue
Holding a party at one's home can be tricky – but if your home is child-friendly (no breakable items) and spacious (enough space for a designated play area), then go for it. Otherwise, consider alternatives like function rooms, kid-friendly restaurants, recreation centres, indoor playgrounds or party venue rentals. For older kids, outdoor adventure camps, pool parties, art jamming studios or theme parks can be ideal.
➡️ Related Read: Free Outdoor Venues for Children's Birthday Parties
2. Not just another superhero or Disney party
You may think your child adores a superhero or Disney-themed party, but you could be wrong. Explore fun ideas with him or her to decide on a theme they like best. Here are some ideas to get you started: Animal kingdom, art jam (colours), sporty fun, space invaders, treasure hunt.
3. Party invites
Let the host decide who to invite – your child will be happy to make the call on this. You can also get their help with making your own party invitations. What's a better party invite than a handwritten card from your child to their friend? If you want to save the hassle, you can send out an online invitation or hire an illustrator via the Delegate platform. Vendors such as Ink Scribbler, Happy Hands Project and Jolly's Little Dreams can design a themed invite which you can print via printers on your own.
4. Finding the best caterer
Choosing to hire a caterer for your party can take away a lot of the stress from planning the party. It also gives you the chance to fully enjoy your time with your child and guests. Create a shortlist of caterers from family and friends' recommendations, and choose one that is experienced in catering to a children's party and at your choice of venue. You can't go wrong when the menu includes kids' favourites like pizza, mac and cheese, chicken fingers or hot dogs, and dessert staples like ice cream and cupcakes. Book early as the best caterers are always in demand!
5. It's not a party unless there is cake
What's a birthday party without a cake? Know what your child's favourite superhero or cartoon is, what sweet treats and flavour they like. Delegate has vendors such as Susucre, My Fat Lady and Temptations who can custom make the birthday cake to go along with your party theme. To go for the cherry on the cake, you can have a dessert table filled with special treats like Popaganda's popsicles or Ice Cream Cookie Co's ice cream sandwiches.
➡️ Related Read: Where to Get Children's Birthday Cakes in Singapore
6. Entertaining the kids
Clowns and magicians may be classic options for children's parties, but how about hiring unique entertainers such as Mr Bottle's who does professional storytelling and puppeteer shows? For an interactive kid's party, consider activities such as baking, ice cream making or art jamming sessions to keep the young ones entertained. Bonus points for getting the adults to join in the fun as well!
7. Party loot bags
At the end of a great party, kids always look forward to the colourful gift bags and favours they can take home. You can't go wrong with assorted candies and inexpensive knick-knacks such as stickers, hair clips and pencils, or gifts that are matched to the party theme.
➡️ Related Read: Creative Birthday Goodie Bag Ideas for Girls and Boys
8. Talk to your child if you run out of ideas
Remember that when you have exhausted all your ideas and resources, you still have your child to rely on. Talk to them and involve them in the decisions and preparations to build up his or her excitement for the big day – you'll be surprised at what great ideas they can come up with!
9. Tips for baby showers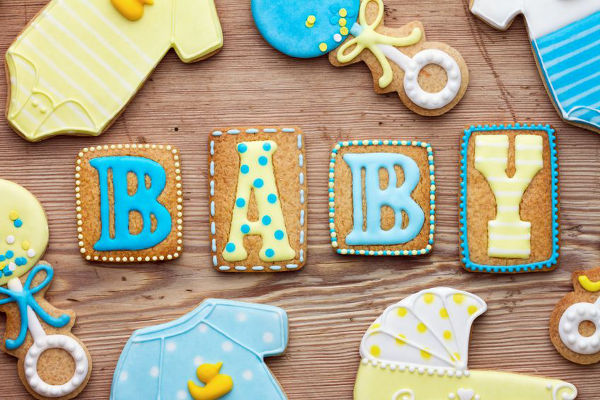 Celebrating a baby's impending arrival with a baby shower is a joyful and intimate occasion shared by the mum-to-be with close friends and family. Talk to a close relative or friend who can help you host your baby shower. This will take some stress off.
Other than your home, a restaurant can be a convenient venue because all you have to do is make a reservation then show up. You may also want to have the baby shower in a luxurious spa or a hotel function room. Don't stress yourself by coming up with an extravagant party theme. It can be as simple as a colour or princess theme – you can save the unique party ideas for when the kid grows up!
Food and drinks for a baby shower need not be elaborate. Go for a simple catering menu or a potluck that guests contribute to. The highlight of any baby shower is the emotional aspects of it. A nice activity you can do to get your guests to help you create on-site a keepsake gift to mark the occasion. Have your party guests write down their own parenting advice and words of encouragement in a journal. Another idea is to create a handwritten book of well-wishes for the baby.
Contributed by Delegate (sg.justdelegate.co).
Singapore-based Delegate is a free-to-use online marketplace that allows users to discover, compare and hire event vendors conveniently. Whether planning a corporate function, wedding or a private party, Delegate is the easiest and most reliable way to connect to hundreds of the best event vendors, for any budget or occasion.
* * * * *
Like what you see here? Get parenting tips and stories straight to your inbox! Join our mailing list here.
Want to be heard 👂 and seen 👀 by over 100,000 parents in Singapore? We can help! Leave your contact here and we'll be in touch.