It is undeniable that the World Wide Web has sneaked its way into every home, every office and anywhere. It has penetrated not only the lives of those who make use of it for pleasure and business but also the lives of young children alike.
This powerful medium has been known to facilitate the behavior and attitude of people who make use of it for any purpose. The internet's accessibility, availability and freedom have welcomed both good and evil ideas.
It is not possible to eradicate the internet because the trend for global progress is actually happening online. Parents should know how to manage the use of such technology in order not to sacrifice their children's well-being.
The following are some internet safety tips for kids which parents could adopt in order to regulate the use of internet for children: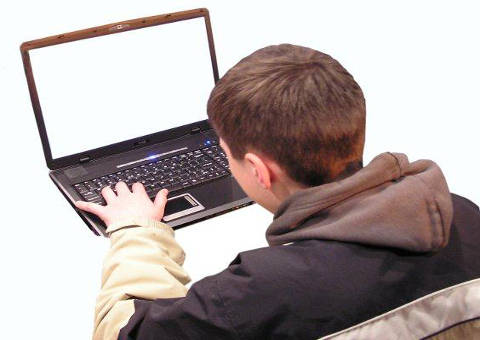 #1 Supervise your children. When going online, make sure they click on good websites. Some pop-ups are actually scam and pornographic that parents should be vigilant about them.
#2 Choose online games which your children could use. Educational websites are almost beaming up to thousands that your choice of games and entertainment is huge.
#3 Never place the personal computer in an area where you cannot peep into it. Close doors could encourage children to click on sites that are not appropriate for them. Your presence and the chance of being looked into could prevent the child to navigate into worthless sites.
#4 Teach the child how to search for information. Explain that Google, Yahoo and MSN are efficient search engines only if the researcher knows what to find out.
#5 Set a time limit on browsing the internet and even in using the computer. Too much exposure to things would mean even absorbing detrimental ideas. Disciplining your child with the use of time would limit his search to what he actually needs to research on.
#5 Caution your children with sign up forms and scams. Tell them not to provide personal information like your billing address and even passwords to others. This might lead to identity fraud which will cause you huge financial debts in the future.
#6 Know your child's passwords. This will help you access their online activities.
#7 Set filters and screening software for your computers. These will censor the kinds of websites which will be available for your children to browse.
#8 Find time to click on search history and be able to detect useless websites. This will also let you know what your children are up to online.
The internet is an ally if used properly. Eventually, it becomes a foe to anyone who abuses it.
Internet safety for kids is important. Teaching your children how to use it properly will maximize its benefits and will drive away tendencies of danger for them.
If you find this article useful, do click Like and Share at the bottom of the post, thank you.
Want more comprehensive info? Check out our e-guides here.