How to prepare Pork Trotter Soup with Peanuts and Papaya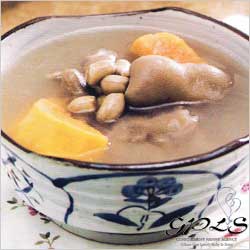 Confinement Recipe Ingredients
300g pork trotters
200g peanuts
600g papaya
100g ginger
Confinement Food Cooking Method
Rinse and scaled the pork trotters. Cut them into pieces.
Put all ingredients into a pot. Add water and cook for 2 hours. Season with salt.
Serve hot.
Read also Benefits of Ingredients used in Chinese Confinement Food
Contributed by GPLS Confinement Care Agency.
If you find this article useful, do click Like and Share at the bottom of the post, thank you.
Want more comprehensive info? Read our pregnancy e-guides here.