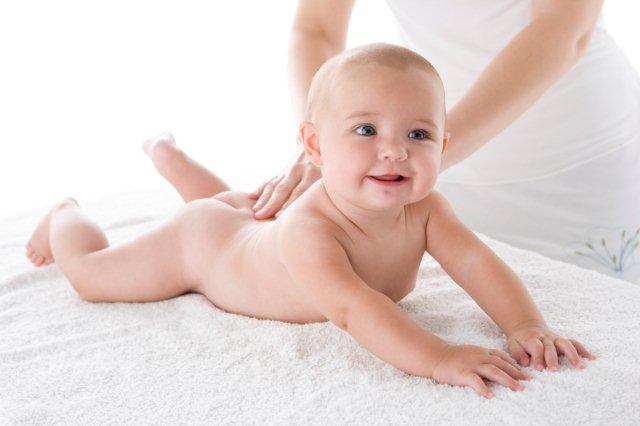 Unlike buying electrical appliances which come with an instructional manual that guides you on how to handle them, newborn babies do not arrive with a manual. No first-time parent will ever be fully prepared to deal with a cranky baby.
This is where infant massage comes in useful! Find out more about how to massage an infant
What is Infant Massage?
It is a parenting skill parents need to know on how to touch their child in a manner that conveys love, trust, respect and nurturance. A nurturing touch (or the lack of it) can influence the way we think, feel and relate to others. Massage is a shared experience between parent and baby which allows the child to release tension and encourage visual and kinesthetic learning.
"Studies have shown that children become calmer, concentrate better, have more confidence and are able to respond sociably when massage is incorporated into their daily routine."
What are the Benefits of Infant Massage?
Helps parents understand baby's non-verbal communication and physical needs
Baby feels nurtured, secured and loved, and thereby develops a sense of well-being
Baby sleeps more soundly, so will Mummy!
Helps baby relieve stress and tension
Gives baby a sense of belonging in the family unit
Provides an opportune time for relaxation and fun!
Every parent can learn how to give an excellent massage by learning the right techniques. Besides being a wonderful gift that a parent can give to her child, it is a satisfying handicraft, a vehicle for teaching relaxation, trust, respect and nurturance.
Basically, we recommend massage for babies from as young as two weeks old. The pressure of the touch should be as gentle as you would press your eyeballs with your finger. The duration of massage should not exceed ten minutes for infants less than one month. The baby's cues must also be observed. If baby looks stressed and cries, you should not continue with the massage.
Massage Oil
Use cold pressed vegetable oil and not baby oil that has "mineral oil" is stated on the label. Commercially-produced mineral oils dry the skin and clog up pores. A good and cheap massage oil would be grapeseed oil. Oil is needed to avoid friction with the delicate baby skin. It is not necessary to use oil for massaging the face unless the skin is very dry.
Do a test patch on the baby's arm about half an hour before the massage to check if there is any allergy. If a rash develops, your baby could be sensitive to the chosen oil, so you should switch to something else such as safflower or avocado oil.
Preparation for Infant Massage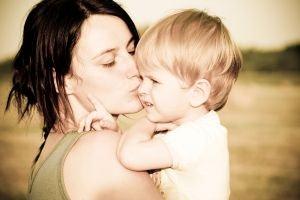 To prepare for the massage, mummy has to
remove jewellery from her hands and arms
have nails trimmed short and hands cleaned
clean baby's skin
find a comfortable place with back support and relax
preferably use a clean mattress on the floor
have a bottle of oil within reach
switch house phone and handphone off
ensure that there is no interruption from anyone
avoid having pets or other people in the room
preferably use the same room and music every time
It is important to note that before the massage, the mummy must be totally relaxed and free from stress. Take deep breaths and affirm
"I release all other thoughts and focus on my baby". Place baby in a position where you can have eye contact, talk and sing to the baby during massage. To the baby, Mummy has the most beautiful voice in the world!"
Always ask permission first – "Darling, may I massage you please?" and watch for his reaction and cues. As you massage different partS of the body, name the part that you are massaging, for instance, "Mummy is now massaging your right leg" and baby will learn which is his right leg and add "right leg" to his "little vocabulary list" and so on.
The (International Association of Infant Massage) IAIM massage techniques comprise the following:
Indian Technique – movement outwards to release tension
Swedish Technique – movement upwards for circulation towards the heart
Reflexology Technique – foot massage on the sole of the feet
Yoga Technique – relieve tummy discomfort
Lastly, before massaging your baby, parents should consult baby's doctor or pediatrician if baby has
unstable joints, brittle bones or fractures
has had a vaccination within the seven days or is still suffering from the effects
is taking any form of medication that causes drowsiness
has any skin rashes or cuts
has any contagious or infectious conditions
suffers from acute, unstable or advance conditions of the heart, kidney or liver
has an unhealed umbilicus
runs a temperature of more than 37.5°C
Hope that you find this article on How to Massage an Infant useful :)
Written by: Gloria Wong
Website: www.tenderlovingtouch.com.sg