The fascinating world of the ocean deep, of rivers, forest animals and the Kingdom of Han Yu Pin Yin – here are just some of the exciting themes that await children at Chengzhu!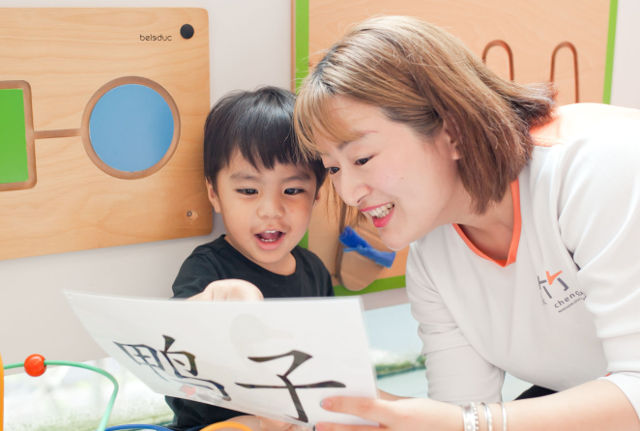 One of the best ways to build your child's excitement to communicate in Mandarin is to immerse them within a fully Chinese environment where every activity is meaningful, relevant and fun.
Whether a baby in PlayNest discovering The Mysterious Ocean for the first time, a preschooler finding their creativity with ink brush painting in Chinese Cultural Arts or a primary student exploring vocabulary and how to craft simple stories through The Age of the Dinosaurs, every developmentally appropriate interactive activity is designed to engage, stimulate and inspire.
And with the most talented, lively and warm educators on hand to facilitate learning, mastering Mandarin becomes even more fun!
Sign up today and look forward to drama, puppetry, performance, music, word games, traditional stories and poems, art and craft, Kung Fu and much more!
Suitable for children 6 months to 9 years old.
When: 27 November – 1 December 2017
Where: Chengzhu, 35 Rochester Drive, #03-01 Rochester Mall Singapore 138639
Tel: 6737 5348
For more info or to register, visit www.chengzhu.edu.sg