HOLIDAY PROGRAMMES DISCOUNT
15% Group Discount
For 4 or more children who register together
10% Discount
For DBS / POSB credit card members
For registration call 6737 5348 or email enquiries@chengzhu.edu.sg
* All prices are subject to 7% GST.
Suitable for children 6 months to 10 years old
When: 26 to 30 November 2018
Where: Chengzhu, 35 Rochester Drive, #03-01 Rochester Mall Singapore 138639
Tel: 6737 5348
For more info or to register, visit www.chengzhu.edu.sg
---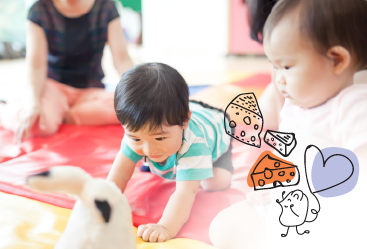 PlayNest
Adult Accompanied Programmes
6 to 18 months
Little Mouse's Birthday Party
A pair of eyes are peeking out from a hole in the wall. Who can it be?
Oh, it's Little Mouse and he seems to be looking for something. He's found some cheese, cake and other delicious things to eat. But why does one little mouse need so much food?
Join us to discover why Little Mouse is gathering food. Together, infants, parents and caregivers participate in art and craft activities, children's songs and exciting interactive stories as they enjoy learning Mandarin together.
This dynamic holiday programme also includes a field trip with lots of fun outdoor activities.
---
PlayClub
Adult Accompanied Programmes
1½ to 3 years
Summer Escapades
Little Rabbit and Little Monkey are off to spend summer at the beach! What exciting activities will they get up to?
What amazing things will they see? Are you ready to join them for a super seaside adventure?
Our lively Mandarin PlayClub holiday programme develops toddlers' listening and comprehension skills, building language through a host of enjoyable activities, that also hone gross and fine motor skills. Children absorb vocabulary naturally whilst participating in colourful art and craft activities, toe tapping songs, music and movement and drama. What a fun way to learn Mandarin!
---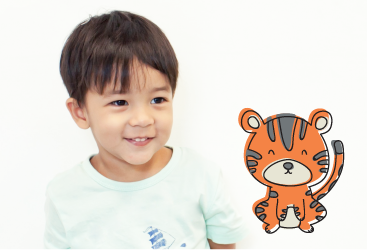 Language Learners
Nursery 1 and 2
Little Tiger's Peculiar Skill
An adorable little tiger lives in a big forest and loves to play with his friends. But Tiger has a peculiar skill that his friends find confusing. What could it possibly be? Let's discover the mystery about this extraordinary tiger cub and have lots of fun together along the way.
Your child will learn vocabulary and simple sentence structures through enjoyable word recognition activities, role play and music games. Under the nurturing guidance of their teacher, they will create their own storybook, building their Mandarin communication skills and cultivating positive reading habits in the process.
---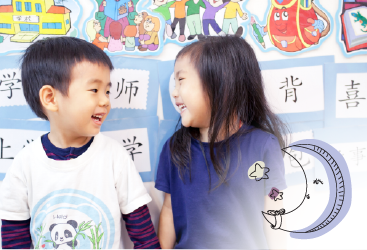 Language Learners
Kindergarten 1 and 2
Shh, the Moon Is Out!
It's night-time and there's a beautiful crescent moon. The Moon is talking to all the little animals below! But what is she saying? Let's move closer and listen in to these twilight whisperings.
Whilst discovering about the crescent moon and her animal friends, children will acquire vocabulary and sentence structures that enable them to understand and speak Mandarin confidently. Fun word games and writing practice, drama and conversation are just some of the enjoyable activities in store for curious kindergarteners! What are you waiting for? Come and join us for this holiday adventure that will inspire a love of speaking, reading and writing in Mandarin.
---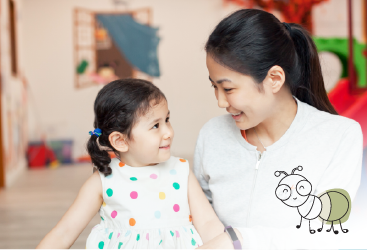 Chinese Cultural Arts
Nursery 1 and 2
Adventurous Ants
A little group of ants march out of their colony to forage for food. What delicious things will they find to taste and who will they meet along the way?
This fun-filled Chinese Cultural Arts programme will inspire early preschoolers to love learning Mandarin as they develop their abilities to communicate expressively and confidently through nursery rhymes, music and movement and traditional Chinese art activities.
Children develop their language skills in context as they also gain an understanding of Chinese culture.
---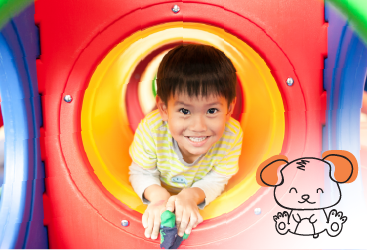 Chinese Cultural Arts
Kindergarten 1 and 2
The Origin of the Zodiac Animals
Long, long ago, the Jade Emperor planned a competition to choose the twelve zodiac animals. News spread far and wide about this exciting opportunity as all the animals in the kingdom gathered to participate. But what was the outcome? Which animals overcame the dangers and difficulties of the competition to succeed?
Participate in this exciting Chinese Cultural Arts programme and find out.
Through this classic Chinese tale, this programme nurtures children's love for Chinese culture and enthusiasm for learning. Children will develop their listening and speaking skills by being fully immersed in a variety of cultural traditions including dance, calligraphy and ink painting. By placing language in context and by physicalising vocabulary, children will improve their ability to express themselves in Mandarin with colour and confidence.
---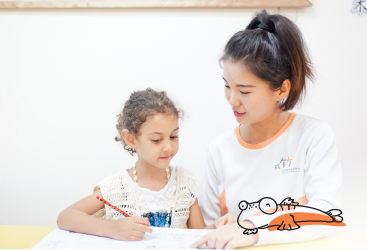 Language Skills
Primary 1 and 2
Mangrove Adventure
Get your backpacks ready and join us for an amazing adventure in one of Singapore's beautiful mangrove forests where peculiar creatures like the mudskipper and fiddler crab await!
This exciting holiday programme for early primary students focuses on stimulating their interest and enthusiasm to study Chinese. Students will enhance their creativity and imagination through drama activities and performance, interactive stories, tongue twisters and a variety of fun word games. They will also gain the confidence to express themselves in Mandarin, as they build vocabulary, learn correct pronunciation and how to use standard sentence structures effectively.
And with a day spent exploring the mysterious mangroves included in the programme, students will gain an insight into environmental conservation, recording information about the flora and fauna spotted along the way.
---
Fun Animation Studio
Language Skills
Primary 3 and 4
This unique and exciting holiday programme leads primary students through the creative process of narrating their very own animated feature. Using a well known story of a little mole as the canvas of their project, students will take part in drama and creative word games to inspire them to compose the film's dialogue, which they will then dub. As a result, students will hone their listening, speaking, reading and writing skills, developing their confidence to use Mandarin effectively, and, encouraging their ability to enjoy working collaboratively as part of a team in the process.
---
HOLIDAY PROGRAMMES DISCOUNT
15% Group Discount
For 4 or more children who register together
10% Discount
For DBS / POSB credit card members
For registration call 6737 5348 or email enquiries@chengzhu.edu.sg
* All prices are subject to 7% GST.
Suitable for children 6 months to 10 years old
When: 26 to 30 November 018
Where: Chengzhu, 35 Rochester Drive, #03-01 Rochester Mall Singapore 138639
Tel: 6737 5348
For more info or to register, visit www.chengzhu.edu.sg