Children's formative years are when they develop a strong foundation for curiosity and learning as well as hone their social, communication and problem solving skills. Research has shown that in the first few years of a child's life, more than 1 million new neural connections are formed in the brain every second. This validates the emphasis placed on early childhood education being a critical period in a child's life. After all, parents often want the best for their children!
Image credit: Chiltern House Preschool
Chiltern House Preschool, has its roots in Julia Gabriel Centre, beginning in 1994 when there was a demand from parents for a preschool with the same pedagogy and values. Chiltern House Preschool believes in engaging children holistically – nurturing their social, emotional, intellectual and physical development. Their EduDrama® methodology combines drama, extension of play and the supportive components of positive early childhood education, bringing children into the magnificent worlds of literature, mathematics, science and arts. They encourage each child to explore and participate in their own way and to express themselves confidently.
Emphasis on Mandarin
With Singapore being a multilingual and multicultural society, a key factor in choosing a quality preschool is if it is able to nurture children to form a strong foundation in languages.
Image credit: Chiltern House Preschool
Chiltern House Preschool has an established and quality Mandarin curriculum that encourages children to develop a love for the language and acquire a high standard of spoken and written Mandarin. As a preschool that offers bilingual programmes for Pre-Nursery, Nursery and Kindergarten students, Mandarin plays an important role at every level. The curriculum is also well-curated and age appropriate.
For Nursery children, there is an emphasis on oral language, developing ear training and an awareness of sounds. Children get to expand their vocabulary through engaging songs, language games, activities and stories.
Kindergarten students will start written work at this level as they build their Mandarin vocabulary and as they progress to Kindergarten 2, they will be tasked to do story writing. Weekly Speech & Drama sessions conducted in Mandarin also help the children build their confidence when using the language and culminates in Kindergarten 2 where they participate in an assessment moderated by an external professor.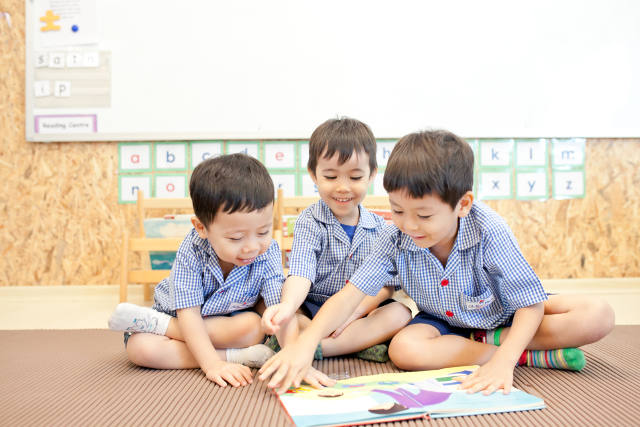 Image credit: Chiltern House Preschool
Throughout their time at Chiltern House Preschool, children will develop effective bilingual communication skills and the confidence to use the language in both its spoken and written form, building a good Mandarin foundation before Primary school.
In a class of its own
Going beyond a well-developed bilingual curriculum, Chiltern House Preschool also demonstrates several factors that give it an edge above many other preschools.
To create a conducive environment for learning, classrooms, equipment and resources are always up-to-date. Staff change the physical displays in class and learning material regularly so that children always feel excited by their evolving, dynamic surroundings. The small teacher-to-student ratio and small class sizes ensure that each child has sufficient attention to help them realise their best possible learning potential.
Image credit: Chiltern House Preschool
Chiltern House Preschool also engages qualified educators in the field – experts in curriculum development, experienced teachers, specialist educators – to develop and run curated activities etc. Their educators are trained on how to incorporate the elements of speech, communication and drama in classes and are clear and articulate models for students' speech.
Being able to provide a holistic educational experience is important for Chiltern House Preschool and it has a comprehensive curriculum that incorporates 8 key subject areas – physical education, music, mindfulness, Mandarin, research, cookery, Speech & Drama, and gardening. Field trips are also an important part of the school experience, providing opportunities for learning beyond the classroom and allowing for parent involvement.
Want to get your child started on the Chiltern House Preschool experience? Schedule a personal tour of one of the centres HERE. You can also enjoy savings of up to $1,000 and receive a free starter kit!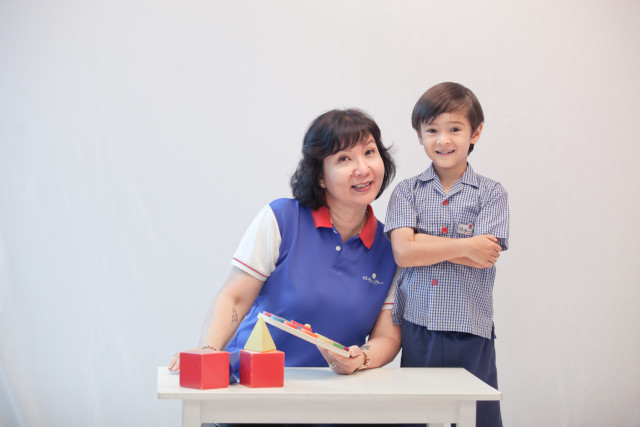 Image credit: Chiltern House Preschool
Chiltern House Preschool locations:
Chiltern House East Coast
231 Mountbatten Road, Block C #02-01, Singapore 397999
Tel: (+65) 6345 9912
Chiltern House Mountbatten
231 Mountbatten Road, Block A, #01-00, Singapore 397999
Tel: (+65) 6242 8368
Chiltern House Thomson
510 Thomson Road, #04-01A SLF Building, Singapore 298135
Tel: (+65) 6299 5161
Chiltern House Turf Club Road
232 Turf Club Road Singapore 287982
Tel: (+65) 6468 8566
This post is brought to you by Chiltern House Preschool.
By Jasmine Chua.
---

* * * * *
Like what you see here? Get parenting tips and stories straight to your inbox! Join our mailing list here.
Running a service or business targeted for parents? Reach out to a wider audience in our Best Preschools compilation. Leave your contact details here and we will get in touch with you.