From a musical world for little ones to older students discovering the fascinating evolution of Chinese characters, Chengzhu Mandarin Centre will make Mandarin magic this June school holidays.
A Wonderful Concert | 美妙的音乐会
6 – 18 months | PlayNest
Oh the magic of the forest! It's so interesting. Chirping birds and buzzing insects. Let's experience this concert of nature together with exciting stories, games and art and craft.
What a great start to any Mandarin journey!
Fun At The Botanic Gardens | 快乐植物园
1½ – 3 Years | PlayClub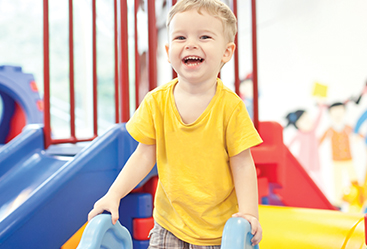 Get ready for an exciting nature trail through the Botanic Gardens. What can you see? What's that you hear? What does tree bark feel like? We'll discover so much during a truly experiential trip to Singapore's first UNESCO World Heritage site.
And we'll enjoy stories, art and craft, Chinese songs and drama too!
A Jumping Rope Adventure | 大家来跳绳
Nursery 1 and 2 | Language Learners
Elephant jumped over the rope! How is that possible? Isn't she too big? Join Cat and a host of other animals as they help their giant friend learn to use a skipping rope.
Fun word-recognition activities, role-play, songs and language games help young ones learn new Mandarin words and phrases. They'll even create their very own storybooks!
Let's Go Travelling | 走,我们去旅行
Kindergarten 1 and 2 | Language Learners
Travel and transport. What a great combination for an adventure to learn about different animals and cultures in the world!
And during our travels, we'll learn new vocabulary and phrases that help us to speak and read Mandarin as we enjoy games, drama, music and movement and stories.
Movement In The Forest | 动起来的森林
Nursery 1 and 2 | Chinese Cultural Arts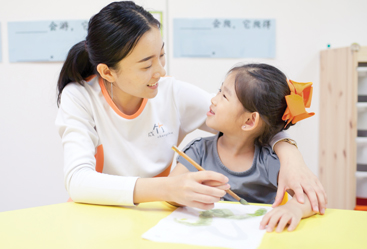 Who doesn't love adorable panda bears? Especially when they join in with all the fun activities in this exciting holiday programme that encourages young preschoolers to express themselves through songs, nursery rhymes and movement.
What a great way to build confidence to use Mandarin!
Brave Warriors | 勇敢的小武士
Kindergarten 1 and 2 | Chinese Cultural Arts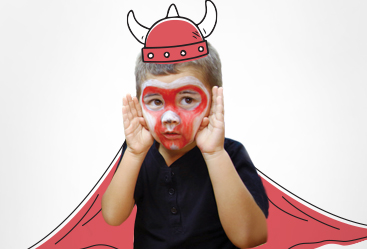 Captivating children's imagination with a 'monstrous' folk tale, this exciting cultural arts programme introduces kindergarteners to Tang Poems, basic Kung Fu and traditional Chinese dance.
With music and drama included too, expressing yourself in Mandarin becomes easy and fun!
The Hunter's Adventure | 猎人历险记
Primary 1 and 2 | Language Skills
Who thought learning Chinese script could be such fun! Find out how in this exciting holiday pro-gramme that takes us on a magical journey into the world of pictograms.
Drama, storytelling, speech exercises and prop-making are just some of the fun activities in store in this adventure that inspires the imagination, hones creativity and builds confidence in both oral and written Chinese.
The Evolution Of Chinese Characters | 汉字变变变
Primary 3 and 4 | Language Skills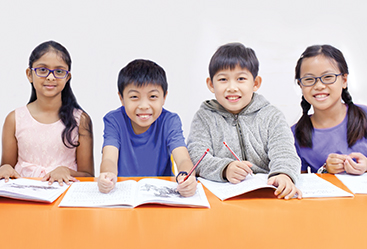 Delve into the fascinating world of Chinese characters and discover how they evolved from simple pictures to what they are today!
Try your hand at ancient typography as you improve your reading comprehension and creative writing skills.
How far back in history can your imagination go?
Sign up today!
Tel: 6737 5348
Email: enquiries@chengzhu.edu.sg
Website: www.chengzhu.edu.sg