Eating healthy food is important especially for kids at school. Many studies have found links between breakfast consumption and cognitive function and performance in school-going children. In one study (Cooper, 2011), breakfast consumption produced higher self-report energy and fullness, lower self-report of tiredness and hunger and higher blood glucose concentrations.
Here are some healthier meal choices you can encourage your child to eat at school recess time.
INSTEAD OF THIS
CHOOSE THIS
Nasi lemak
Rice with meat and vegetables
 Nasi lemak contains coconut milk, which is high in saturated fats. It is usually accompanied by fried items like fried ikan bilis, peanuts and fried chicken. Excessive intake of fried foods is not encouraged in your child's diet. Furthermore, nasi lemak does not contain a lot of fibre as it has very little or no vegetables.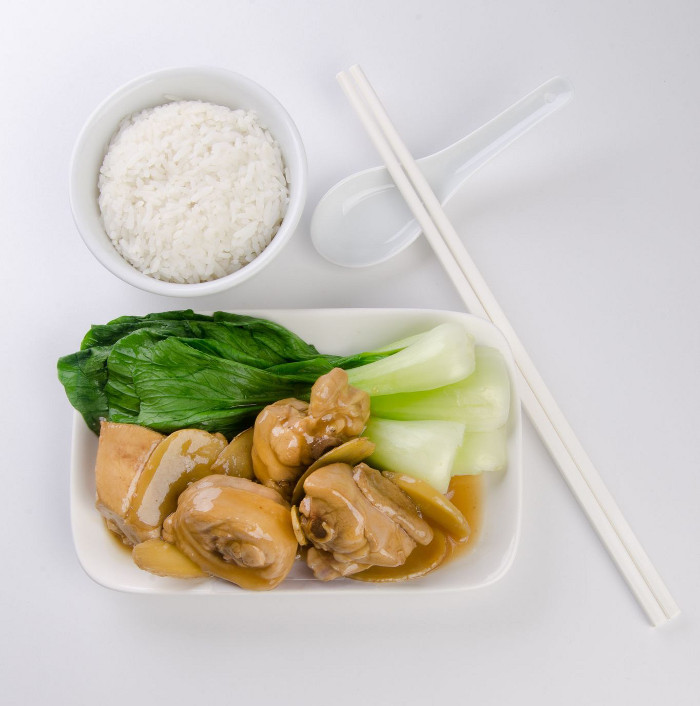 INSTEAD OF THIS
CHOOSE THIS
Fries and chicken cutlet
Spaghetti with minced chicken
Fries and chicken cutlet or fish and chips contains a lot of fat, with no fibre at all. It is healthier to opt for spaghetti with minced meat as there is some vegetable items in spaghetti e.g. tomato and mixed vegetables. Take note that air-fried fries or chicken still contain fat and sodium as frozen items are placed in the air-fryer to make them crisp.
INSTEAD OF THIS
CHOOSE THIS
Chrysanthemum tea drink
Milk (plain) / reduced sugar soy bean drink
 Sweetened packet drinks have a high content of sugar. For chrysanthemum tea, it may contain about 4 teaspoons of sugar and no protein. A better option is milk, as it contains protein and is a good source of calcium. Choose unflavoured milk/plain milk instead of chocolate/ strawberry milk. Reduced sugar soybean drink is also an option If your child cannot tolerate dairy food.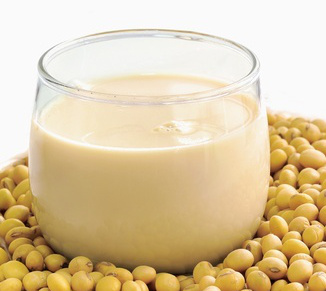 INSTEAD OF THIS
CHOOSE THIS
Fried noodles
Fishball soup noodles
 Instead of vegetarian fried noodles with fried items on the side (549 kcal), choose fishball soup noodles (320 kcal/serve) / or minced meat noodle soup. If yong tau foo soup is available at the canteen, you can also suggest for your child to choose that occasionally.
INSTEAD OF THIS
CHOOSE THIS
Chicken rice
Plain rice with chicken (without skin)
Chicken rice (607 kcal/ serving) is high in saturated fat and does not contain vegetables as a matter of course. Choose plain rice or brown rice (if available) and side dishes like vegetables and chicken, tofu, meat or egg.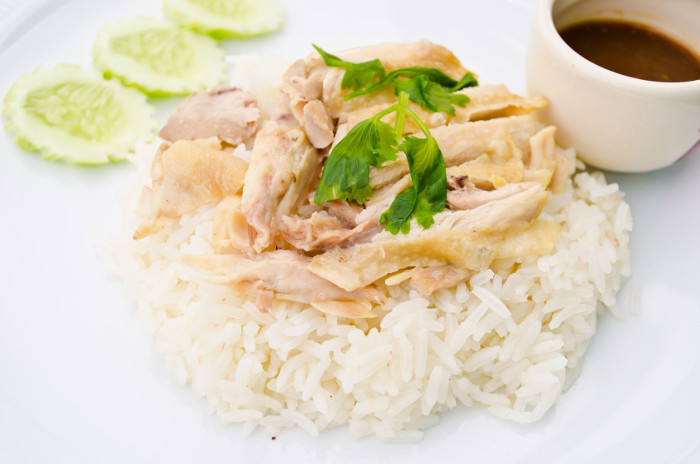 INSTEAD OF THIS
CHOOSE THIS
Burger
Wholemeal bread sandwich
Processed meats used in burgers contain nitrates as a preservative and is high in sodium and fat. Similarly hotdogs are not encouraged too. Instead, choose a wholemeal tuna or wholemeal chicken or egg sandwich.
INSTEAD OF THIS
CHOOSE THIS
Mee siam
Meehoon soto
Mee siam contains 24g fat per serving and has 9g of saturated fat per serving. Even taking into account the smaller portions served at school canteen, it is better to choose meehoon soto instead, which contains 462 kcal and 13 g of fat. Macaroni soup is even lower in fat, with 1 g fat only and 483 kcal.
INSTEAD OF THIS
CHOOSE THIS
Chicken pie
Chicken/ vegetable pow (steamed)
It is healthier to choose a steamed food item compared to a baked or fried item as the fat content is usually lower for steamed items. If wholemeal pow is available at school, this is even better as it will contain some fibre. A chicken pie contains about 362 kcal, and 24g fat vs a chicken pow (215 kcal, 10g fat).
Reference:
Cooper SB1, Bandelow S, Nevill ME., Breakfast consumption and cognitive function in adolescent schoolchildren. Physiol Behav. 2011 Jul 6;103(5):431-9. doi: 10.1016/j.physbeh.2011.03.018. Epub 2011 Mar 23.
By Suzanne Khor, Senior Dietician
Suzanne Khor has been practicing as a clinical dietician for the past 15 years. She obtained her postgraduate degree (Masters of Health Science Education) from University of Sydney Australia. Her special interests are nutrition in feeding difficulties, diet therapy for neurological disorders, eating disorders and weight management
Practice Address
Thomson Paediatric Centre (The Child Development Centre)
10 Sinaran Drive
#09-04 Novena Medical Centre
Singapore 307506
Tel: 6397 6627 / 6397 6966 (hotline)
This was first published in Parenting with Love: Preparing your child for Primary School
If you find this article useful, do click Like and Share at the bottom of the post, thank you.
Like what you see here? Get parenting tips and stories straight to your inbox! Join our mailing list here.