Julia Gabriel Centre June Holiday Programmes 4th – 8th June 2018.
BOOGIE BABIES!
PLAYNEST | 6 – 18 Months | Adult Accompanied Programme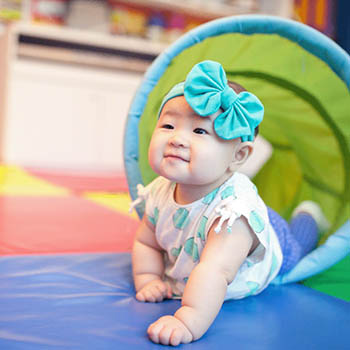 Let's boogie on down for a super singalong to everyone's favourite nursery rhymes. Imagine a week filled with toe-tapping numbers as well as sensorial play, art and craft, colourful stories and a spectacular surprise performance on the last day!
There's plenty of happy learning ahead during this fun music-based week!
MINI MUSIC MAGIC!
PLAYCLUB | 1½ – 3 Years | Adult Accompanied Programme
We're gearing up for a magical music adventure and we'd love you to come along too! Pack your imaginations and get ready to unleash your creativity and curiosity through songs, drama, puppets, stories, and art and craft.
Watch out for some classic favourites like London Bridge and Old McDonald.
COOKALICIOUS FOOD FESTIVAL
Speech & Drama and Readers & Writers Camp | Nursery 1 & 2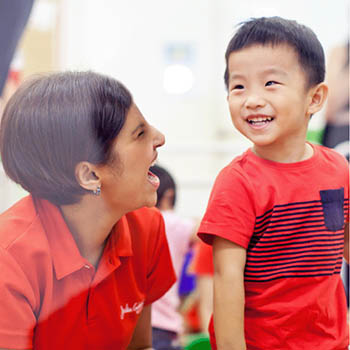 Little chefs embark on an incredible culinary adventure alongside the celebrated Chef Wasabi Wok, as together they prepare for the Cookalicious Food Festival. What delectable recipes can you cook up, inspired by poems, nursery rhymes, songs and colourful stories?
Book your spot in our creative kitchen today!
TIME KEEPERS
Speech & Drama and Readers & Writers Camp | Kindergarten 1 & 2
Set your watches to travel to the past and future and help Professor Time restore peace to the Universe!
Get ready for an exhilarating five-day mission filled with exciting poems, stories, language games and speech exercises that will become the basis of original dramas. Along the way, hone your literacy skills by compiling your very own Timekeeper's Notebook. A great memento of your week's adventure!
LEGENDARY!
Speech & Drama and Readers & Writers Camp | Primary 1 & 2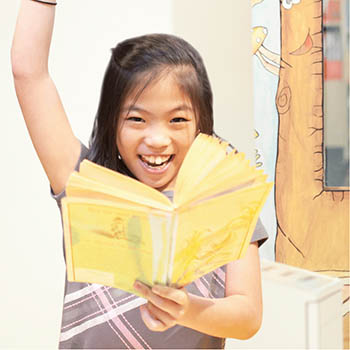 Discover the reality behind our island's legends during a week of action-packed adventure. Become a roving reporter and delve into a world of heroes and heroines, recording your findings along the way.
There's bound to be drama as well as plenty of opportunities to hone your creative writing skills.
Sign up now for a legendary experience!
SNAPSHOTS FROM THE PAST
Speech & Drama and Readers & Writers Camp | Primary 3 – 5
Notebook at the ready, and armed with an investigator's curiosity and a keen eye for detail, join forces with Alexandra, a girl who's eager to learn about her ancestral roots in Singapore.
Discussion, drama and documentation will culminate in a presentation of findings on the final day of this exciting week-long journey through a visual history.
LIGHTS! CAMERA! ACTION!
Stage Lights | Primary 1 – 5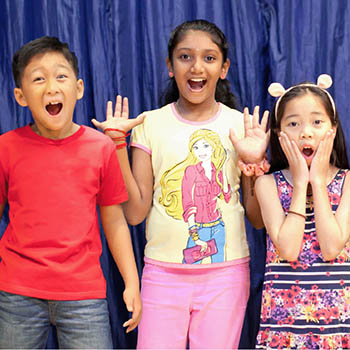 Acting, voice, plot creation, characterisation and choreography – just some of the disciplines we'll experience as we prepare to stage an original production at the end of our unique five-day performing arts programme, Lights! Camera! Action!
Don't hesitate to sign up now! The stage beckons!
Forum +65 6733 4322 | Tampines Mall +65 6444 6735
Website: www.juliagabriel.com