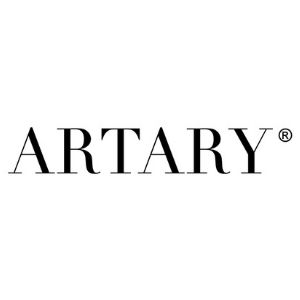 Country:

Zip Code:

Listed:

June 12, 2021 2:43 pm

Expires:

This ad has expired
ARTARY
Award-Winning. The Best in Class
ARTARY's art experience is uniquely Singaporean, second to none. From admissions to graduation, for both students and parents, experience is at the heart of everything we do. Countless hours have been put into studying, creating, commissioning and refining the many different components that make up the best experience for the thousands of students who have come through our doors.
Global Learning Experience
ARTARY's Fine Art curriculum is broad-based and progressive, specially designed to allow students to acquire, master and build a strong foundation with the required art skill sets and techniques. Artworks in the curriculum have been carefully curated for students' essential exploration of not only art, but through global themes, of the world around.
Structured Creative Training for Children
Creativity does not happen by chance, and training is structured and disciplined. Through controlled exposures to artworks, exercises, videos, songs and games, with unusual approaches to colours, compositions, perspectives and materials choices, the curriculum encourages conventional and unorthodox attitudes towards art, achieving the right balance between essential training and individual expression.
Excellence In Schools, and Beyond
Our Fine Art curriculum is specially designed to help students achieve Expert Achievement Levels set out in MOE schools. Art beautifies, captures memories, communicates ideas, imparts values and evokes emotions. Students will learn essential life skills through reflecting and expressing their uniqueness by communicating thoughts and emotions through art in schools, and beyond.
Qualified & Effective Guidance
ARTARY's teachers are academically trained in the arts and specially selected not only for their talent but their warm, caring personalities. Teachers undergo regimented modular trainings and accredited WSQ courses to remain top in their class proficiencies. Teachers abide by our class safety policies and enforce non-intrusive disciplinary measures to ensure a safe and effective learning environment.
Quality Lesson Delivery Experience
We are ceaselessly devoted to the development of every ARTARY lesson, and even more invested in quality delivery to bring the lesson to its full effectiveness. Our technology-enhanced deliveries ensure timely execution of artwork processes, step after step. All lesson deliveries are independently checked thrice to ensure full compliance and standards to learning objectives.
Great Experience for Parents Too
ARTARY's industry-leading proprietary online e-Services is designed to work with the schedule of busy Singaporean students and modern parents in mind. Make payments, reschedule classes, and stay updated with your Education Plan with full accountability and transparency of the curriculum. No enrolment deposits. Generous 30 days Rescheduling Window. No Questions Asked.
Trusted & Reputable Brand
All of ARTARY's 8 campuses islandwide are wholly owned and operated by management focused on providing the best art experience. ARTARY's curriculum and processes have been put through the rigours of scale, discipline, transparency and accountability, to be the brand name that Singaporean children and parents can trust.
Website: artary.sg/fineart
Locations:
1. HarbourFront Junior Campus
Address: HarbourFront Centre, 1 Maritime Square, #02-66, Singapore 099253
Tel: 62505120
Link: artary.sg/locations/harbourfront
2. Novena Junior Campus
Address: 1 Goldhill Plaza (Podium Block) #03-45, Singapore 308899
Tel: 62616233
Link: artary.sg/locations/novena
3. Jurong Junior Campus
Address: Westgate, 3 Gateway Drive, #02-47/48, Singapore 608532
Tel: 62616112
Link: artary.sg/locations/jurong
4. Bukit Panjang Junior Campus
Address: Hillion Mall, 17 Petir Road, #02-06, Singapore 678278
Tel: 62616236
Link: artary.sg/locations/bukit-panjang
5. Punggol Junior Campus
Address: SAFRA Punggol, 9 Sentul Crescent, #04-03, Singapore 828654
Tel: 62438316
Link: artary.sg/locations/punggol
6. Kovan Junior Campus
Address: 208 Hougang St 21, #04-215, Singapore 530208
Tel: 62438302
Link: artary.sg/locations/kovan
7. Tampines Mall
Address: 4 Tampines Central 5, #05-05, Singapore 529510
Tel: 62231368
Link: artary.sg/locations/tampines-mall
Leave a Comment: