Being a mother 24/7 can be hard, back-breaking work, especially when your children are young. While it's important to spend quantity and quality time with your family, it is also good to regularly have time off on your own to unwind, rest and catch up with friends. Without the tug of little hands on your skirt, dirty diapers to change, or a cacophony of screams and whines to attend to.
You deserve a break, mummy, and we couldn't think of anything better than chilling out in a comfortable café for a couple of hours with your girlfriends, savouring the aroma of some excellent coffee, lingering over decadent morsels of tart and cake, and enjoying some proper "adult" conversation.
Here are 6 picture-perfect establishments to choose from, and you'll be pleased to know these cosy nooks are scattered around our tiny island (and more keep sprouting up every month!).
1. Selfish Gene Cafe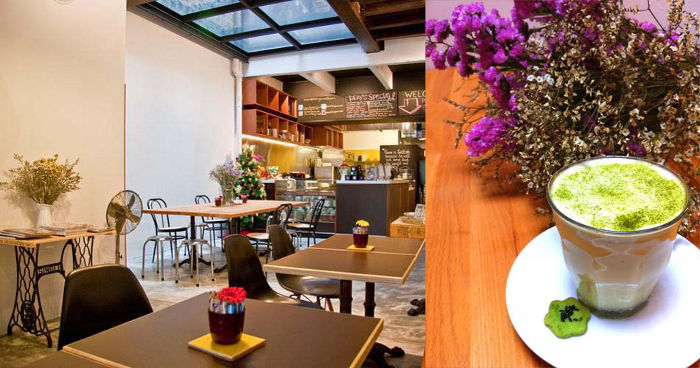 This cafe serves up a variety of delicious sandwiches, refreshing salads, espresso- & tea-based beverages, homemade baked goods and more. The menu draws personal influences from Gene's (the owner) family, travels and training. The cuisine can be described as borderless using French techniques to create simple and unpretentious food. Most of what is served at the cafe are done from scratch; from the roasted meats, dressings, cakes to desserts. Do note they have different menus on weekend and weekdays.
New additions to the Weekday Breakfast Menu (10am-3pm) include Homemade Yoghurt ($6) with summer berry compote and granola; and Mushroom Tartine ($14), featuring thyme-scented sautéed mushrooms with homemade ricotta on multigrain bread. On weekends, waffle fans must try Chef Gene's Waffle Brekkie ($16) which is made with homemade yoghurt, giving it a 'drool-worthy' crispy-on-the-outside and fluffy-on-the-inside texture. Served with scrambled eggs and pork sausage, this breakfast is a sure-fire way to kick off the day. For those who prefer their waffles sweet, there is also Waffle Banana ($14) with caramel-glazed banana and vanilla ice-cream.
Photo: Selfish Gene Cafe
Address: 40 Craig Road Singapore 089678
Tel:  6423 1324
Opening hours:
Monday to Friday 10 am to 5. 30 pm
last order: 5 pm
Saturday & Sunday 9 am to 5 pm.
last order: 4.30pm
Website: : selfishgenecafe.com
2. Carpenter and Cook
Oozing vintage charm and renowned for their tangy lemon tarts and salted caramel cookies, C&C serves up a winning combination of tantalizing treats on pretty plates, while you sit on some very fine furniture. Experience the magic for yourself!
Address: 19 Lorong Kilat, #01-06, Singapore 598120
Tel: 64633648
Opening hours:
Tuesdays – Saturdays: 10am – 10pm
Sundays: 10am – 7pm
Closed on Mondays
Website: carpenterandcook.com
Photo: Carpenter and Cook
3. Antoinette
Taking her cue from no less than Marie-Antoinette, the last Queen of France, this chic restaurant-cafe presents a gorgeous array of cakes and pastries, all perfectly crafted to the finest detail. Be enthralled by the luxe furnishing and artful drapes at the Mandarin Gallery branch, enjoy the beautiful flowers and delicate serveware. It's the perfect excuse for you to put your new ASOS dress to good use. ;)
Address: 333A Orchard Road, Mandarin Gallery, #02-33/34, Singapore 238897
Tel: 68369527
*Reservations are highly recommended, one week in advance
Opening hours:
11am to 10pm daily
(Last order – 9.30pm)
Website: antoinette.com.sg
Photo: Antoinette
4. Windowsill in the Woods
Photo: Windowsill Pies
With pie names like Grasshopper (mint chocolate) and Coconut Lime Vodka, you can imagine how Windowsill pies are a pie-lovers heaven on earth! Windowsill in the Woods completes its menu by offering other attractions like tasty savouries, exclusive Gryphon tea blends and your coffee fix met with Liberty coffee beans! Comfy-cosy in a little corner of Jalan Besar, you won't regret making the trip down to this lovely space!
Address: ‪78 Horne Rd‬‬, Singapore 209078‬‬‬
Tel: 9004 7827
Opening hours:
Tue-Thur: 11am – 9.30pm
Friday: 11am – 10.30pm
Saturday: 10am – 10.30pm
Sunday: 10am – 9.30pm
Closed on Mondays
Website: windowsillpies.sg
5. Loysel's Toy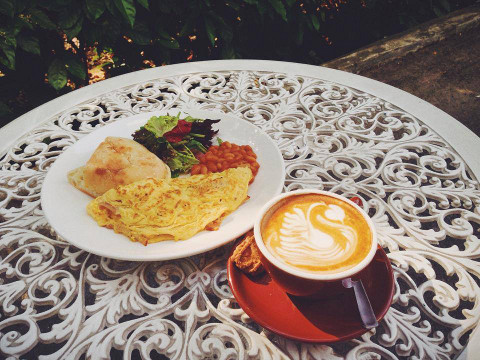 Here at Loysel's Toy, the focus is on bringing you a great cup of coffee. From using freshly roasted beans to engaging skilled baristas to carefully brew each cuppa, you can be sure their coffee is one of the best to be found! Besides good coffee, the café also serves up a range of seasonal dishes and pastries. Their lemon tart and almond croissants are both must-tries!
Address: 66 Kampong Bugis, Ture, #01-02, Singapore 338987
Tel: 62922306
Opening hours:
Tues – Fri 9am-6pm
Sat & Sun 9am-7:30pm
Website: www.loyselstoy.com

Photo: Loysel's Toy
6. La Ristrettos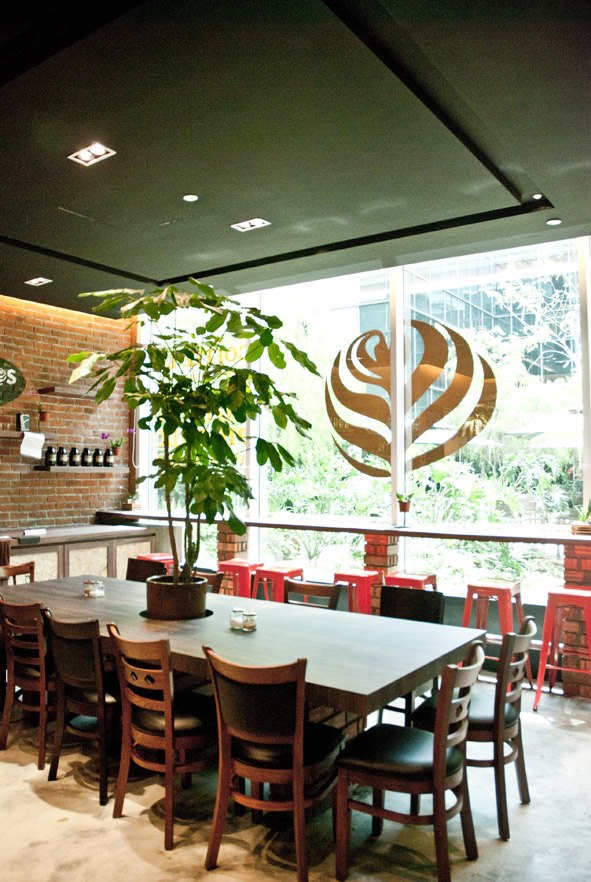 Photo: TY Photography
Its rustic charm and generous display of greenery make this café a beautiful peaceful haven, hidden away in the midst of the many offices and shops in the Novena Medical Centre where it is housed. The coffee and food served are great, and both indoor and outdoor seating is available. The place is rather small, however, it is rarely overcrowded on a weekday, so you can have your catch-up time in peace.
Website: Address: 10 Sinaran Drive, #08-37, Novena Medical Centre, Singapore 307506
Tel: 63977165
Opening hours:
Weekdays 8am – 6pm
Saturdays 8am – 1pm
Sundays closed
Photo: La Ristrettos Cafe
Find them on Facebook: https://www.facebook.com/LaRistrettos
By Dorothea Chow.
Like what you see here? Get parenting tips and stories straight to your inbox! Join our mailing list here.
Want to be heard and seen by over 100,000 parents in Singapore? We can help! Leave your contact here and we'll be in touch.