Just like a good baker can turn out great pastries with the right ingredients, the right book will give your child a good start and sustain the interest to read.
When to read what?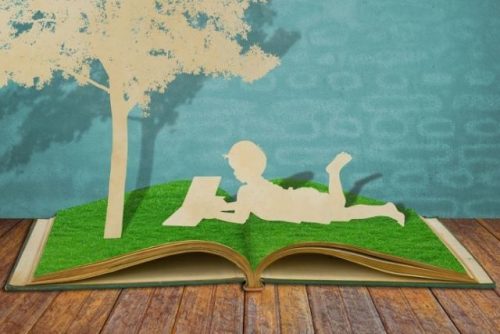 Look for books that you and your child would like to be surrounded with. If you and your child like it, then you can read it over and over again. Start with narratives. Simple storylines are ideal. You may also consider books that contain values and ideas you want to be able to share with the child. Young children's books should help to consolidate and reiterate concepts, words and ideas you are keen to try with your child so do go for content that is repetitive in concept. It might be boring as a read for adults but kids love the familiarity!
➡️ Related Read: Top 10 Children Classic Books
Drawings, pictures and illustrations
Look at the pictures drawn. The illustrations should relate as much as possible to the text on the same page. This promotes reading for meaning as well as encourages interaction with the book. Good pictures used or illustrations also give space and opportunities for the little ones to seek explanation and ask questions. All these points to early exposure to good comprehension and reasoning skills.
How much is too much?
Word count is an important pointer to remember and the number of word exposure is dependent on the attention span and interest of the child. The general rule of thumb is to gradually increase the number of word count you would like to read to a child as they grow older. Picture and board books are great as a start and do go for vibrancy and sturdy books that can take the tugs and pulls by the little tykes.
Beyond just the once upon a time…
As the little ones grow along with their sense of curiosity, consider exposing them to non-fiction. Good reading practices should encompass different text forms. Consider graduating from nursery rhymes to poems and stories to newspaper articles. They help to introduce and build new ideas to a child.
Language
Language exists for communicative purposes and books are there for us to enjoy that process of the 'author talking to us'. The best way to hook a child to a good read is when the language used in the books is age-appropriate and at the appropriate level of the child. The best way to 'test' that would be to see if the child is keen to listen to you read the first 5-10 lines. If they say fixated, chances are the pitch is about right.
Finally…
Above all, a good children's book could simply be a book that your child likes. The process of reading is as important (if not more) to content especially if reading is to be picked up as a good lifelong habit. Enjoy the next reading time with your child, cuddled up next to you and finding out what's happening on the next page.
By Esther Lim, CEO and Founder of LEAP SchoolHouse.
* * * * *
Like what you see here? Get parenting tips and stories straight to your inbox! Join our mailing list here.
Want to be heard 👂 and seen 👀 by over 100,000 parents in Singapore? We can help! Leave your contact here and we'll be in touch.