Meningitis affects as many as 1.7 million people each year globally. In high-income countries, bacterial meningitis is one of the top ten causes of death in children younger than 14 years. Overall, about 50% of bacterial meningitis cases occur in children under 5 years old, with a second disease peak in adolescents and young adults between 15-24 years of age. Even with prompt diagnosis and treatment, up to 20% or more sustain permanent damage and disability.
In Part 1 of our article Can Babies Get Meningitis, we asked renowned infectious disease expert Dr. Lulu Bravo on the symptoms and burden of meningitis especially amongst children. In Part 2, Dr. Bravo talks about on the effective interventions for meningitis, such as vaccination.
When should someone suspected to have meningitis seek proper medical care?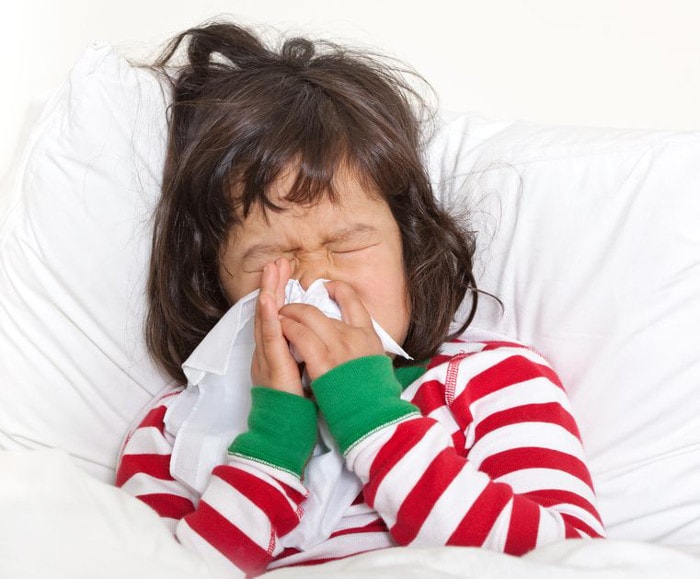 Early meningitis symptoms may mimic the flu (influenza). The symptoms of meningitis can appear quickly or over several days. In newborns and babies, the classic meningitis symptoms of fever, headache, and neck stiffness may be absent or difficult to notice. The baby may appear to be slow or inactive, irritable, vomiting or feeding poorly.
Parents should be on the look-out for common symptoms of meningitis and look for behaviour that is different. For instance, if the child is fussier than usual, inconsolable, less playful or interactive and if parents suspect any signs of meningitis, they should consult a paediatrician or GP immediately.
The classic rash associated with meningitis usually looks like small, red pinpricks. It often spreads over the body quickly, turning into red or purple blotches. An easy way to test it is by pressing the side of a clear glass firmly against the skin and if the rash doesn't fade, it's a sign of meningitis and the child or adult will need immediate medical attention.
Other symptoms include general tiredness, recurring headaches, short term memory loss, clumsiness, giddiness or balance problems, depression, violent temper tantrums, spurts of aggression, learning difficulties, and short-term deafness. Many cases of meningitis start with fever or flu-like symptoms.
Therefore, moderate to high grade fever with irritability, persistent vomiting or inability to feed among young infants and severe headache in older age groups should be regarded as dangerous signs. The individuals should seek medical attention immediately and undergo further examination to avoid a missed diagnosis and delayed treatment.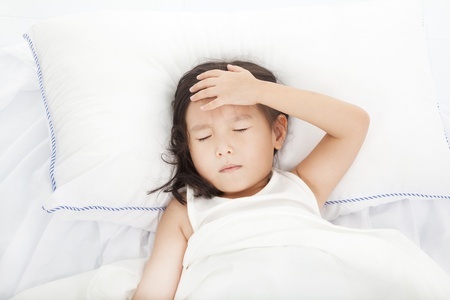 What are the current treatments and vaccinations available?
Antibiotics are the most common and effective treatment for bacterial meningitis, and it is important that those affected are treated immediately. Administering proper antibiotic treatment can reduce the patient's risk of dying to below 15%. However, the risk is still higher among infants and the elderly.7
Immunization saves millions of lives and is widely recognized as the world's most successful and cost-effective health interventions for vaccine preventable diseases. There are two types of vaccines available for meningococcal meningitis – the existing polysaccharide vaccine, and the new conjugate vaccine.
Compared to existing polysaccharide vaccines, the new meningococcal conjugate vaccine introduced locally since 2010 has several advantages:
Induces a higher and more sustainable immune response
Reduces the carriage of the bacteria in the throat and thus its transmission, hence benefits family members and others who otherwise could have been exposed to meningococcal infection (10% to 20% of the population is believed to carry the bacteria in their throat at any given time. During dense gatherings such as the Hajj pilgrimage, carriage rate can rise to as high as 80%8)
Can you get meningitis more than once?
Yes, someone may get meningitis more than once. Meningitis can be caused by different subtypes of the meningococcal bacterium, by other bacteria such as Meningococcus, Streptococcus and Haemophilus, as well as by viruses and fungi. Being vaccinated against one bacteria or having had the disease before will not protect you against other sources of infection.
➡️ Related Read: Childhood Vaccinations For Safety, and Peace of Mind
How is it spread?
The disease is spread via direct transmission, such as respiratory droplets from an infected person. Transmission rate is increased in an overcrowded environment.
For example, the bacteria that causes meningitis, Neisseria meningitides, can spread from person to person through:
Coughing and sneezing9
Close and intimate contact such as kissing via throat secretions (saliva or spit)2
It can also spread through the sharing of food or drink or living in close quarters. Immediate family members and other persons sharing a household are considered at risk.10
Are there any after-effects? If so, what are they?
Early and adequate treatment is the best option for avoiding disease complications. In the absence of sufficient treatment, meningitis complications can lead to permanent brain damage. This means that a patient who survives the disease can still experience both physical and mental disabilities of varying severity.
There are many survivors of the disease who had their legs, hands or all of their limbs amputated due to meningococcal septicaemia. Some of these survivors have learned to live with their condition with surprising strength and perseverance. They have served to inspire and educate others through their experience.
What should parents do when their child is infected?
When a baby or young child is infected, or suspected of infection, parents should consult their paediatrician or GP immediately.
Parents should be on the look-out for common symptoms of meningitis and consult a paediatrician if they do occur. These symptoms include fever, general tiredness, recurring headaches with nausea or vomiting, violent temper tantrums, spurts of aggression, sensitivity to light, loss of appetite and skin rash.
Newborns and infants may show signs such as high fever, constant crying, excessive sleepiness or irritability, inactivity or sluggishness, poor feeding, a bulge in the soft spot on top of a baby's head and stiffness in a baby's body and neck with jerky movement. Symptoms can appear in any order and babies can get ill very quickly, so it is important to check often and consult a doctor and get medical help immediately.
Common misconceptions of Meningitis
Misconception
Fact
There is only one type of meningitis

Meningitis can be caused by different subtypes of the meningococcal bacterium, by other bacteria such as Meningococcus, Streptococcus and Haemophilus, as well as by viruses and fungi.

There's another type of meningitis called non-infectious meningitis which can be caused by cancers, certain drugs, head injuries and brain surgery.

Only teenagers and college students are at risk of infection
Generally, meningitis can affect anyone at any age, with infants, children, adolescents and young adults typically at an increased risk of infection.
Meningitis cannot be treated

The current antibiotic treatment is extremely effective. However, as the disease can progress quite quickly, it is important that those affected are given treatment immediately.

One effective way to protect individuals against bacterial meningitis is to complete the recommended vaccine schedule.

The vaccine can cause disease
No, the vaccine is inactivated or killed, and so it cannot cause disease.
This article is contributed by Professor Lulu C. Bravo, Pediatric Infectious and Tropical Diseases, University of the Philippines Manila, Philippines. She is an ex- member of the WHO Technical Steering Committee of the Child and Adolescent Health Department.
Footnotes:
7 Centers for Disease Control and Prevention, www.cdc.gov/meningitis/bacterial.html
8 Memish ZA. The Hajj: communicable and non-communicable health hazards and current guidance for pilgrims. Euro Surveill 2010:pii=19671. Available online: www.eurosurveillance.org/ViewArticle.aspx?ArticleId=19671 (last accessed 13 Mar 2013)
9 Thompson MJ, et al. Clinical recognition of meningococcal disease in children and adolescents. Lancet 2006;367:397-403.
10 Centres for Disease Control and Prevention, USA. Meningococcal Disease. Available at www.cdc.gov/meningococcal/about (Last accessed Feb 2016)
* * * * *
Like what you see here? Get parenting tips and stories straight to your inbox! Join our mailing list here.
Want to be heard 👂 and seen 👀 by over 100,000 parents in Singapore? We can help! Leave your contact here and we'll be in touch.