If your child wants a quick getaway from the sweltering and hot weather in Singapore, there's only one place to go – Snow City! A snow chamber that offers all year round snow experience in sub-zero environment, Snow City is also Singapore's first permanent indoor snow centre. The New Age Parents were invited to Snow City to check out their latest exhibits and programs.

Icy Dinosaurs: Take Photos With Your Ice Age Friends
Come face to face with the Mammoth, Velociraptor, Styracosaurus, Criorhynchus, Oterodaustro, Dimorphodon, Troodon, T-Rex, and other dinosaurs. These prehistoric creatures were all brought back to life by skilled ice sculptors.
Housed in the new Ice Gallery, visitors can swing by to see the exhibits before or after their snow play. The ice exhibition makes a neat educational corner for all children and dinosaur fans. There is even an ice slide located in the middle of the Ice Gallery.
The Snow Show: A Show Too Cool For School
Catch Snow City's very own Snow Show! Go on a journey of discovery and learn more about ice, snow and water. Meet a new Martian friend as he takes you to his homeland to learn about how Mars is different from life on Earth. Do stay on till the end to catch the snow cannon show.
Time To Snow Tube!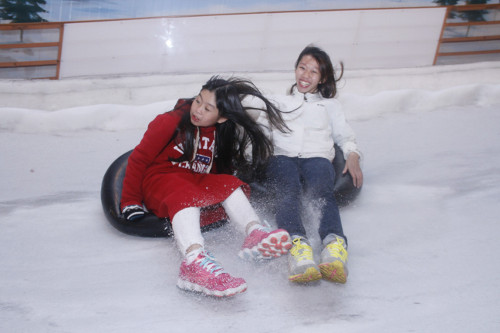 Our highlight of the day was snow tubing down a three-storey high and 60-metre long slope! It's quite a drop, so be prepared to get a little wet.
What To Wear?
Since you will be in sub-zero temperature, it is definitely a must to don coldwear. You can bring your own or hire them from Snow City.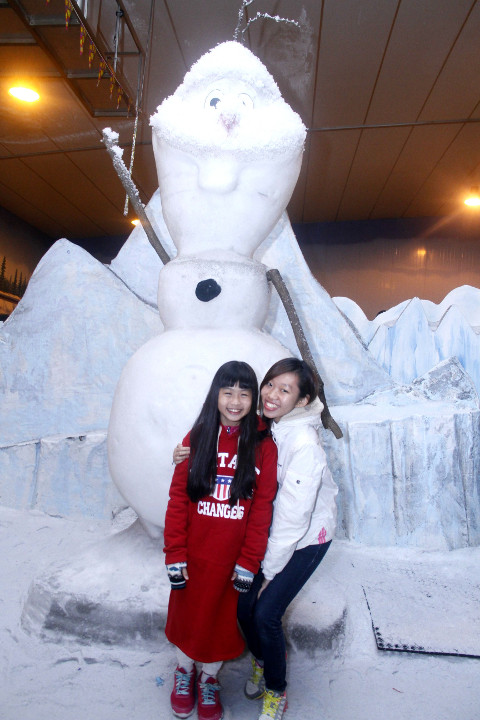 A winter playground for the little ones to engage in snow fights and snow tubing, Snow City is the place to visit amidst the hot and humid days in Singapore.
Fun Fact Triva: The snow level in the Snow Chamber is maintained at a depth of 400mm. Up to 150 tonnes of snow are required to cover the snow grounds and about 10 to 15 tonnes of snow is made each week to maintain this snow level. And get this, all this snow is produced on-site using a specially-designed snow machine!
More details can be found at Snow City website
By Heather Yew