The Shichida Method Review (contributed by a parent)
My son, Dillon joined The Shichida Method Programme in Singapore when he was 18 months. It has since been almost 2 years and he is now 3 years 5 months old. My husband and I are both very happy with his progress.
Dillon is a happy, positive and confident child who loves and enjoys attending the Shichida classes. Since last year, Dillon has consistently amazed us with his photographic and intuition abilities. He can memorize 50 cards through linking memory and is able to link and recall them in 3 minutes after looking at the cards 2-3 times. He can also remember the rhymes that are taught in his nursery class and he can happily recite them perfectly after 1-2 times of practices in class.
He demonstrated confidence and competence in his learning abilities; he is able to spell the numbers 1 to 10 and write their Chinese equivalent after learning for a week. He enjoys doing the Shichida worksheets and he can concentrate on a given task without being easily distracted.
As parents, we are confident that The Shichida Method has brought out the potential in him and makes his learning life easier and happier. Very often, we only need a little effort to introduce and teach him new things and concepts. Let me quote three incidents that showed Dillon's intuition power and which gave me a surprise: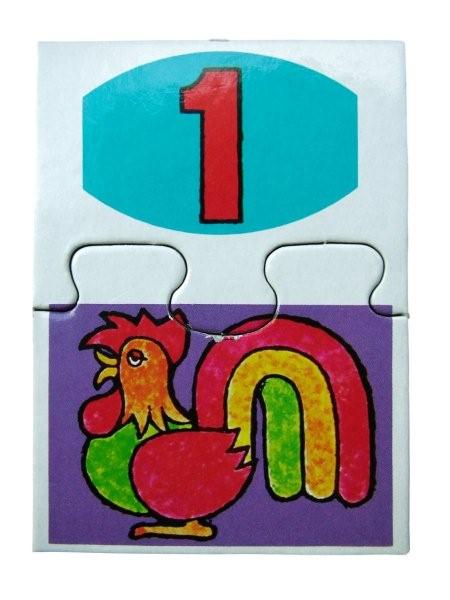 One day while I was bathing him, he said to me, "Mummy, someone is calling you." I told him, "No, the phone is not ringing". And true enough, my phone rang after we came out from the bathroom.
There was once while I was cooking in the kitchen, he shouted to me suddenly, "Mummy be careful, the black cover is going to drop." I didn't know which black cover he was referring to until I turned around and the cover of the wok that was on the table dropped and hit my toes! (He was playing blocks in the living room all the time!)
Yet on another occasion, he came to me and said, "Mummy open the door please, Daddy is coming back." I told him, "It is still early, Daddy wouldn't be back so soon." And within 5 minutes, his Daddy was back.
I believed this precognition ability in him is the result of the intuition (ESP) play from the Shichida programme.
Besides flash cards, children are exposed to many other right brain stimulating activities in class which include:
Image play where the children are trained in their brain's ability to capture and hold an image in the mind exactly as it is in the environment;
Memory play where the children are trained in photographic memory, instant memory, flash memory, linking memory and peg memory;
Intuition play where the children play guessing games,
Speed learning where the children are trained in high speed absorption using their listening and memory powers;
Speed reading where the children are exposed to listening and reading short stories at various speed;
Foreign languages stimulation where the children are exposed to songs and stories of different languages;
Mathematics where the children are exposed to abacus and learning addition and subtraction in a fun and unique way;
Finger and eye trainings,
Recite poems, and
Worksheets.
Lessons are held once a week with a small class size of 4 to 6 children, with a parent accompanying the child. To maintain the class size of 4 to 6 children each term, the school may close the class and regroup the children into other classes if a particular class has 3 or less remaining children.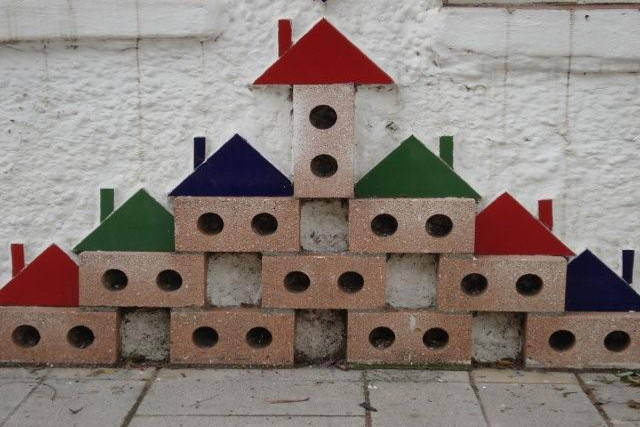 Most of the parents may find this annoying. However, if we view this with a positive attitude, it is an opportunity for the child to learn to adapt and accept changes. To date, Dillon has been regrouped into 3 different classes. The instructors we have met so far are all equally qualified, enthusiastic, encouraging and friendly, and Dillon is able to adapt to the new environment easily.
The Shichida Method stresses the importance of home practice to bring out the maximum potential of the right brain. My husband and I have been trying our best to do some course-related activities for at least 15 minutes per day. Choice of activities may vary from flash cards, linking memory play, intuition play, photo memory blocks, IQ blocks, Shichida worksheets to music play, depending on Dillon's preference. Sometimes when we are out, we will play guessing games with him, such as to predict the weather or to predict from which side of the platform the MRT train will arrive first.
After attending the classes, I have realized that the Shichida Method not only benefits the child, but it also teaches the parents on how to raise a child with less stress, more joy and in a successful manner. The important thing is to build a good parent-child relationship. We should always maintain a positive mindset, believe in the innate abilities of your child, have confidence in him, love and guide him in the right approach so that he can develop his potential to the fullest.
Contributed by Sharon
Like what you see here? Get parenting tips and stories straight to your inbox! Join our mailing list here.
Want to be heard and seen by over 100,000 parents in Singapore? We can help! Leave your contact here and we'll be in touch.