Carnival games, sporting events and fun family activities at National Day Fiesta 2022
This National Day, Singapore Sports Hub is bringing back its National Day Fiesta to celebrate the nation's birthday, and to encourage our communities to reconnect with each other.
This is Singapore Sport Hub's first in-person National Day Fiesta since 2019, where families and friends can come together on August 9th to mark our nation's independence and bond over sporting activities, carnival games, catch the live telecast of our The Singapore Sports Hub always shines bright for National Day Parade, and enjoy our very own fireworks display by the Stadium Riverside Walk!
Reignite Connections
Family Friendly Activities
Who doesn't love carnival activities? Come bright and early with the family and try your hand at the array of games for all ages, including nostalgic throwbacks for the old but young at heart! There will be face painting and airbrush DIY tattoo booths, game stalls featuring old-school games such as pick-up sticks (but bigger!), snack giveaways including popcorn, candy floss, potong ice cream, and more!
Workout Lah!
Be sure to sign-up for Workout Lah! our free mass dance workout. Choreographed to beloved local and national day tunes, friends and family can break a sweat with this unique cardio-fusion dance workout.
Get moving and join us for a groovy time!
Celebrate our Nation's Heritage
Bring out the explorer in you this National Day with our Amazing Sport Heritage 5+7 Challenge!
Participants will have to crack clues and solve mysteries along Sports Hub's three Sports, Arts and Heritage trails to unlock interesting stories from the past! This challenge involves searching for five sports heritage gems within the Singapore Sports Museum, and seven heritage artefacts from around the Singapore Sports Hub! They say teamwork makes the dream work, so put your heads together as a family or teams of two or more, and test your sense of adventure and win a copy of "The Dream Lives On", a hardcover book containing a piece of our wonderful heritage worth $20. The 5+7 Challenge is open to all ages, and participants will have to register online prior to the event.
Soak in the National Day Atmosphere!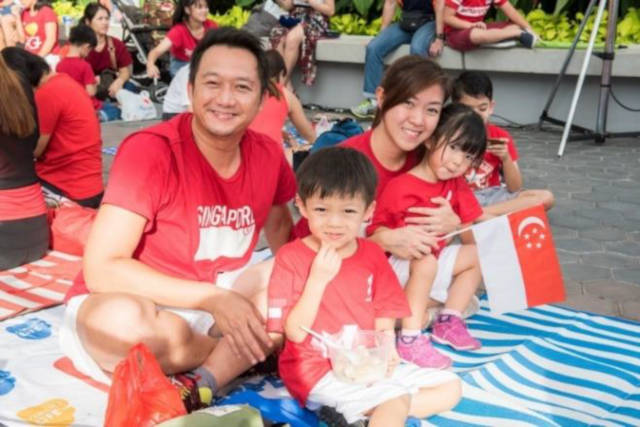 Live Telecast and Picnic
We'll be broadcasting the National Day Parade live at the OCBC Square & Stadium Roar! Come on down with your loved ones to soak in the celebratory atmosphere as one united community here at Singapore Sports Hub. Bring your own picnic mats, snacks, and best singing voices and belt out all-time favourite National Day songs! Goodie bags will be given out during the live-screening segment, on a first-come, first-served basis
End the night with a bang at by catching the National Day Parade fireworks display on screen, followed by our very own live fireworks display by Stadium Riverside Walk! Of course, a wonderful day out is best remembered with beautiful pictures, and there's no better place to capture memorable moments than at Singapore Sports Hub! Besides our spectacular venues, we'll also be putting up a Roof Display atop our very own national icon, the National Stadium!
More information on our National Day Fiesta can be found here!
Challenge yourselves!
If you need to cool off, have a go at the National Day Family Aquatic Challenge! Held at OCBC Aquatic Centre on 10 August, participants can group up and try their hand at the Swimming Challenge, and get a taste of diving or artistic swimming under the professional guidance of our experienced coaches.
Registration starts at $10 for 2 pax (1 Parent + 1 Child or 2 Adults), and $20 for families of 3 – 5 pax. For more details, visit our page here!
If staying dry on land is more your thing, we've got you! Stay active with your loved ones with our upgraded facilities all around the hub – including a fresh new skate park and outdoor hard courts available for bookings.
---
Singapore's National Day 2022
Singapore's 57th Birthday is just around the corner. Check out our list of Fun Things To Do This National Day 2022 in Singapore.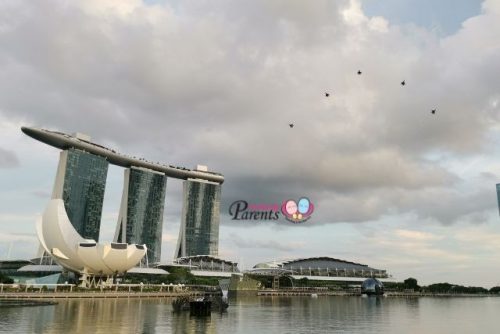 * * * * *
Stay in touch! 📣 Subscribe to our Telegram here for our latest updates.
Running a service or business targeted for parents? Reach out to a wider audience in our Best Sports Classes compilation. Leave your contact details here and we will get in touch with you.