line number 448008, SGD $26.95
Sold at smiggle stores and online at smiggle.com.au from 4th September 2016 until 19th October 2016.
Defect: If the drink bottle is full and dropped with force onto its spout, the plastic nozzle inside the spout may break on impact.
Hazard: There is a potential choking or ingestion hazard if the defect occurs.
What to do: Customers should stop using the bottle spritz and return it to smiggle for a refund.
Contact details: Please call +65 6356 5986 Mon-Fri 9am-5.30pm (SST) or email product@smiggle.com.au or visit smiggle.com for more information.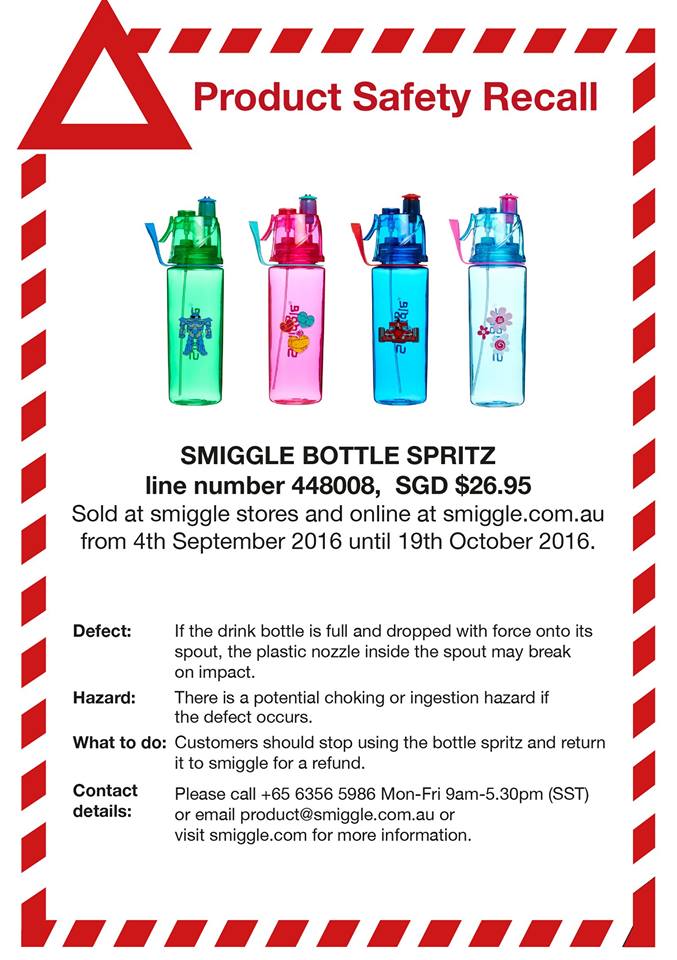 Source: Smiggle