Parenting is not an easy task by itself. For some parents, unfortunate happenings in life add to the stress, and going from day to day is grace in itself.
TNAP writer Som Yew Ya caught a glimpse of the beauty and resilience of parental love when she spoke to a single parent who pushes on courageously; unwaveringly in the face of adversities.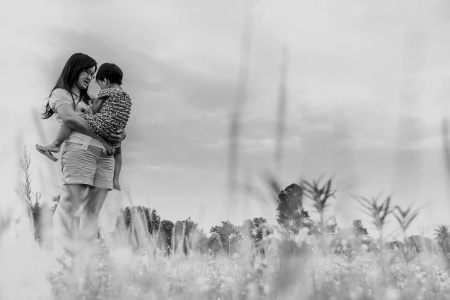 *Joanne Chong, in her mid-thirties, is a single mother to toddler Vicki, 2 years old. She recently separated from her spouse of 3 years, Alex, and moved back from Australia to Singapore.
TNAP: There seems to be quite a lot you are going through, would you share with us your story?
A huge part of the challenges I face in my journey as a mother comes from the lack of support from my other half. Alex was against all forms of medication and vaccinations. When Vicki was about 1 year old, she was diagnosed with hearing loss after recurrent bouts of infections. I was swathed with guilt and devastation over Vicki yet caught between the threats from Alex to take me to court should I not follow his wishes. Secretly, I gave antibiotics and got her vaccinations done. There was pandemonium when this was discovered by Alex.
I was managing everything by myself – household, Vicki, finances. The cracks in our relationship deepened over time.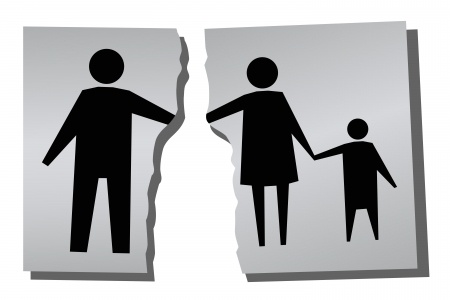 In 2014, after numerous threats to take legal action against me for "abducting" Vicki, I decided to apply for full custody, care, and control of Vicki and was awarded by the Singapore courts. I relocated here and worked long hours to pay off the hefty court fees as well as to process my medical license. The loan Alex took under my name continues to be a problem if he doesn't make repayments.
There were periods of hopelessness and stress and sometimes I feel guilty that I could not have been more attentive to Vicki. As Vicki is very young, I also struggle with explaining to her the absence of a father figure in life.
TNAP: What keeps you going through all these adversities?
Watching Vicki grow each day gives me the strength and tenacity to look forward. I work with patients and I see the amazing courage and love that their carers have for these patients with a terminal illness and that really inspired me to persevere with hope.
There's no space for self-pity. I need to be a good role model for my daughter so that in the future, she can find her inner strength to overcome adversities in life.
TNAP: How do you manage these adversities in your parenting?
I have written letters to Vicki for her to read when she grows up. I want to share with her the mistakes and challenges I faced and show her how I have survived them to become a free person and to achieve this new lease of life we have now. I hope she can be inspired to be a strong independent woman.
I am glad that my father is a good role model for Vicki. My parents and I are trying to give her all that she needs and a positive and stable environment to grow up in. I have seen a counsellor to process my emotions and this has been helpful.
It is a constant learning curve, I don't think I will ever have all the answers.
TNAP: What is your perspective of the future?
We have finally been given a new life and I am grateful for the support from my parents. I am glad I am still mentally and physically sound and have not fallen into depression.
My daughter now is my priority in life and she is my life. As I continue my work with patients, I am discovering what an amazing privilege it is, this opportunity I have in my job. I hope to empower more women with knowledge of their physical, mental and emotional health.
Maybe I am not meant to find a life partner. Maybe I am destined for other more fulfilling relationships with my daughter, family and friends, and there is hope in that.
*Name has been changed.
By Som Yew Ya.
Have a story you would like to share with us? Drop us an email at mailbox@thenewageparents.com
Like what you see here? Get parenting tips and stories straight to your inbox! Join our mailing list here.
Want to be heard 👂 and seen 👀 by over 100,000 parents in Singapore? We can help! Leave your contact here and we'll be in touch.