According to the US Census Bureau, 80% out of 12 million single-parent families in 2013 are led by single mothers. Out of this, 49% of these single mothers have never been married; and 51% are either divorced, separated or widowed. These women often struggle with issues related to childcare, employment, healthcare, and poverty.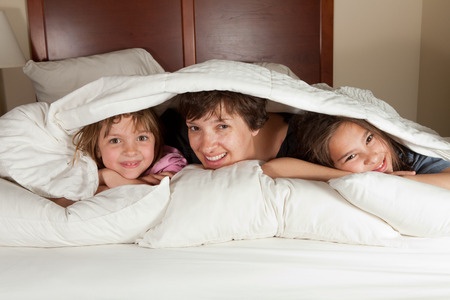 Situations are not very different in this part of the world as well. In one debate telecast in early 2013 , Punggol East parliament member Lee Li Lian highlighted the flights of single women, and 12,000 yearly abortions in Singapore. In January 2015, Ms Kuik Shiao-Yin, Nominated Member of Parliament, raised a question to the Minister for Social and Family Development on the benefits for single mothers in Singapore.
⇒ Related Read: Should Single Mothers Enjoy The Same Perks As Married Mothers?
Unlike these women who chose to avoid social stigma, financial burdens and responsibilities, there are others who are determined to go through their single parenting journey.
What can happen…
Separation / Divorce
Differences in personal approaches can sometimes lead to unrepairable damage. Over time, these splits can become deep enough, and they can lead to an obvious breakdown. Some women will prefer to leave or go their separate ways. Subsequently, many children suffer in such irreversible situations, and they do not have the option to retain either of the parents in the same household.
Spouse's Passing
Some women are left alone due to the passing of their spouses. For those who rely solely on one income, this new scenario can be detrimental. Left alone to handle the entire household, financial responsibilities, and children's upbringing, many of these women find such experience difficult to cope with. Overnight, some realize that they have serious problems that they cannot handle by themselves.
Unwed Mothers
There are also those who did not expect to become single parents overnight. Their predicament can be due to several reasons including abandonment by their boyfriends. These women are often at a loss, and they do not know how to move forward. At this point, there will be some who will consider adoption for their babies, and there will be others who will embark on their single motherhood journeys. Generally, traditional perspectives do not encourage motherhood outside of marriage but can our society attempts to embrace such women?
Social Response
The social scene will change for single mothers. No longer will they be able to keep an entire list of friends. Over time, these women will come to understand, realise and accept the reality. There are people who will see these women differently, and they will choose to avoid them. There could be some hostility coming from their respective families as well. Despite this, these single mothers must try to adjust their expectations to prevent personal discouragement and setback.
What Can Single Mothers Do?
Many are at loss usually, and some choose to stay despondent. Others contemplate the urgent need to find a spouse replacement, and they may not even consider the critical fit. Typically, relationships take time to nurture – rushing to find the next person may not be the ideal consideration for the entire household.
So, what can single mothers do then?
If you are a single mother, you can start by restructuring your lives and find as much support as possible. Critically, you should find backups just in case you are not able to be there for your families or children. Next, start looking for relevant resources that are out there.
Resources for single mothers
WeCare for U Project: Conceived in recognition of the growing and complex problems faced by single mothers and their children, the objective of the WeCare for U Project is to strengthen the social net of single mothers and their children to achieve resilience and independence through our various interactive intervention programmes. Since its launch in March 2009,

WDS

(Women's Development Secretariat) has organised many activities for single mums and their children. Through the Back2Work with U Programme, WDS will assist them to find a job or equip them with the necessary employability skills to land in a job.
eCitizen: Singapore's portal for Government information and services, eCitizen, also provides information on assistance schemes for single parents. Healthcare grants and coverage, and education subsidy details can be found here www.ecitizen.gov.sg/Topics/Pages/Assistance-schemes-for-single-parents.aspx.

Help Family Service Centre

: Affiliated to the National Council of Social Service, and supported by the Community Chest of Singapore, this organization provides programmes and services to help single parents and their families.

Ministry of Social and Family Development

has a comprehensive

single parent guide

.

Single Parent Advocate

: Based in US, the group educates, equips, and empowers single parents. It also provides links to resources like childcare, employment, financial counselling, food, healthcare, shelter, physical and emotional healing, and transportation.

Single and Parenting

: This US organization offers video seminars, small group discussions and workbook-based personal applications to help single parents work on their struggles.
Your Support
Some motherhood journeys are unfortunate, and they can be lonely. Such experiences are never preferred or planned. Some of us may not have the opportunity to get to know these single mothers to find out how they are coping on a daily basis. Also, we may never get to know how their children are dealing with hardship. Though some of these women manage to stay proactive, we know that society often sees them differently, and they are consistently placed in disadvantaged situations.
As such, our perspectives should change (for a start) – this can encourage many to become more resilient in spite of what they are going through.
By Caroline Yeung
Caroline has over 18 years of communication experience and she has worked with technology and consumer companies. Her recent interest in Early Childhood Education has led her to work towards a certificate from The UCLA Extension in California. Caroline's previous teaching experience also came from working with junior college and polytechnic students in Singapore.
What are your thoughts? Share them with us in the comment box below!
If you find this article useful, do click Like and Share at the bottom of the post, thank you.
Like what you see here? Get parenting tips and stories straight to your inbox! Join our mailing list here.