In part I of the article Protecting my child against cyberbullies, Effendy Ibrahim, Norton Internet Safety Advocate and Director for South Asia shared with us on the challenges of modern parenting and what parents can do to help children cope with bullies. In part II of his article, he addresses the signs of cyberbully and lists some tips on how parents can minimise the risks of cyberbullying.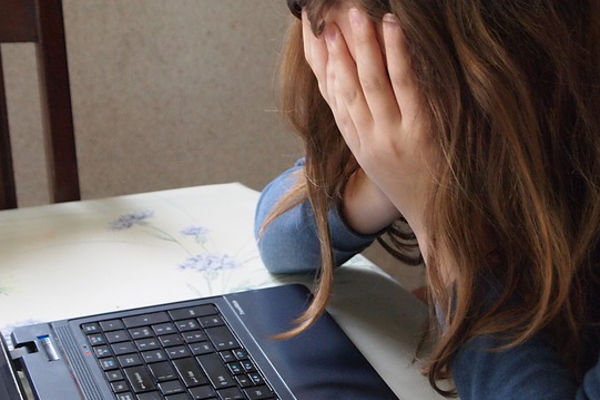 Spotting the Signs
The Berkman Center for Internet and Society at Harvard University provides a good summary of the types of children who may be targeted by bullying including, children changing schools, either due to a move or transition from primary to secondary schools, children of greater or lower family income levels as compared to the average and children whose appearance may deviate from the "norm" (overweight, underweight, glasses, disabled, etc.).
According to the research, children who bully others also tend to have similar characteristics; they often have high levels of energy, an ability to manipulate others, take delight in getting their own way and have difficulty with expressing empathy or dealing with emotions and conflict. If a child starts to withdraw from school or their social life online, is moody or easily distressed, has damage to his personal items, has difficulty sleeping or unexplained cuts, bruises or marks on their skin – they might be facing bullying at school or online.
If you suspect your child of being a bully or being bullied, the first step to addressing the issue is to talk about it with her or him and attempt to get them to open up and have an honest chat about it, without fear of repercussions or restrictions from devices or the internet.
Minimising the Risk
It is important that parents pay attention to clues and signs to predict whether their children could be a target. There are things we as parents can do to minimise the risks and ensure our children know what to do if they are picked on by a bully. To safeguard against cyberbullies, follow these essential S.T.A.R.R tips:
S is for Software – security software needs to be updated regularly and constantly assessed to suit the changing level of online interactions. Let technology work to your advantage and not at the expense of online safety. Tools like Norton Family help parents to spot potential online dangers and facilitate open communication between them and their children; while tools like Norton 360 Multi-Device help parents protect all of their family's devices.
T is for Talk – it is a parent's responsibility to keep their children safe online by connecting with them through regular conversations (not interrogations). Children are a lot savvier with technology and explore online activities such as chatting, emailing, gaming and posting personal information and images on websites. Regrettably, online predators have become adept at using these technologies to approach children and teens – parents need to have frequent talks and set rules and let them know what are the dos and don'ts.
A is for Awareness – raising awareness is a key way to overcome cyberbullying. We need to inform, educate and advise young people to take responsibility for their own actions while respecting the rights of others. Staying in tune with our childrens' online activities and learning about social networking sites, which are very popular amongst teens, will go a long way in protecting you and your family from cyber threats.
R is for Rules – set online safety rules for your family and be consistent. Establishing boundaries with your children for online activity is vital, and open dialogue and clear expectations are invaluable steps. Create family policies for email, IM, blogs, and social networking accounts, and match the online identity of every person they communicate with to make sure it's someone you know and trust. Keeping your computers in a central part of the house will also help you to stay involved and keep an eye on what your children are doing.
R is for Role Model – setting a good example is key to good parenting. Parents should develop good internet habits and be a role model to their children, and spend more quality time interacting and sharing these good behaviours with them.
For more resources and advice on cyberbullying, visit the Media Literacy Council's website.
Take the opportunity to talk with your children, and let's help empower them to handle or cope with bullying behaviour online and off.
For Part I of the article, click here.
By Effendy Ibrahim, Norton Internet Safety Advocate and Director for South Asia.
* * * * *
Like what you see here? Get parenting tips and stories straight to your inbox! Join our mailing list here.
Want to be heard 👂 and seen 👀 by over 100,000 parents in Singapore? We can help! Leave your contact here and we'll be in touch.