Parenting has been a cause for concern during the pandemic. We shine the spotlight on parents burning out and suffering from poor mental health, as well as how online counselling helped one family to navigate the emotional challenges of a rocky divorce.
Parental burnout affects the whole family
In this article, we interview Ms Law Ya Wen, a clinical psychologist with a Master's Degree in Clinical Psychology. She is part of the Community Psychology Hub (CPH) Online Counselling team that provides counselling services developed in collaboration with the Ministry of Social and Family Development (MSF). They work with Singaporean adults or residents in Singapore on their marital, divorce, parenting, and family issues through live chat, email, and telephone counselling. Let us find out more about her perspective on parental burnout and advice for managing it.
TNAP: What causes parental burnout and what are the signs that someone has it?
Ms Law: Parental burnout occurs when parents do not have enough resources to help them cope with the demands of parenting, over a prolonged period of time. For most parents, the positive aspects of parenting usually outweigh the stressful and negative aspects. However, when the balance is chronically leaning towards the negative aspects, parents become at risk for parental burnout.
Image credit: Pixabay
There are three main symptoms to look out for. First, you may experience overwhelming or chronic physical and emotional exhaustion related to parenting. You might feel tired in the morning and dread having to face another day with your children. Second, you may notice an emotional distancing from your children. You become less involved in parenting, and your interactions may be limited to functional aspects of care-giving, e.g. making meals and putting the children to bed. Finally, you may feel a loss of accomplishment. You may become frustrated with parenting, you may sometimes not wish to be a parent anymore and you may no longer enjoy being with your children. These symptoms contrast with how you previously felt about parenting.
TNAP: How is the whole family affected?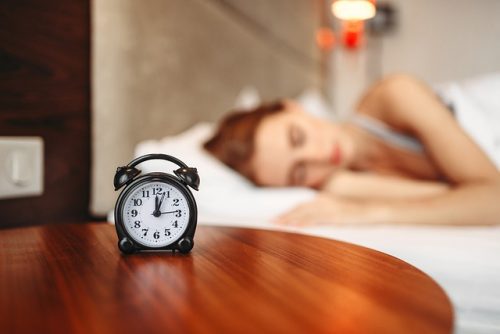 Image credit: Pixabay
Ms Law: Parental burnout can affect both fathers and mothers. Parents may experience persistent low moods, have thoughts about wanting to "escape it all", an increase in addictive behaviours, and sleep and health problems. There may be an increase in the frequency and intensity of conflict between parents. The children may be emotionally affected by their parents' mood and conflicts. They may become anxious, guilty or upset in response to their parents' symptoms. If parental burnout is not addressed, there may be poorer mental health functioning within the family.
TNAP: In your time as a counsellor, what were the mental health challenges you observed and situations that led to burnout?
Ms Law: While many clients come online for marital issues (such as communication difficulties with their spouse), some report concurrent parenting stress and difficulties. If left unaddressed, these parenting challenges potentially lead to parental burnout.
Image credit: Pixabay
Common mental health challenges I see include depressive symptoms, anxiety, and poor emotional regulation (i.e., quick to anger). All these are symptoms of individuals who have been under prolonged periods of stress, whether it is due to marital distress or parenting issues.
Many factors increase the risk of burnout. For instance, being a single parent, lacking support from family and friends, caring for children with special needs, caring for multiple young children, having perfectionist tendencies, juggling work and parenting, facing financial stressors or unemployment.
A case study on parental burnout
Children emulate and learn important family values and life skills through observation and interaction with their parents. Hence, it's essential to cultivate a positive attitude about mental health and have conversations on how to improve it.
We speak to a parent (Sabrina) who went for counselling to navigate life and parenting after divorce.
TNAP: We understand you sought counselling at FAM@FSC (Fei Yue – Choa Chu Kang) to help you cope with life after your divorce and parenting your child. Could you share more?
Sabrina: When I decided to get divorced, a lot of things in life needed to be rearranged. There were too many emotions I needed to deal with. It was not an easy journey to walk through on my own. The key challenge with parenting was to understand what kind of a parent I wanted to be and what would be the best for my child (Kelly). I needed to learn how to take care of myself first so that I would have the capacity and capability to take care of Kelly. I believe that a happy mother brings joy to the child.
TNAP: How did you find out about the available support by FAM@FSC (Fei Yue – Choa Chu Kang)? What was the turning point that made you seek counselling?
Sabrina: I knew that I needed help as divorce caused a big change in my life. Seeking professional counselling help from Fei Yue gave me a lot of mental support and helped prepare me for future challenges. Most of all, I was concerned for Kelly's well-being and wanted to learn how I could minimise the emotional impact of divorce for her.
TNAP: What was your counselling experience like and how did it improve your relationship with your daughter?
Sabrina: Seeking counselling support helped me in my post-divorce journey. The counsellor helped me to redefine myself, guided me to adopt better ways of evaluating situations (e.g. more logically instead of emotionally). The counsellor also encouraged me with stories from other single parents who have managed to overcome their struggles, and to learn their methods.
The counsellor used case study videos to guide me in reflecting on what would work best for Kelly and shared the importance of prioritising her interests and needs. I was able to better understand how Kelly could be affected by the divorce, and how every decision I make has an impact on her. After understanding these, I was encouraged to address my personal issues, with the counsellor's help, to give my best in parenting despite post-divorce challenges.
Over time, I applied the skills and knowledge learnt from my counsellor, and saw improvements in my relationship with Kelly. We grew to understand each other more and we could talk openly about the divorce. Kelly adapted well to the new routine and new environment. I found that I was happier even though I was not clear about what the future holds.
My post-divorce journey was not easy, but the support from my family, friends, and counsellor gave me hope and helped me to move on to the next chapter of my life.
Take care of yourself
Image credit: Pixabay
Ms Law shares some self-care strategies that parents can practice:
Prioritise time for self-care: Start by blocking out 10 minutes of your day to do something meaningful for yourself.
Practise self-compassion: Recognise that you cannot attend to your children all the time and that is okay.
Let go of unrealistic expectations about being the perfect parent.
Reduce stress: Practice deep-breathing and relaxation, make time to exercise, try to get enough sleep.
Reach out for help:


○ Emotionally – Open up to a trusted person/ professional about what you are going through to get emotional support.




○ Practically – Ask a relative or friend to baby-sit for you so that you have time for yourself or as a couple.

Cut down on unnecessary commitments: Evaluate what is important to you and say no to things that are not important.
It's important for parents to give themselves permission to get help. Just like how on an airplane, we have to put our own oxygen mask on before helping others. We all have "oxygen masks" in our own life – our energy, time, and emotional well-being. If we fill our own tank first, we have the ability to use our reserves to better help others, in this case, our children.
Check if you have parental burnout
It is important to be aware of our mental and emotional well-being as parents. Take the Parental Burnout Assessment to assess if you are experiencing burnout.
Where to get help
Should there be difficulties, seek help early to prevent issues from snowballing and learn to resolve conflicts effectively.
Strengthening Families Programme@Family Service Centre (FAM@FSC)

The FAM@FSC provides a safe and non-judgmental space for individuals and families to seek family counselling help, marriage support and divorce support. Check out the FAM@FSC website for more information on the services provided and to find the nearest FAM@FSC.

Families for Life (FFL) resources

The Families for Life (FFL) website and Facebook page have resources that cover a wide range of topics on parenting. Check out the Facebook page's curated #AskFFL videos that share tips on guiding your children through their education journey, especially during the pandemic.
Keen to find out more about parental burnout? Parents who wish to read more can refer to this book: Power Switch Parenting: How to avoid parent burnout by Nicole Nims.
By Rachel Tan.
---
About The Community Psychology Hub
CPH provides a safe, confidential and anonymous space for parents to seek counselling support. Through these sessions, the qualified psychologists discuss parents' concerns and provide strategies to help improve their parenting skills or emotional regulation ability.
The Community Psychology Hub Online Counselling (CPH OC) is a joint initiative between CPH and the Ministry of Social and Family Development (MSF). It aims to support families and couples seeking third-party perspectives on marital disagreements or help with parenting issues. A free service, users can speak anonymously to a counsellor over live chat or email.
* * * * *
Like what you see here? Get parenting tips and stories straight to your inbox! Join our mailing list here.
Want to be heard 👂 and seen 👀 by over 100,000 parents in Singapore? We can help! Leave your contact here and we'll be in touch.