Family-Friendly Activities at the National Gallery Singapore in June:
Common Grounds
Date: 11 – 12 June 2016
Time: 11am – 6pm
Based on the programming theme of "Home" for 2016, the June edition of Common Grounds features a mix of programmes inspired by the Gallery's collections.
In conjunction with Reframing Modernism, where experimentation and cross-cultural influences are addressed, audiences can explore the infusion of French and Southeast Asian flavours in art and culture.
Some highlights include:
Pop-up Street Scape: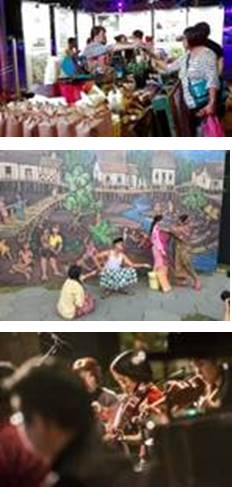 The National Gallery Singapore's basement concourse will be transformed into a living streetscape with thematised art activities and stalls! Enjoy traditional snacks like kacang putih, or take part in traditional games as we travel back in time to the street stalls of the past.
Art Alive! Unique Photo Opportunities with Featured Artworks:
Save yourself from a tiger attack. Dry salted fish with local villagers from the 1940s. Inspired by key works in the Gallery's collections, play around with perspectives and become part of a life-sized painting! With 3D photo backdrops and floor vinyls, visitors will be able to join in the painting and watch it come to live. There will also be photo booths where visitors can have their photos printed instantly for free!
Western and Asian-inspired performances:
From the traditional to the contemporary, from jazz to world music, catch performances throughout both days!
To find out about the specific programmes and their timings, please visit www.nationalgallery.sg
Family Weekends
Date: Every Saturday & Sunday
Time: 11am – 6pm (last admission at 5.30pm)
Held every weekend, Family Weekends feature a line-up of parent-child programmes that use the Gallery's collection as a springboard to introduce little ones to art. Designed in collaboration with artists and art practitioners, the programmes offer interactive performances to awaken children's natural curiosities and stretch their imagination to a whole new level!
Keppel Centre for Art Education

Discover art through imaginative play! The first dedicated art facility of its kind in Singapore and the region, Keppel Centre for Art Education offers a dynamic environment that will stimulate children's creativity and curiosity.
Inspiring learning in new ways, it features four vibrant spaces conceptualised by artists and an exciting line-up of programmes for youth, children and families. The Keppel Centre also presents a changing series of special displays and an interactive area.
Located on Level 1 of the City Hall Wing, it is easily accessible to schools and families with young children.
To find out more about the Keppel Centre for Art Education, please visit www.nationalgallery.sg/learn/keppel-centre-for-art-education
Reframing Modernism
Date: 31 March – 17 July 2016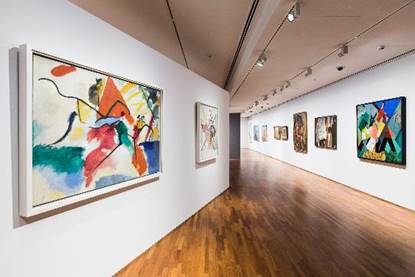 Co-curated and presented with Centre Pompidou, Paris, the exhibition reframes the existing paradigm of how modernist painting is understood, and invites us to reconsider how artists working in different global contexts approached modernism and modern art in the 20th century.
The inaugural exhibition at the Singtel Special Exhibitions Gallery presents a great opportunity to introduce to children modern masterworks by artists from Southeast Asia such as Le Pho, Latiff Mohidin, Affandi, Georgette Chen and H.R. Ocampo.as well as important works from the Centre Pompidou collection including Pablo Picasso, Henri Matisse and Vassily Kandinsky.
As part of the exhibition, there are Education Areas providing visual, aural and tactile learning experiences with display of books, peep-boxes and music stations to for an engaging and interactive art learning journey.