There are many interesting features within Jurong Chinese Garden you can visit. Two of them are the 7-storey Pagoda (modelled after of the Ling Ku Temple Pagoda at Nanjing) and the Twin Pagodas (Beijing's Summer Palace).
In ancient times, the pagoda was used for the keeping of human bones by Buddhists. With improvements in architectural skills, incorporated with the traditional art of building, the pagoda was developed into a structure of striking architectural beauty.
Note: Chinese Garden and Japanese Garden are closed from 31 May 2019 for redevelopment works till end 2021.
Chinese Garden Twin Pagodas
Once inside Chinese Garden from the West (Main Entrance), walk along the pathway on the left and you will be able to see a pair of pagodas standing on an extended walkway over Jurong Lake. They are called the Twin Pagodas.
The three-storey twin pagodas are named 披云阁 Cloud Wrapped Pavilion and 延月楼 Moon Receiving Tower.
A closer look at the red door
The stairs are spiral and not difficult to climb. Children should find it effortless and fun to do so. You can even have a mini race to see who reach the top first.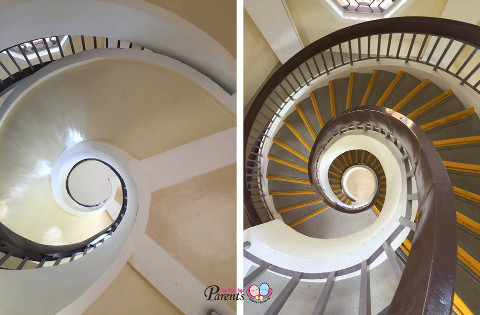 Once at the top, you will be able to enjoy the view of the lake overlooking the white rainbow bridge at the West Entrance.
Don't forget to take some time to admire the different features of the pagoda.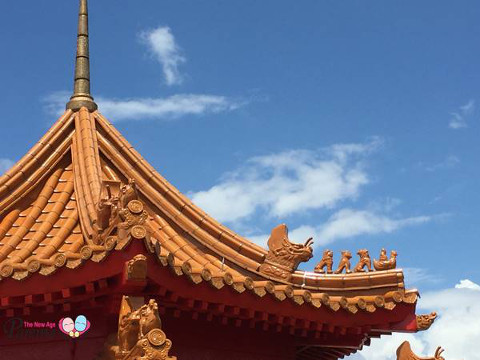 The two pagodas are very popular photo objects, especially for couples going for their wedding shots.
7 Storey Pagoda
The 48-metres 48-metres high-seven storey Cloud Piercing Pagoda 入云塔 is further down the path.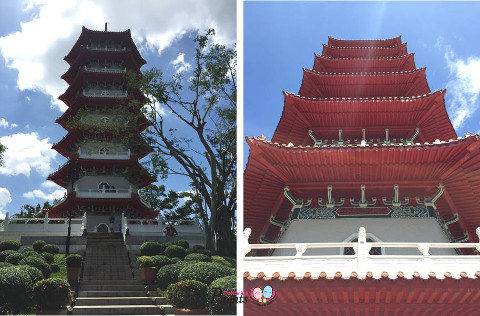 The magnificent view of the 7 storey pagoda from the foot.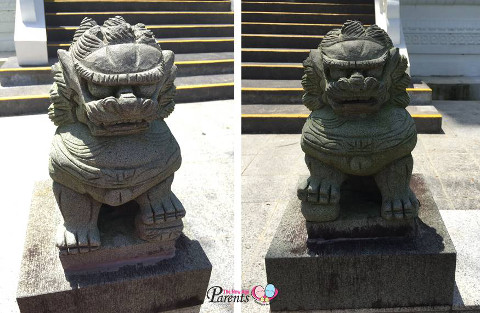 Chinese believed that the lion is the animal representing authority and fealty. Thus the 2 stone lions statues guarding the main gates of the 7 storey pagoda.
You can climb up the spiral stairs up to the top of the pagoda. At 7 levels high, you will need a bit of stamina to make it up there but is definitely worth it.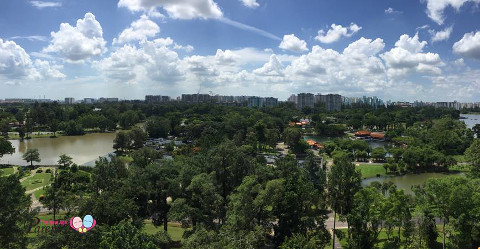 For more information, visit Chinese Garden Singapore.
Nearby places to check out:
Jurong East Swimming Complex and Water Park
* * * * *
If you find this article useful, do click Like and Share at the bottom of the post, thank you.
Want to be heard and seen by over 100,000 parents in Singapore? We can help! Leave your contact here and we'll be in touch.