Music and movement can impact children in many ways. According to a research by Susan Hallam from the Institute of Education, University of London, active engagement with music sharpens the brain's early encoding of linguistic sound. It was also cited that training in rhythmical performance has benefited children experiencing difficulties with reading comprehension.
We spoke to Lavina Chong, Co-Founder and Director of Our Music Classroom, on how parents can use Music and Movement to improve their child's language and literacy.
TNAP: How does rote learning compare to music and movement when it comes to enhancing literacy in children?
Rote learning is simply repetition, repetition, and mundane repetition. It is a pure memorization of facts and knowledge.
Children are active learners and they are natural movers. They respond intuitively to music. Music and Movement offer great novelty, creativity, sensorial stimulation, engagement, interest, excitement and joy. It will lead to good listening skills, and improved auditory discrimination and helps children pay attention, and learn better. These are the ingredients in academic success (including literacy skills in children).
TNAP: Why is it important to appeal to the emotions when teaching children to read and write?
How one feels impacts how/ what one thinks and vice versa. Learning will be more effective when children enjoy it.
Teaching is all about connection. Children do not learn from people they don't like. Thus it's important to start connecting with children before learning begins. When learning to read and write, the focus should be on inculcating the love of books before moving to reading and writing.
It is important for children to enjoy books, get to know the authors and to see themselves in the stories being read to them. With a strong interest in books, this will lead to them wanting to find out more about the print and its meaning before moving on to writing their own stories.
TNAP: How can music and movement enhance literacy in children?
Music and Movement engage children in Active Learning. Children will have to participate kinesthetically in the learning process, using as many senses as possible, to truly understand concepts and develop skills in language and literacy. Music and Movement help build oral language (vocabulary) and develop auditory (sound) discrimination – skills crucial to the development of literacy. They also develop both listening and thinking skills. These are the building blocks of literacy.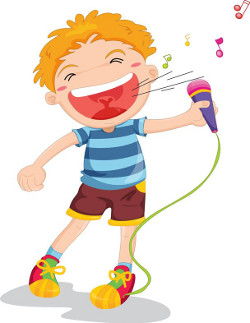 TNAP: What are the top three things to do when it comes to enhancing literacy in their children?
(1) Model a love of reading. It is important for children to see their parents reading for their own pleasure.
(2) Do not be too technical – avoid focusing excessively on the sound-letter association. DO NOT make reading and writing a CHORE but rather focus on the value and enjoyment of the language.
(3) Providing a 'print-rich environment' to their children – the importance of having good literature and books in the house.
TNAP: What are the top challenges that young children face when learning to read and write?
They are not exposed to good quality children's literature and do not have enough experiences to write about. The challenge will be the lack of exposure to 'print-rich environment'.
TNAP: But what if parents feel they can't sing or dance? How can they still encourage my child to enjoy music and movement?
Children do not care if the adult sings in-tune or out-of-tune. They are not bothered if the adult cannot dance. There's no 'wrong' in creative arts (including music and movement). What is important is the enthusiasm the adults show while sharing his/ her singing or dancing. It's the connection and bonding that children seek.
TNAP: What's the difference between singing to a child and moving with them, as compared to playing a show (i.e. Hi 5) on the screen for them to watch? Is it the same?
Children are active learners and they learn by interacting with people, ideas and things. Watching a show on screen is not interactive and does not provide the 'human connection' that children seek in learning.
These questions were answered by Lavina Chong, Our Music Classroom. Lavina has attained a Masters in Science (Early Childhood Education) and has professional qualifications in music, yoga for kids, speech and drama, and storytelling. She is presently an Associate Professor with Wheelock College International, and an Adjunct Lecturer with Seed Institute, UniSIM, and Ngee Ann Polytechnic. Her specialisations include Performing Arts (Music, Movement and Drama) and Infant/Toddler Development.
* * * * *
Like what you see here? Get parenting tips and stories straight to your inbox! Join our mailing list here.
Want to be heard 👂 and seen 👀 by over 100,000 parents in Singapore? We can help! Leave your contact here and we'll be in touch.