Play is the foundation of learning for children. When children play, they gain skills that are necessary to take them into successful adulthood. Ms Nalini d/o Sivaperumal, Principal for Pibos Garden Playschool at Hua Guan lists down the life skills children pick up when they play and shares eight reasons why it is so important.
1. Learning how the world around them works
Play enables children to make sense of the world around them by making their own connections through exploration and observation. For example, when children play with small vehicles as well as big moving vehicles such as Little Tike cars outdoors, they learn how vehicles move.
They learn and discover about force, the wheel and axle of the Tike cars from this activity. They learn that by pushing the car harder, the car moves faster. When they use minimal force, it moves slower. This activity not only provides an early introduction to Physics; it also helps children build spatial awareness as they learn to manoeuvre the vehicle. For example:
Children learn about nature through gardening activities where they help to plant and monitor the growth daily.
After four days…
After three weeks…
Incidental learning takes place also through observations – how does a snail move and where is its home?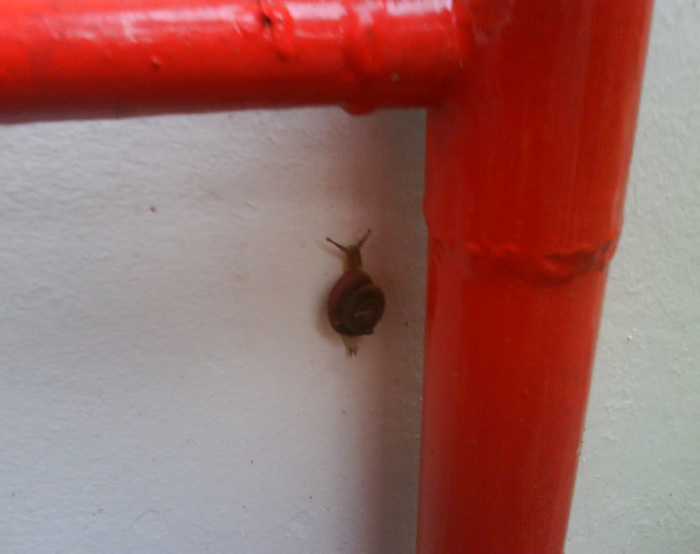 By simply adding water to earth, the properties change and children learn that the earth softens and it turns to mud which turns it into a subtle introduction to Science.
2. Problem Solving
When children play, they are given opportunities to problem solve and even learn about conflict management without adult interference. Legos are great for exploring such a skill; when a child plays with them, they figure out how it can be assembled and unassembled, the mechanics of creating a stable structure (architecture), and how to create a strong foundation and building in equal proportions.
3. Brain Development
A child's brain develops rapidly during the first 5 years forming connections as well as establishing the ability to learn new information in the future. Enriching play experiences enable children to establish this ability which in turn allows children to learn better after the age of 5.
Through interacting with actual materials, children use their senses and learn through toys, books, play dough, nature and other sensorial materials. These build connections within synapses to develop building blocks for learning.
"More than that, when children play, they engage in abstract thinking which allows them to problem solve and finds solutions independently – they develop skills for life. Children learn best at play as they use all of their senses when they engage in the activity. Learning through multisensory methods helps them to build connections between synapses." Ms Nalini d/o Sivaperumal, Principal for Pibos Garden Playschool at Hua Guan adds.
4. Self-regulation
The term self-regulation refers to the capacity to control one's impulses, both to stop doing something, if needed (even if one wants to continue doing it) and to start doing something if needed (even if one doesn't want to do it).
This skill is crucial when children begin actual schooling, where they shift between different periods of activities. This is different from obedience and compliance as it is innate. Children are able to self-regulate regardless of whether there is an adult watching.
When children play games, they have to follow rules. For example when children play the game "Simple Simon Says", they have to think and not do something but remember instructions. Or when children play the "Freeze" game, you get children to dance fast to slow music and dance slowly to fast music. Children are acquiring self-regulating skills while having fun.
This is in the future aids a lot in math which requires taking multiple steps, paying attention, and persisting.
5. Social Skills
Children hone their ability to take turns, cultivate patience and learn to function and work together in a group. Leadership skills and negotiation skills are developed in a play setting, as they exchange their ideas with one another.
6. Language skills
Through play, as shared above, children negotiate and problem-solve. To do this, they will need to communicate. It provides a platform for children to develop their language skills, and when they communicate with each other, they keep building up their vocabulary.
7. Strengthening of motor skills
Playdough is an excellent tool to strengthen your little one's fine motor skills. As children work with their little fingers, they are actually strengthening their motor skills or pencil grip which are later needed when they start writing. Through other activities such as running and climbing, children build up their large muscle groups which also improves their stability and coordination.
8. Creativity
Creativity strengthens academic skills as children learn to think out of the box, presenting very unique ideas. Through extension of activities like Storytime, it advances pre-reading skills like rhyming, word play, ability to follow a plot, predict it and even creating and acting their own stories; the latter being crucial for creative writing in elementary school.
About Pibos Garden Playschool
Pibos Garden Playschool is a play-based preschool located at two ends of the vibrant Bukit Timah district – Hua Guan (near Sime Darby Centre) and Dunearn (next to Adam Road Food Centre). Both centres feature an international mix of children and through a mix of experiential activities and have daily outdoor play and incorporate outdoor learning as part of their curriculum.
This article was first published in The New Age Parents e-magazine.
* * * * *
Like what you see here? Get parenting tips and stories straight to your inbox! Join our mailing list here.
Want to be heard 👂 and seen 👀 by over 100,000 parents in Singapore? We can help! Leave your contact here and we'll be in touch.