We're about halfway through the school vacation now – how time has flown! You might be busy with holiday plans, or trying not to think about all that the new year or school term will bring.
Perhaps you're hoping to be more prepared for the new year than you were for this one.
Such readiness cannot happen overnight, and you may be biting your fingernails wondering where to begin to get a grip on things.
Here are 5 tips gleaned from seasoned mums on how you can get your life organised to a tee before the new school year begins.
#1 Planning is the key to success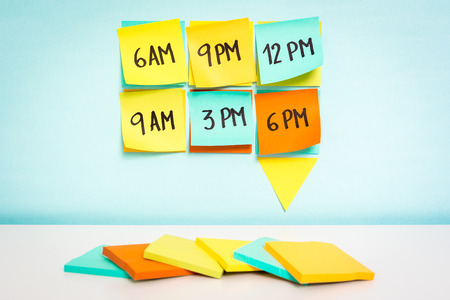 Does your family use a calendar? We're not just talking about Google Cal. While it's great, young kids don't have access to a phone, so this wouldn't work for them. Have a proper printed paper one placed in a central location in the house.
This allows everyone to see at a glance what the key events and daily schedules look like so that you're all on the same page. Older children can be given the responsibility of checking the schedule on their own, so they can plan in advance for upcoming school tests or other events.
If your family schedule has been pretty much "go with the flow" on most days, you might want to consider putting in fixed routines in place starting from now, so that your family will be used to these expectations when the new year begins.
For example, just because the children don't have to wake up for school during the holidays doesn't mean that you need to let them wake up any time they want (read 12 noon). You could make 9 am the official morning call time, meaning that if the kids are still in bed at 9 am, they get woken up to start the day ahead. Such routines will help everyone to transition back to the school session timings when regular programming resumes.
#2 Avoid over-scheduling
It can be tempting to fill every waking hour of the precious holidays with activities to keep the kids occupied, but over-scheduling might wear you out too thin, leaving you too exhausted to even begin planning and preparing for the new school year. Be sure to plan times of rest, especially during the festive season, so that everyone will be healthy and in their best form to welcome the new year.
Another tip from seasoned mums is to ease into the new year gradually.
Be kind to yourself, and your family. Lower your expectations of hitting the ground running. Allow yourself space to get back into the swing of things. Don't plan any major family events e.g. moving house, or starting new classes during the first 2-3 weeks of the new term.
#3 Do a thorough spring clean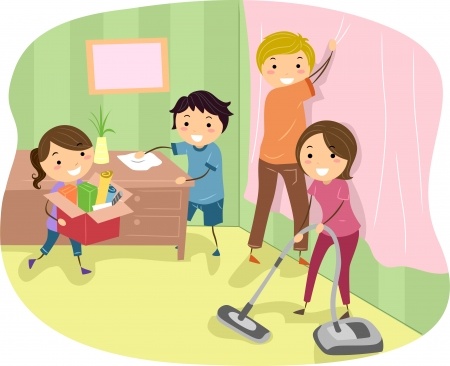 Take a weekend – or perhaps a whole week – to eyeball every item around your house and reduce the clutter. Ditch the unusable and donate the rest.
You'll be surprised to discover how much junk we all have lying around, and being greeted by a clean and spruced up home will do wonders for you feeling like you're ready to greet the challenges of the new year with a big smile. The Marie Kondo method is a great way to start decluttering and organising your home.
Once you have done so, you'll know exactly how much of everything you already own so that you don't make any unnecessary purchases during the Christmas sales or for the new year.
#4 Take a break from social media
Whether during the holidays or the regular school term, your productivity in carrying out your plans is probably often waylaid by time spent on social media. Hands up if you're guilty as charged like me.
The holidays are a good time to go on a social media fast, so that you nip the bad habit of mindless scrolling down newsfeeds.
Less time spent on social media also means more time to spend connecting with your family and friends. It's a win-win situation for everyone.
#5 Find time-effective strategies that work for you
Depending on your family's needs and routines, figure out ways to make the most of every minute. In some cases, this might require you to make some lifestyle changes, but the effort will be worth it in the long run.
For example, you could make it a rule to lay out the next day's clothes every night before bed, including school uniforms, so that there's less of a rush on weekday mornings. You could also pack lunchboxes for the kids the night before.
If eating is allowed in the car, pack breakfasts for the kids to eat on the way to school, and give yourself that extra 15 minutes to sleep in the morning. And whenever you cook for the family, try to cook a little extra to be saved for the next meal.
You'll be surprised how a little change can go a long way.
Try out some or all of these tips for yourselves, and you'll be that much better prepared for the new year.
All the best!
By Dorothea Chow.
* * * * *
Like what you see here? Get parenting tips and stories straight to your inbox! Join our mailing list here.
Want to be heard 👂 and seen 👀 by over 100,000 parents in Singapore? We can help! Leave your contact here and we'll be in touch.