You have created relationships, a career, a home, and now, a family – each of which has its own endless stream of projects, challenges, and "woulds", "coulds", and "shoulds".
As a sexologist, I recognise that stress, anxiety, and tiredness are very real factors that affect the sexual lives of Singaporeans.
It is definitely hard to get in the mood or have any real desire when you have been working long hours. However, I am beginning to question how viable it is to insist that there is no time for sex, intimacy, or even respite, all the time – every single time.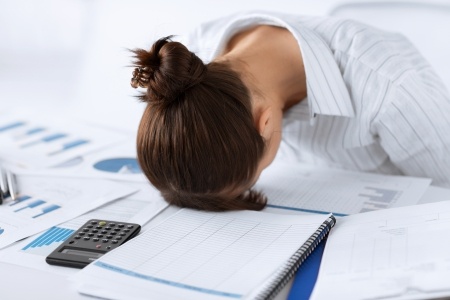 Is there a way to be plugged into life, and yet keep it all in balance?
How can you stay motivated, continue to expand your creative expression, and not let the results trip up the whole process?
Are you falling into the syndrome of the busy trap?
These are some simple suggestions relating to time management, starting with e-mail management.
While e-mails don't take up much physical space and they are so easily parked somewhere that's not immediately in our face, they're taking up psychic space. Deleting everything we don't really keep our e-mail under control.
Use a simple storage system for e-mails you want to keep. If you're a "when in doubt, keep it" person, you still do not want it clogging up your in-tray. Create reference folders and file away. Your Search function can easily find most anything with a keyword.
Complete the less than two-minute e-mails
If there is anything you can deal with in less than two minutes, tackle it the first time you see it. It takes more time to read it, close it, open it, and read it again than it would finish it the first time it appears.
Organise e-mails that require action and follow-up
If you have deleted, filed, and finished your less than two-minute e-mails, you're left with only two kinds: (1) those that require more than two minutes to deal with and (2) those that represent something you're waiting on from others. A simple and quick way to get control is to create two more folders in your navigator bar – "Action" and "Waiting For" – and file them accordingly. These folders should sit at the top of your folder list above your reference folders.
You should be left with an empty in-tray now.
It will be much easier to review and evaluate a more complete inventory of your work at hand.
I would also like to leave you with three more time management tips.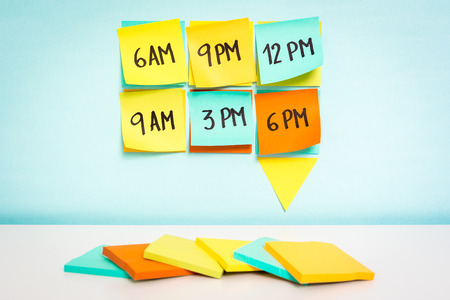 Separate items based on the criteria of latest (most recent in time), loudest (emotionally), urgency (pressing), and priority (most important).
These may be mutually exclusive, although sometimes they may overlap. The most in-your-face item is not the best criterion for in-the-moment choices of what to do.
Separate lower levels of work with the more strategic thinking role you were hired to perform.
This refers to the huge volume of actions and information you currently have to do and to organize, such as e-mails, calls, memos, errands, stuff to read, stuff to file, and things to discuss with staff.
Do what you need to do to feel as good as you can about what you are doing. You can never be busy enough to dispel the need to be busy. In other words, don't be busy for the sake of being busy. When you choose the work you are doing, it's a lot easier to choose not to work.
I end with this quote by Albert Einstein: "Everything should be made as simple as possible, but not simpler."
May you go from no time to being able to make time for what is important!
References, Getting Email Under Control by David Allen (May 2010), davidco.com
By Dr Martha Lee, Eros Coaching.
Dr Martha Lee is Founder and Clinical Sexologist of Eros Coaching. A certified sexologist with a Doctorate in Human Sexuality, she provides sexuality and intimacy coaching for individuals and couples, conducts sexual education workshops and speaks at public events.
* * * * *
Like what you see here? Get parenting tips and stories straight to your inbox! Join our mailing list here.
Want to be heard 👂 and seen 👀 by over 100,000 parents in Singapore? We can help! Leave your contact here and we'll be in touch.