In Singapore, it is a common practice to hire a domestic helper, especially if you're in a dual income household with full time jobs.
While some singles opt for a helper that comes once or twice a week to do some cleaning, some expat and local families need a lot more help from someone who can take care of the kids or of the elderly and who can handle cleaning, washing, cooking, other household chores.
Want to hire a domestic helper and don't know where to start? Here's a quick guide that will help you to find the right helper in Singapore.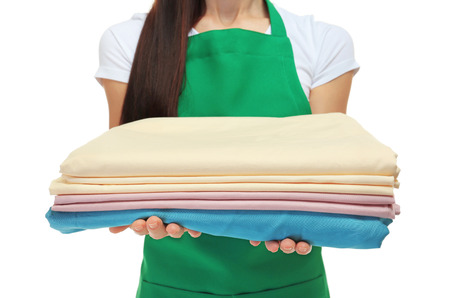 Different Options To Find A Foreign Domestic Helper
The first things that you need to consider are the time you want to spend in finding candidates and the budget you have for the whole process.
For instance, direct hiring might be a good option for families who are on budget. However, it's more time consuming than hiring through an agency.
Direct Hire
Doing this costs less than going through an agency but you have to make sure you handle all the paperwork correctly so you don't get in trouble with the law later on.
You will need to cover all your bases and ensure you follow everything:
Attend the Employers' Orientation Programme (EOP)
Agree on a contract that will respect the Singapore laws
Apply for a work permit from the Ministry of Manpower
The Employers' Orientation Programme (EOP)
If you're hiring a domestic helper for the first time or if you have changed more than three times your domestic helper in the last 12 months, you will have to attend to the Employers' Orientation Programme (EOP) which is a 3 hours programme, provided by the Singapore government, that will give you more details about your responsibilities as employer.
The Contract
If you want to hire a domestic helper directly, then you will have to agree and sign a contract with her that must rest the Singapore laws , especially regarding:
The salary
The placement loan
The number of rest days per month
The compensation in lieu of rest day
The notice period to end the contract
The compensation in lieu of termination notice
The Work Permit
There are two options on how to submit the application for your helper's work permit.
One is online though Singapore's

Ministry of Manpower

Or by regular mail at any SingPost branch near you.
Here, you need to make sure you have all the documents prepared including your helper's personal information and documents, as well as proof of your financial income so they can see that you're able to afford to pay for domestic help and cover the other expenses that come with it like lodging, travel costs and insurance.
You also need to buy a security bond as a way of the government to hold you accountable for your helper's safety while in Singapore. The cost of which, will depend on where your helper is from. If you're hiring from Indonesia, the bond is for $6,000 SGD and if from Philippines, bond is for $2,000 SGD.
Once all these paperwork are done and approved, you get an approval letter that you need to present to immigration so your helper can enter Singapore.
Once in, your helper need to attend a Settling In Program that costs about $102.43 SGD, within the first 3 days from their arrival.
You will also need to make sure your new helper gets a medical examination as it is a requirement you need to submit when you apply for the work permit. This usually takes about 3 working days to process but once you get it, you're good to go until the next renewal date.
Finding the Right Candidate
Some companies are now providing platforms that allow parents to find a domestic helper or a nanny in Singapore, in just a few clicks and they offer different advantages:
You don't need to find a helper by yourself since you can post your requirements on a platform which is dedicated to that industry.
You can browse between thousands of profiles and get to know some potential candidates based on the information that they have provided.
It's an affordable solution to find a maid that you can hire since plans are generally between $9 and $30 SGD. You will be able to post a job offer where thousands of candidates are waiting for a new challenge.
Note that here, you will also be considered as employer so you will also have to look after the different steps mentioned hereabove.
Agency
Hiring through an agency comes with extra cost but if you're heavily busy with your job, it makes perfect sense to do so and there are several benefits:
The Ministry of Manpower lists

reputable agencies

so you can choose the right one based on the ratings and other statistics the government gather.
An agency care about everything from interviewing to handling the necessary paperwork for the hire.
Some agencies also provide training to helpers to ensure that they can do the job better when they get to your household.
An agency can provide a detailed guide on all the requirements you need to comply with, so there is a better chance you don't mess up the laws.
Agency costs vary from about $500 SGD to $2,400 SGD so make sure you choose the agency that best fits your needs. Take note that you still need to cover the costs of insurance, bonds, travel expenses and other government related charges.
While hiring a maid, who will be literally part of the family, requires attention, it's definitely a great option for families who desire to dedicate less time to the housekeeping to focus more on the parenting and the wellbeing of the whole family.
This article was contributed by HelperPlace.
Have you ever hired a helper to help you in your parenting life? Feel free to share your tips and experience in the comments!
Like what you see here? Get parenting tips and stories straight to your inbox! Join our mailing list here.
Want to be heard and seen by over 100,000 parents in Singapore? We can help! Leave your contact here and we'll be in touch.