Depending on your décor, adding fresh flowers into the home adds a touch of class or a rustic atmosphere to your space. Apart from livening up the house, flowers also serve the purpose of filtering out toxins from indoor air. Fortunately, sprucing up your placed fresh cut flowers doesn't have to be expensive. Singapore's robust start-up scene has created a healthy competition among vendors in the flower industry, so you can easily buy beautiful and cheap flowers online.
Sunflowers 🌻
What's brighter than a sunflower? These sun-like blossoms bring the warmth and glow of the sun into your household. Their presence can instantly uplift the mood of a space. Unsurprisingly, they symbolise adoration, loyalty, and longevity. While sunflowers are generally inexpensive, it is the perfect choice for a fresh and cheerful outlook!
Carnation
Carnations are not only attractive, they're also quite cheap. Even better, carnations can last for up to three weeks on a vase. Removing soaked petals and leaves in the water allows it to last longer as those parts could rot which would introduce bacteria. You can even by them by bulk at Thomson Road where Far East Orchid sells wholesale flowers.
Chrysanthemum 🌼
This is another hardy flower. Chrysanthemums can survive a full month with proper upkeep. Upkeep, of course, means changing water and trimming every day. Not much of a hassle for elegant blooms with a reasonable price tag. You can find Chrysanthemum flowers readily available in your heartland wet markets and florists.




Daisy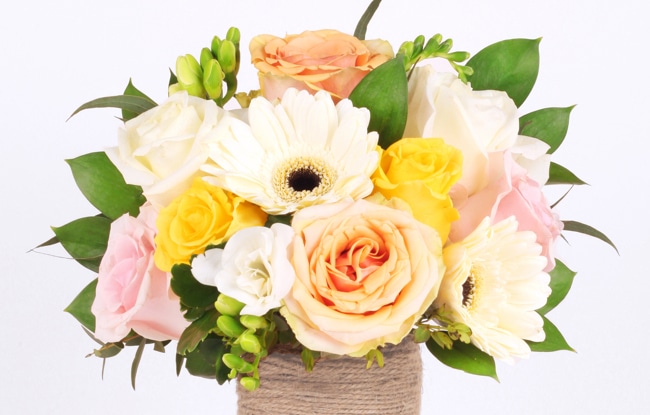 Daisies symbolize innocence and purity due to their white petals and nostalgic quality. They evoke springtime and summer with their rounded petals and round, yellow center. They're great for kitchen counters, sunrooms, and porch for a touch of freshness. Apart from their inexpensive cost, daisies are almost always in season so they're easy to acquire. Though some cultures associate daisies with death and funerals, the right kind of arrangement can make them ideal for your home.
Freesia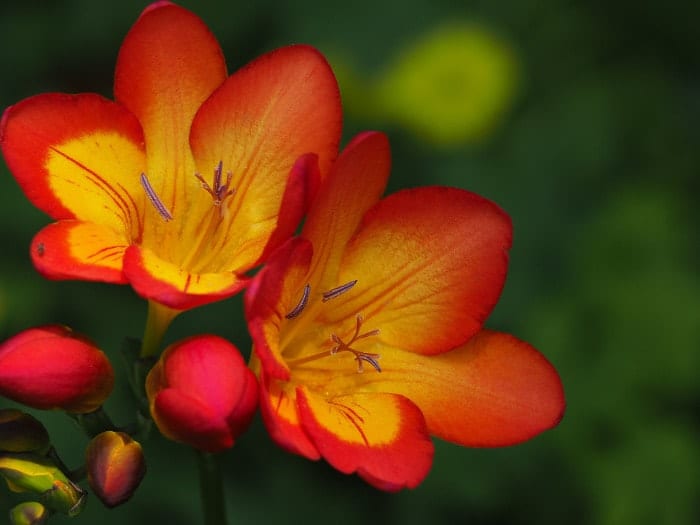 Freesia aroma not only brightens a room but also adds a touch of fragrance. Proper maintenance can extend the life of freesias for up to 12 days. One stalk can carry up to eight flowers which is pretty neat. Its colour varieties include white, yellow, red, purple, and pink. Due to their aroma, they are usually fillers for a bouquet of roses for that added touch of romance.
This article is contributed by A Better Florist.
If you find this article useful, do click Like and Share at the bottom of the post, thank you.
Like what you read and want more? Receive our latest articles and giveaways when you sign up on our mailing list here.