As a parent, hiring a full-time domestic helper is a big decision. In Singapore, one in five households employs a foreign domestic helper/worker. There are about 200,000 domestic helpers in Singapore, most of whom come from countries such as the Philippines and Indonesia. These helpers, which make up of nearly a quarter of a million in Singapore, take care of household chores and errands, allowing working parents to spend more quality time with their children.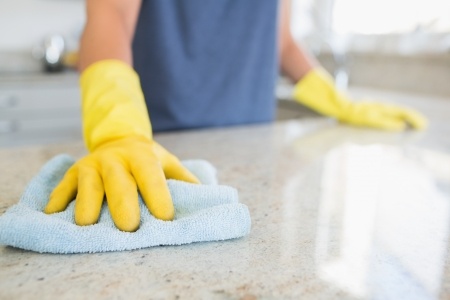 According to HelperChoice, a company that regularly engages with domestic helpers in Singapore and Hong Kong, most of the helpers cite providing a better future for their children and families as their main motivation to work abroad. They remit most of their earnings back home to pay for their children's or siblings' education.
If you are considering a live-in domestic helper, here are some things to note.
Does my domestic helper need to live in with me?
According to the Ministry of Manpower Singapore, foreign domestic helpers are required to live with their employers. However, this arrangement can take some getting used to for employers and helpers alike. For those who never grew up with a helper, the idea of a stranger moving in can seem strange.
Hence, your interview process with the domestic helper is important, for both parties to meet each other and for the employing families to decide whether or not they are a good match. Although there will likely be an adjustment period for everyone involved – parents, children and helpers – this process can be made much easier by reaching a mutual understanding about the expected duties and living arrangements.
What is the procedure to hire a live-in domestic helper?
There are various costs and procedures to be aware of. Many of these procedures can now be done online; from finding a helper to applying for their work permit, and even doing the orientation programme for first-time employers.
What are the costs to factor?
One cost to consider is the $5,000 security bond, which can be packaged together with the mandatory medical and personal accident insurance you'll need to take out for your employee. You can read here for more info.
Other costs to bear in mind include the monthly foreign domestic helper levy of $265, though a concessionary rate of $60 applies to many families, including those with Singaporean children.
You will also need to pay a one-off fee of $60 for your helper's work permit, in addition to return air tickets and bi-annual medical examinations. If you meet the minimum wage requirements of your helper's home country, you can decide on an appropriate salary with your helper.
Is there a minimum wage for domestic helpers?
The minimum wage is S$550 for both Filipino and Indonesian domestic helpers, though many employers choose to pay above the minimum. According to HelperChoice recent data survey, the average salary for foreign domestic helpers is S$597 in Singapore, which indicates that many employers choose to pay above the minimum wage.
Can I hire a helper on my own? Or do I have to do it through an agency?
It's important to consider the different hiring options available, so that you can find the best employee for your needs while making sure the process is fair. You can hire a helper through an employment agency or you can hire directly – through referrals, adverts or newer online platforms.
While agencies can charge domestic helpers up to two months salary to be placed, HelperChoice is free for helpers, and allows employers and job-seeking domestic helpers to contact each other directly. Whichever route you take, be meticulous in your search and make sure that both you and the helper you hire are a good fit for one another.
How can I maintain a happy and healthy relationship with my domestic helper?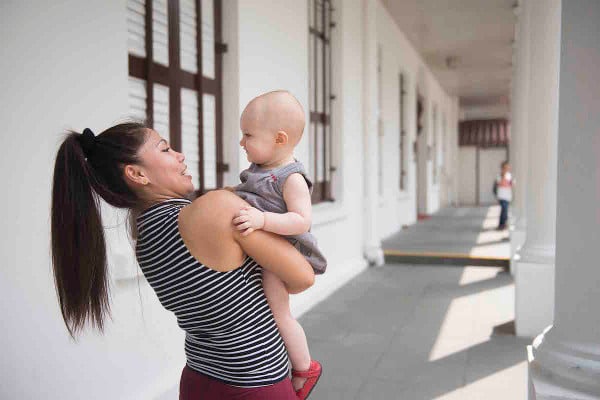 Photo: Helperchoice.com
To cultivate a healthy working relationship and have a happy home, maintain an open communication and clearly define the helper's expectations and duties. Be clear about your instructions, set boundaries and ensure your helper understands your needs.
For example, if you are not home and your child refuses to listen to her, what measures can she take? Is she allowed to discipline your child? If so, be sure to discuss your preferred approach with her. On the other hand, let your helper know if you prefer to have your her report the behaviour to you rather than dealing with it herself.
You should also provide your helper with clear guidelines about your children and your family's diet. Discuss what type of meals she should prepare for your children, and let her know if you are comfortable with her giving your children the occasional sweets and snacks.
As with any new job, you will likely need to show your helper your preferred way of doing things, which may include teaching her how to cook your favourite recipes, wash and iron the clothes or clean your car. If you put the necessary time into the hiring process and into building a good working relationship, having a domestic helper can be hugely beneficial to your family life.
This article is contributed by HelperChoice.
* * * * *
Like what you see here? Get parenting tips and stories straight to your inbox! Join our mailing list here.
Want to be heard 👂 and seen 👀 by over 100,000 parents in Singapore? We can help! Leave your contact here and we'll be in touch.