Make a cheery upcycled mailbox for your home to encourage your children to create little notes for Daddy, Mummy, each other, or even to be mailed out to their friends! All you need are a few simple supplies to get started.
Materials: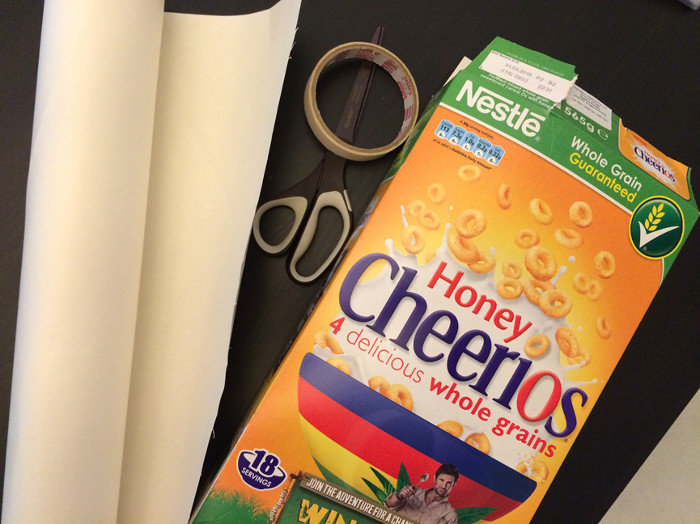 Empty cereal box
Large sheet of plain paper, enough to cover the box. (We used Mala paper from Ikea)
Double-sided tape and scotch-tape
Scissors
Pencil & ruler
Penknife
Paints and brushes
Thickers (Scrapbooking alphabet stickers)
Ribbon or twine to tie the box closed
Any other embellishments
Directions:
1. Use the scotch tape to reinforce the bottom (closed) portion of the box. Turn the box upside down.
2. Wrap the box with the plain paper, using the double-sided tape to stick down the edges. For the open top section, cut the paper as shown in the picture shown below, and paste down such that you get four flaps on that end. Punch holes on the longer flaps.
3. Draw a slot for the mail on the front of the box, and cut out carefully using the penknife.
4. Close the box and tie the bottom by threading ribbon or twine through the holes.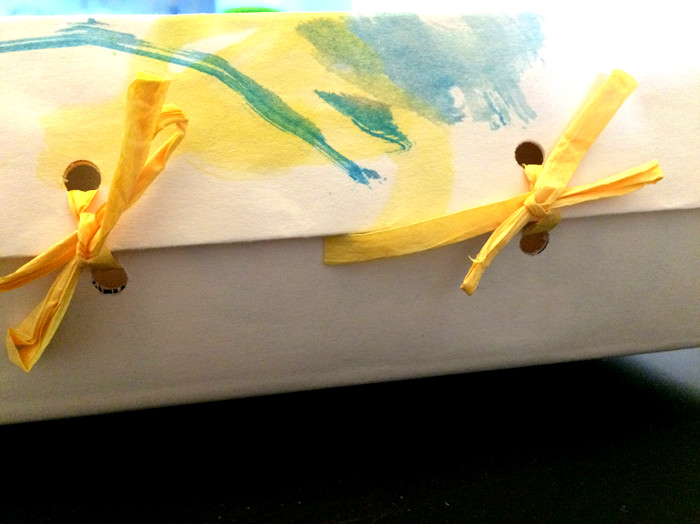 5. Let your child decorate the box with paint. (Or any medium that he prefers. Crayons and colour pencils would work fine too.) You can also add other embellishments like stickers, rhinestones, feathers, buttons, etc.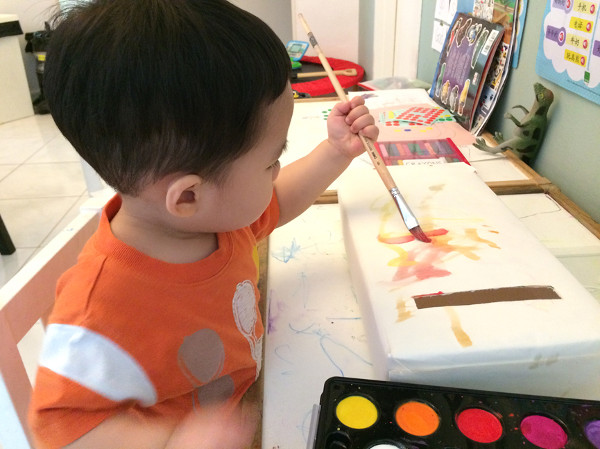 6. Paste a title on your mailbox. We literally put the word "Mailbox", but you can also do "You've got mail!" or "Happy mail" or something to that effect.
7. Use blu-tack or 3M wall tape to mount your mailbox on the wall! Now it's all ready to be "fed" some mail!
By Dorothea Chow.
* * * * *
Like what you see here? Get parenting tips and stories straight to your inbox! Join our mailing list here.
Running a service or business targeted for parents? Reach out to a wider audience in our Art Classes for Kids compilation. Leave your contact details here and we will get in touch with you.