Nobody wants a bloated face. Having a puffy face will make you more conscious of your appearance, especially during phototaking.
The key to making your face slimmer and sharper is to lose fat and excess water in the face. V-Shaped facial treatment helps build up collagen regeneration and rearranges elastic fibres to provide a firming and toning effect along the jawline and double chins.
PERFECT V Facial Treatment @ $39 only* Click here to find out more.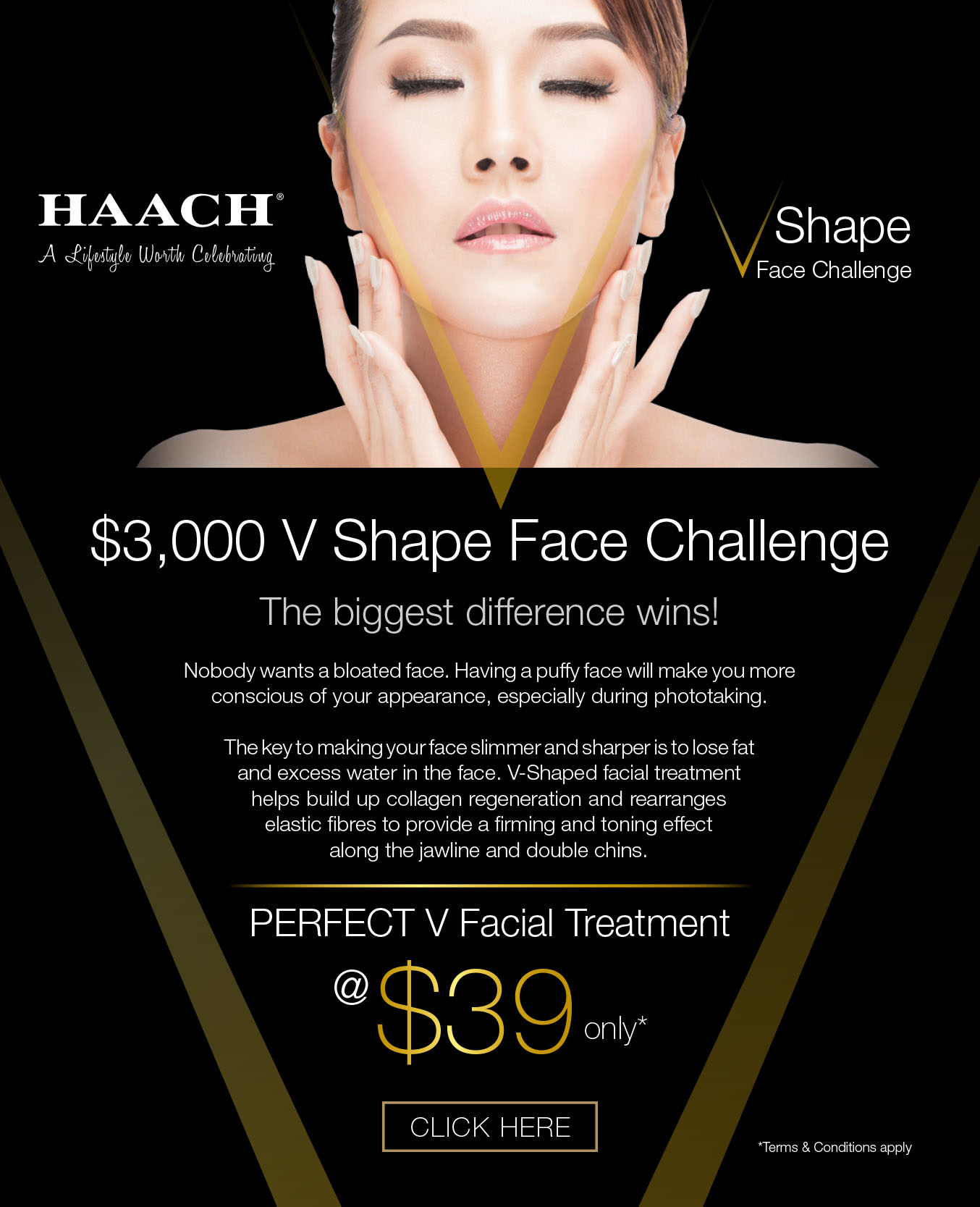 Click here for a larger view.
* Terms & Conditions apply.